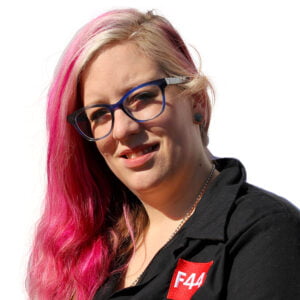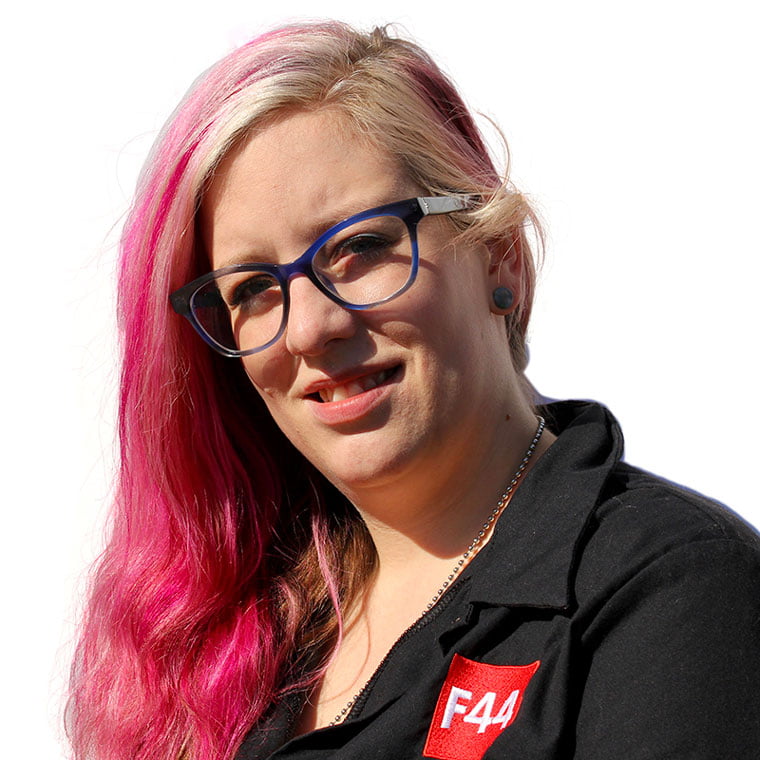 by Kayla Tyler
If you haven't already noticed, the theme of this beer blog series is brewing ingredients, so today this one is about hops! Hops (Humulus Lupulus) are the flower or cone of a low slinking plant, and are native to the Northern hemisphere and originated in China. They're pretty resilient plants and can grow even at temperatures as low as -20 ℉. Since they're grown in different parts of the world, we'll focus on a few that are grown right here in the United States. The two main hop farm locations are, Yakima Valley Washington (most popular) and Willamette Valley, Oregon.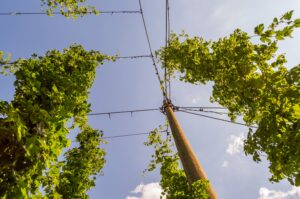 Hops are grown on long 18-20ft trellis systems like telephone poles, ad their harvest dates are August through September. Once harvested the hop farmer can do one of two things with the fresh hops: first, they can dry the hops so there's only 8-10% of moisture left and then immediately dry them so they can be used at a later time. The second option you can do is called "wet hopping." These hops retain about 80% of their moisture and weight from the water. The downside to this method is that the hops are highly prone to molding and oxidation, along with the fact that you have to use a significant amount of them in your brew to get the desired flavor profile. 
The hops we'll talk about today are: Citra™, Mosaic®, Cascade, and Triumph.  
Citra™ was developed by the Hop Breeding Company in Yakima Valley, Washington. This hop is considered the superstar of the hop world and revolutionized the IPA world. This hop has notes of lime, grapefruit, black currant, berry and other tropical fruits.
Another notable hop also developed by the same hop company and released in 2012 is Mosaic®. Mosaic® is the daughter hop of Simcoe® and Nugget male. Its flavor profiles are berry, black currant, and sweet fruits with woody aromatics. 
Next is the Cascade hop, which virtually defined the flavor of US hops. Developed by the USDA hop breeding program in Corvallis Oregon and released in 1971, this hop is still one of the most popular today. The flavor profile is floral, citrus, and hints of grapefruit and pine needles.
Finally, we have Triumph. Like Cascade, it was also developed in the same breeding program and was released in 2018. The parents of this hop are Nugget, Brewers Gold, East Kent Golding's, and Hallertau Mittelfrüh. The flavor profile is intense fruit, followed by prominent bubble gum, peach, lime, and orange. 
These four hops are all used in some of your favorite IPAs and continue to leave an impact on the end result! 
So, for the beers you need to try with these hops in it, I'm taking a moment to put together a few beers I think you should try!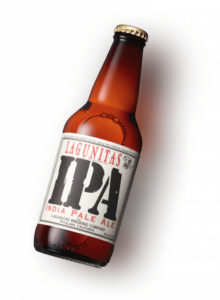 First up is a West Coast IPA from Lagunitas in Petaluma, California. It's 6.2% ABV, and is packed with Cascade, Centennial, and Chinook, bringing the beer pine-iness and a hint of citrus, which brings out the brightness of the beer. This all makes for one of the best classic examples of a west coast IPA. Currently you can find it in our store in 6pk bottles for $8.99 or for $16.99 a 12pk in either cans or bottles.
Second, we have an East Coast IPA from Drekker Brewing called Ectogasm. It's 7% ABV and the hops that they use in this beer are Citra and Mosaic. It makes this beer very juicy, with a hint of tartness. This beer is $14.99/4pk.
Finally, we have Deschutes Chasin' Freshies, a limited release Fresh Hop IPA! They use freshly harvested wet hops in collaboration with Bitburger. It's 6% ABV with notes of honeydew melon and tropical passion fruit. It's one of the best examples of a fresh hop IPA at $9.99 a 6pk.