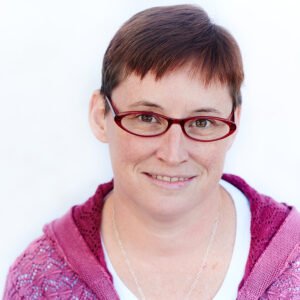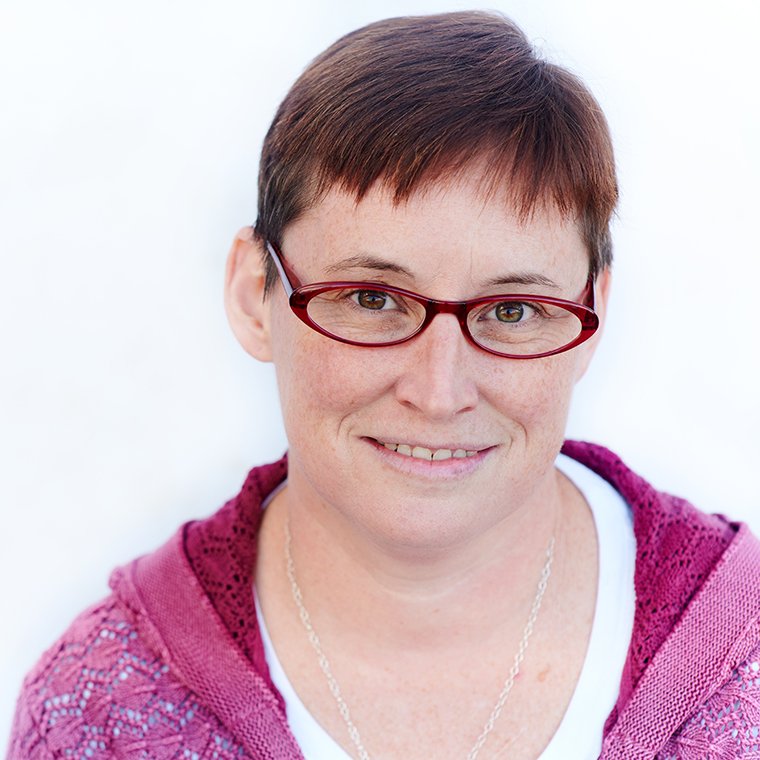 by Melissa 
Six years ago this week, I had an experience that changed my life. I know that is a bold statement, but it is very true. Six years ago, I went to the orchard/home where Milk & Honey Ciders was founded and got to be there for a day of apple pressing. 
Let's take a few steps back before we go forward with this story. In the spring of 2015, I found out I have Celiac disease. As an avid beer drinker and deep fried cheese curd consumer, this news hurt. My husband and I would go to breweries, beer festivals, and bars for special beer releases on a regular basis. I had no idea what was to become of our "hobby" that we shared. One evening at our regular watering hole, our regular server suggested I try the cider on tap after I pointed out that we all knew it was a bad idea for me to switch to vodka, gin, or anything with a high ABV. That was my first Angry Orchard and my first step into cider. Over the next year, I tried several mass-produced ciders as those were all that was available when we went out. I also bought these mass-produced ciders at retail stores because the prices on other ciders were scary and I didn't want to pay for something I wasn't sure of.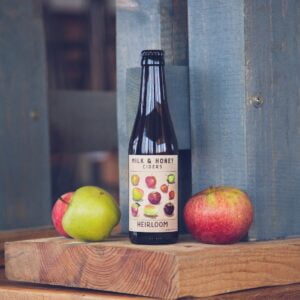 Then comes Spring 2016. Some friends and I were out for brunch, and I asked if they had cider. The server brought me something called "Heirloom" by Milk & Honey. This was the most incredible thing I had ever tasted! I had no idea that cider could taste like that – not sweet, but full of apple flavor and pure perfection. It was so good that I emailed them and told them I loved it and would be happy to do anything I could to spread the word about their cider. This led to doing tastings at liquor stores for them and eventually to the day on-site for apple pressing.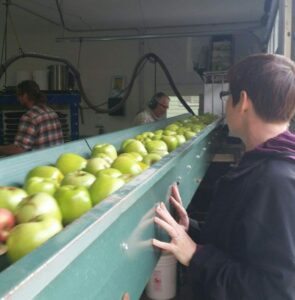 Tasting a wonderful cider is an experience in itself. Seeing how much work goes into its creation is an even bigger experience. Watching the apples go down the belt, bad ones getting picked out by hand, as they go to the grinder. Listening to the mill grind those apples into small chunks that get transferred by a machine into the press. Seeing a layer of apple pomace put on the wooden press, wrapped in cloth, and that being repeated over and over until there is an impressive tower of layers. The machine that presses those layers down, sending the juice into the collection container under the press is an amazing display. As the juice gets put into the fermenters with yeast to begin their transformation into cider, the leftover pomace gets transferred into containers that, at least at Milk & Honey, get taken to a local farm for their pigs. All of this was done by a crew of ten people. Only ten!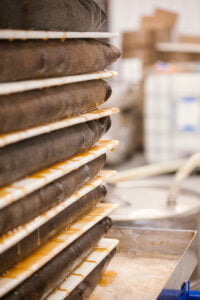 This is the day that I truly understood what craft cider is and why it costs more. Craft cider is all about people using various pieces of equipment to make cider–not machines making cider. I suddenly knew I wanted to get to know more about craft cider and the makers.
Minnesota is home to several craft cider makers that anyone can visit to get to know ciders. Keepsake, Sweetland, Minneapolis Cider Company, Urban Forage, Number 12, Thor's, Sociable Cider Werks, Duluth Cider, and Wild State all showcase the varieties of apples and ciders that can come with making small batches. The cider makers are great to talk to and have amazing stories behind their ciders. I was so inspired by them that I got involved in the MN Cider Guild and decided to explore cideries outside of MN. Joining the American Cider Association and some Facebook groups taught me about ciders from all over the US. Attending CiderCon for several years exposed me to international ciders. This journey actually led to my husband and I taking a trip to Washington for a beer and cider vacation. Now we add local cideries to any trip we can.
I have had some absolutely terrible ciders. I have had some ciders that were so wonderful that I didn't want the bottle to ever empty. I have joined cider clubs and cider trades. I have spent $2 on a cider. I have spent $45 on a cider. No two craft ciders are the same. In fact, no two years are the same for a cider. This makes cider drinking a never-ending adventure. It also supports small, independent businesses that are producing sustainable products.
If you have ever been cider-curious and want to start to dabble, please feel free to reach out to me and I would be glad to help you take those first steps.
MY TOP 5 CRAFT CIDER PICKS
Heirloom by Milk and Honey | $13.99/4pk
Orchard Blend by Minneapolis Cider Company | $9.99/4pk
Central Sands Cranberry by Restoration | $15.99/4pk
Brut Nature by Eden | $10.99/375ml
Brightcider by 2 Towns | $10.99/6pk