Memorial Day weekend has officially arrived—what some would call the (un)official start of summer. The day itself is firstly one of remembrance for those who have served our country, but the weekend as a whole has become time for Americans to gather in the company of family and friends by the grill, lake, pool or backyard and likely enjoy some refreshing beverages. It's a weekend that calls for crisp, quenching, ice-cold, low-alcohol brews that can be consumed with little remorse—because we're saving our calories for the food on the plate.
Beers of this nature possess many terms of endearment within the beer community: barley-pops, brewskis, crispybois, foamers, oat sodas, suds and the like. They are deliberately unsophisticated, honest brews that are best enjoyed inattentively, as not every beer need command our undivided focus. These are beers for social gatherings when it's about living in the moment with the people around you. So don't think, just drink!
Check out our favorite crispybois of the moment below:
Grain Belt Southwest Cerveza—$7.99/6pk Cans
A crushable 4.5% Mexican-style Lager that finishes dry with a little pop of lime.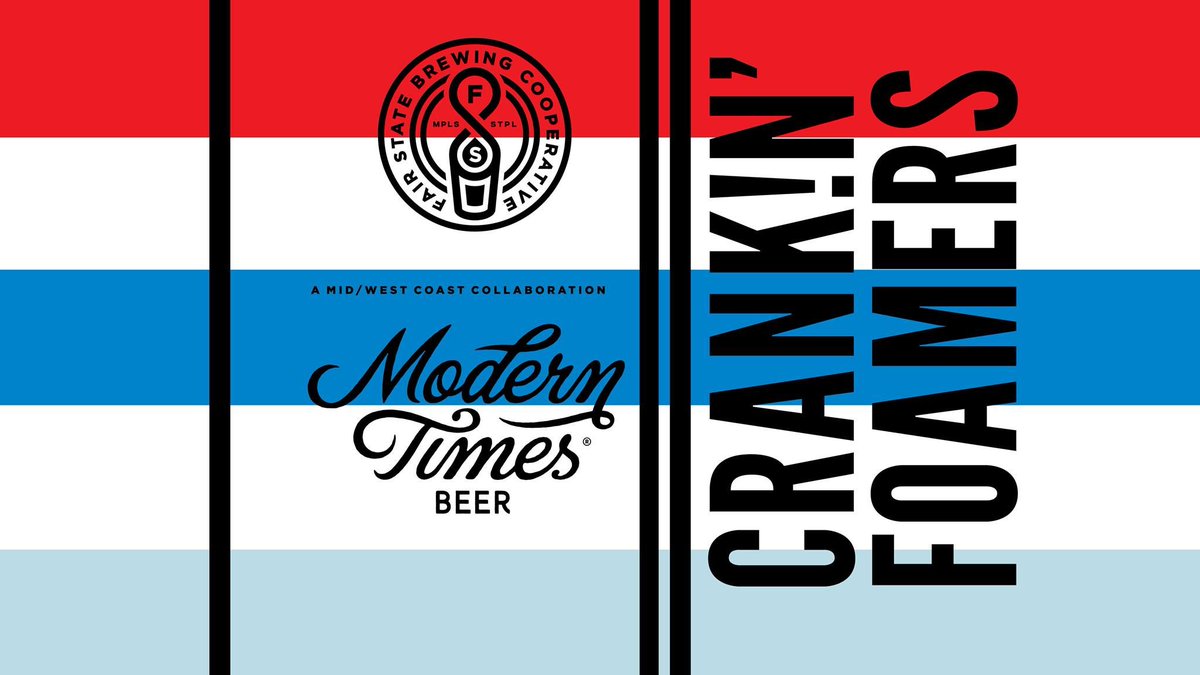 Fair State + Modern Times Crank!n' Foamers Lager —$9.99/4pk Cans
The brainchild of Minneapolis' own Fair State Brewing Cooperative and San Diego's Modern Times Beer. This "Slammin' Lager" goes down easy like a macro but with more developed malt character and a prickle of hop bitterness to balance.
Utepils B.R.D. Helles Lager—$7.99/4pk Cans
This Munich-style Helles Lager is bright, refreshing and ready-to-drink. Even better is that 10% of the proceeds help fund the Minnesota Assistance Council for Veterans. Support our troops and veterans!
Clown Shoes Lil' Crispy Crisp Ale-$9.99/4pk Cans
What exactly is a Crisp Ale you might ask? Well don't bother asking me because I don't know either. Never mind the lack of transparency about the style because this beer is nearly transparent in your glass, and goes down smoooooth and crisp.
Pacifico Lager—$8.49/6pk or $15.99/12pk
A staple in my fridge at home for when I tire of my usual favorite—IPAs. Born from German tradition in the small port town of Mazatlán in 1900, it gained popularity in the '70s after a group of California surfers began importing it to the US. Delightfully crisp and clean, and no, it doesn't require a lime.