It's the latest twist on the IPA that's sweeping across the nation's breweries, but what exactly is it? You may be familiar with the term brut if you drink sparkling wine. When translated directly from French, it means raw or crude. In drink, brut was first used in the late 1800s by vignerons in Champagne to refer to their wine as unsweetened, or very dry. The term has since been co-opted by the rest of the beverage world for similar use.
Brut IPAs differ from their hoppy siblings in a few ways. First and foremost, they are very dry. Brewers work with an enzyme called amyloglucosidase to break down unfermentable complex sugars in the wort into simpler fermentable sugars. The yeast consumes this "dessert" over a few extra days of fermentation, resulting in a highly-attenuated, highly-carbonated, dry profile.
Secondly, Brut IPAs have a much lighter overall impression. Brewers principally use pilsner and pale malts, sometimes with assistance from low-protein adjuncts like flaked corn or rice, to create an extremely pale, clear beer.
Lastly, Brut IPAs feature a milder bitterness than most IPAs. Because the style is so new, breweries are still experimenting with how much bitterness these dry, light-bodied beers can support. Brut IPAs typically undergo very little boil-hopping, so less bitterness is extracted from the hops. Instead, brewers focus on late-hopping or dry-hopping, contributing aroma and flavor.
When you combine all these elements, the Brut IPA gives the impression of great freshness and quaffability. You could call it the new "champagne of beers." The Brut IPA is the yin to the Hazy/Milkshake IPA yang. Together, they represent the current extremes of the IPA family. If you want to push your palate to the limit, try one of our favorite Brut IPAs.
Surly DAF Brut IPA | $10.99/6pk
Dry-As-… I'll let you take it from here. Surly's new seasonal Brut IPA is remarkably dry, but still retains good texture. Hopped with Vic Secret and dry-hopped with Citra, it effuses notes of mango, pineapple and a softly-herbal mint. Citrus peel-like bitterness on the finish begs another sip.
Ommegang Brut IPA | $11.99/4pk
Arguably the driest of our current line-up, Ommegang Brut IPA opens with a yeasty, white pepper nose. Citra, Calypso, and Mandarina Bavaria contribute a lime-y, white grapefruit hop note and mineral bitterness. Bottle-conditioning enhances the dryness and effervescence.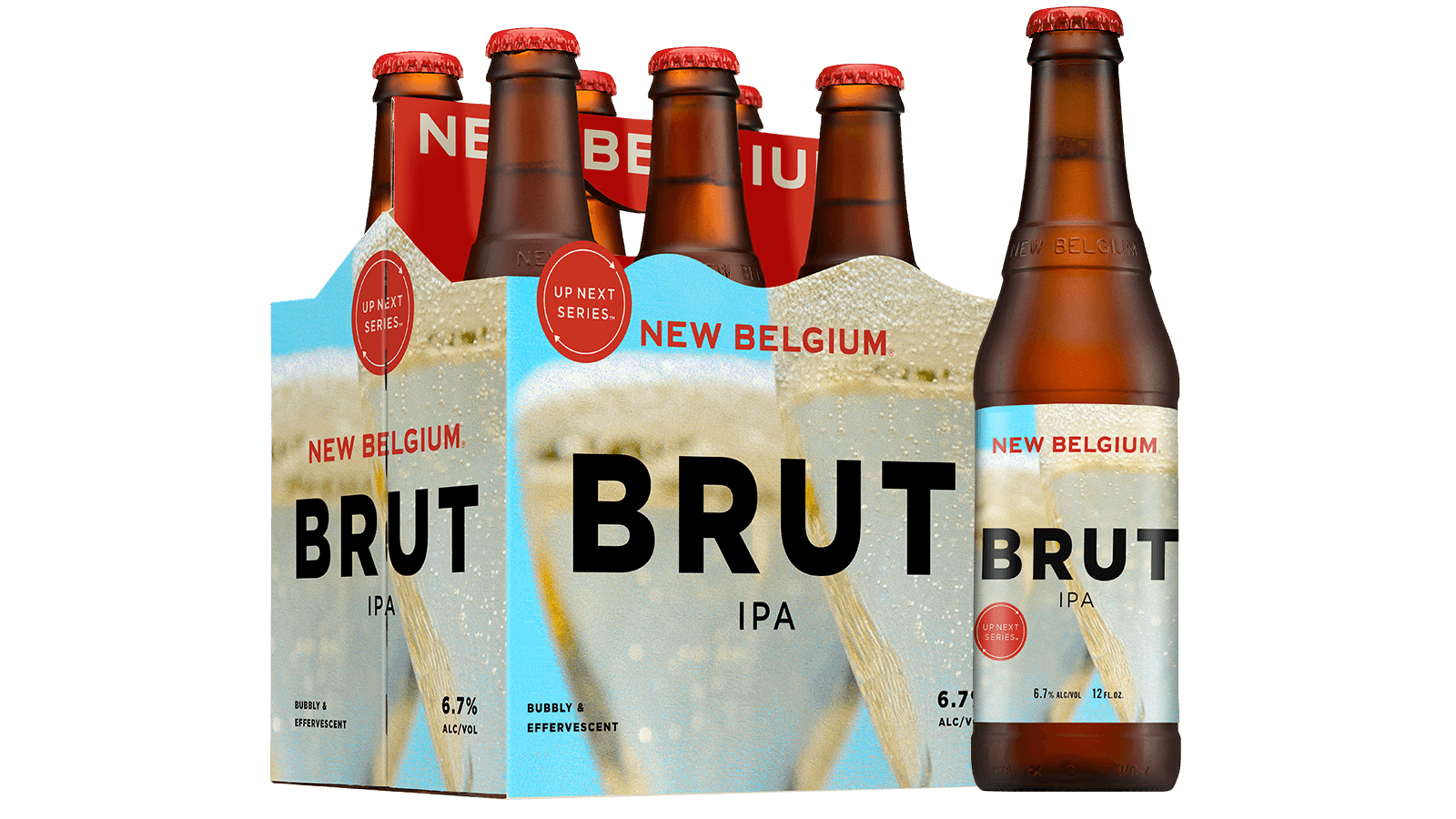 New Belgium Brut IPA | $8.99/6pk
Well-hopped at 55 IBUs, New Belgium's Brut IPA is herbal and citric on the nose, reminding me of parsley, thyme and lemon. Up-front grapefruit-y bitterness mellows into a dry finish with a gently tropical character. Hopped with Huell Melon, Nelson Sauvin, Azacca, Citra and Amarillo.
Sierra Nevada Brut IPA | $7.99/6pk | $13.99/12pk
You can tell this one hails from the Sierra Nevada clan. A dank, green nose wafts from the glass, leading to a very pink grapefruit-like bitterness mid-palate and a grainy finish. Experimental hops in the boil and dry-hopped with Comet and Crystal.
Stillwater Extra Extra Brut Double IPA | $12.99/4pk
Extra Extra is exactly as it seems, a bigger Brut IPA in every regard. More aromatic hop notes: melon, papaya and grapefruit leap out at you. More body. More alcohol—8% to be exact. It is dry, yet warming. A perfect brut for the middle of winter.