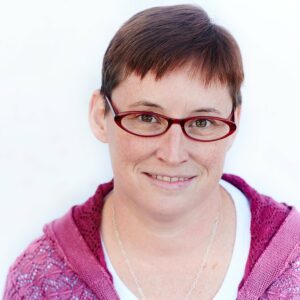 by Melissa Waskiewicz
As anyone who has read my blogs (opinions) before, you know that Milk and Honey is the local cider that introduced me to the world of local cider and craft cider as a beverage. I still feel the love for them and all cider they create. But for this blog, I wanted to introduce you to the other local cider makers you can regularly find in our cooler. 
We carry an average of 12 local (MN and WI) cider makers in the store. Each brings something different to the cooler and many of them have seasonal flavors that come and go. This gives us a great variety of ciders to choose from that can't be found elsewhere while giving us all a chance to enjoy local goodness. 
Easton Cider is based out of Minnetrista at Minnetonka Orchards. They are one of the newer cider makers and are in very few retail locations. We are one of those lucky few and currently carry their Apple Blend and Blueberry Blend ciders.  If you like Blueberry, you will enjoy their Blueberry Blend. 
Keepsake Cider is based in Dundas. All of their ciders are wild fermented which means they leat the natural yeasts on the apples do all the work rather than adding a produced yeast. We carry seven of their ciders currently. Their Sunset Dry is a treat! It is cider aged on grapes and berries.  
Loon Juice is in Spring Valley. They promise no loons are used in the making of their cider. We currently are carrying their Flagship, Extra Juicy, and Honeycrisp Haze. This is a great choice for people who like sweet cider without a lot of excess sugar. 
Maiden Rock comes from just across the river in Stockholm, WI. They have been growing apples that they make into cider for almost 25 years. We carry their Honeycrisp. It's on the sweet side, and quite refreshing. 
Milk and Honey can be found in St. Joseph. They have been making cider for 12 years and are definitely one of our most popular brands. At this time, we have eight of their ciders, including their new non-alcoholic cider. Something fun to try from them would be their Bagnum which is 1.75L of still cider that really shows how closely wine and cider are related.  
Minneapolis Cider Company is, as you can guess from the name, here in Minneapolis. Their urban cider house is a great place to visit (and play pickle ball) when you have a chance. In the meantime, you can grab one of their five ciders we are carrying to take home and enjoy. Their Brut makes a great cidermosa (mimosa using cider instead of bubbly wines.) 
Number 12 Cider is another urban cider house we have here in Minneapolis. They started out on a farm and came into the city to expand their tasting room and their production. Five of their ciders can be found in our cooler these days. Siren is really unique with its use of pomegranate in the cider. 
Restoration Cider is another WI maker based in Madison. It is a Veteran owned company that donates a percentage of proceeds back to saving streams. They have a Driftless Dry, Door County Cherry, and Central Sands Cranberry. The Cranberry is a tart cider that is perfect for sitting by a bonfire. 
Sociable Cider is the first to make cider in the city. They have a very large variety to choose from that includes a handful of regulars and rotating seasonals. We have seven of their options available. If you want to have a last taste of summer, grab some Beach Cruiser Tropical Cider before it's gone! 
String Theory comes to us from a private orchard in WI. They spend three years (!!) producing each bottle of cider for our consumption. New to the market, we are happy to have them join our selection. We are carrying the three offerings they have which are Pirouette, Picnic, and Meadow Lark. The staff all varied on which their favorite is, so you can get one of each and let us know what you think.  
Sweetland Orchard is down in Webster. Gretchen and her team have been making rustic ciders for years and we are proud to carry six of them. You can taste the orchard in each sip. The Cherry Rhubarb is a great cider to bring to gatherings and share with friends. Fun fact – our Cheese Shop is a drop off location for their CSA! Want to sign up?! Click Here!   
Wild State is located in Duluth. They are full of flavor and fun! We currently have six of their ciders available. They have a great variety pack that you can get if you can't choose which individual flavor you want. 
Though not available for a few more weeks, we do have one more local cider coming back to the store. Crispin is making its return to the market thanks to Minneapolis Cider Company. They will launch with their Original, an Imperial (higher ABV) and a Mango Mimosa. Look for those in the cooler in October!  
Of course we have a lot of great national and international ciders as well as these locals, but I want to make sure you know what you can get from "your own backyard" in the cider section.