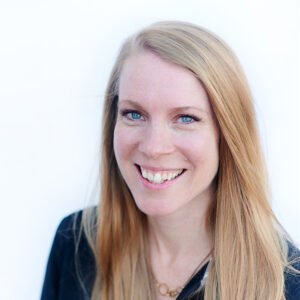 written by Karina
If the mark of a good producer means that they make good products, Du Nord fills that qualification easily. If the mark of a great producer means that they use their platform to support and champion their local community and give a voice and opportunities to demographics that are usually not heard in the spirits and hospitality industry, then Du Nord is the GOAT.  
The first thing you'll notice when you ask Tom where the Du Nord stuff is at France 44 is that, well, you probably notice them a lot more than you used to. They recently chose to undergo a major rebranding, casting aside the more classic and traditional labels in favor of bold colors, big block letters—essentially demanding you to notice them.  
And this is exactly it: Du Nord demands you to take notice. You're first taken in by their boldness in packaging, but then you're sucked in by their boldness in who they are and what they stand for. It's not enough for Du Nord to talk about good ideas and social change—they live it out and challenge others to do the same. Their mission statement? "We want to change the rooms, open the doors and help people who have not traditionally held power see how we can make it in this business, this town, this life, this world."  
Du Nord even chose to re-brand the full name they go by: they're now Du Nord Social Spirits (changed from Du Nord Craft Spirits). If this doesn't tell you how focused they are on building community and creating connections, then nothing else will. This is something we at France 44 connect with on a deep level—the idea that alcohol isn't just alcohol, and that it has the power and potential to be a catalyst for bringing people, ideas, and passions together, just like food does.  
Here are some of our favorites that you should take notice of: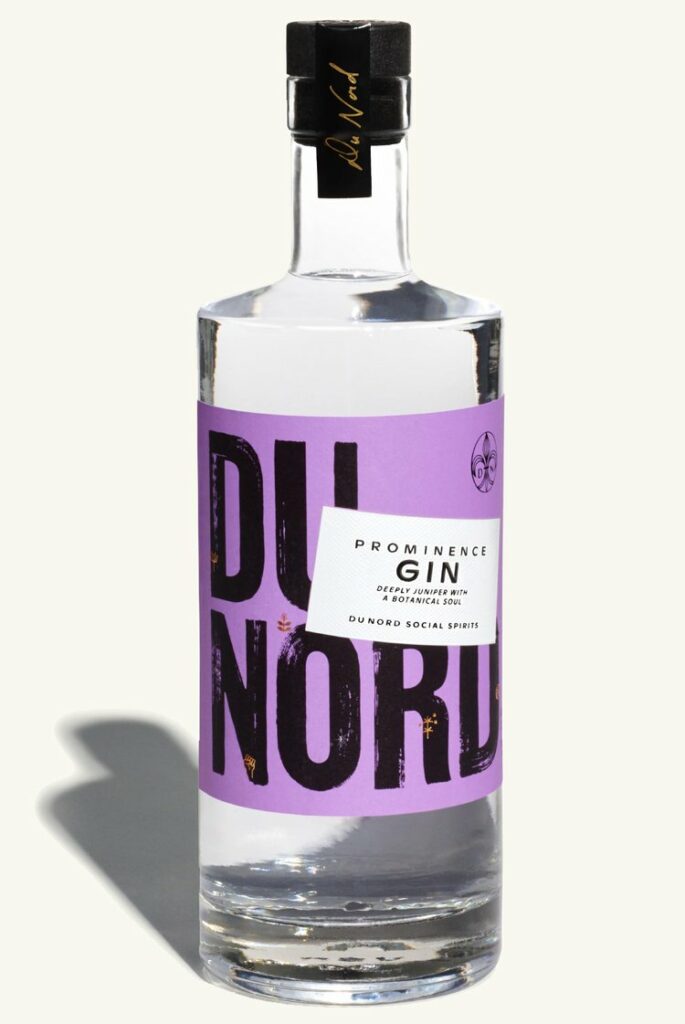 DU NORD PROMINENCE GIN - $32.99
Taking home more awards than we can count, this gin is the only one you need to have on your home bar—especially if you love the juniper-forward kind of gin. The bold juniper is framed by softer notes of angelica, licorice and ginger, giving it a beautiful depth that proves it's as good on its own as it is in a G&T—or better yet, in Du Nord's 'The Wigington':
The Wigington Cocktail
2 oz Prominence Gin 

1/2 oz fresh lemon juice  

3/4 oz agave or honey syrup  

2 dashes Angostura bitters 2 drops rose water  

Garnish with an edible flower, such as orchid 
Shake all ingredients with ice. Strain into a martini glass or coupe. Garnish.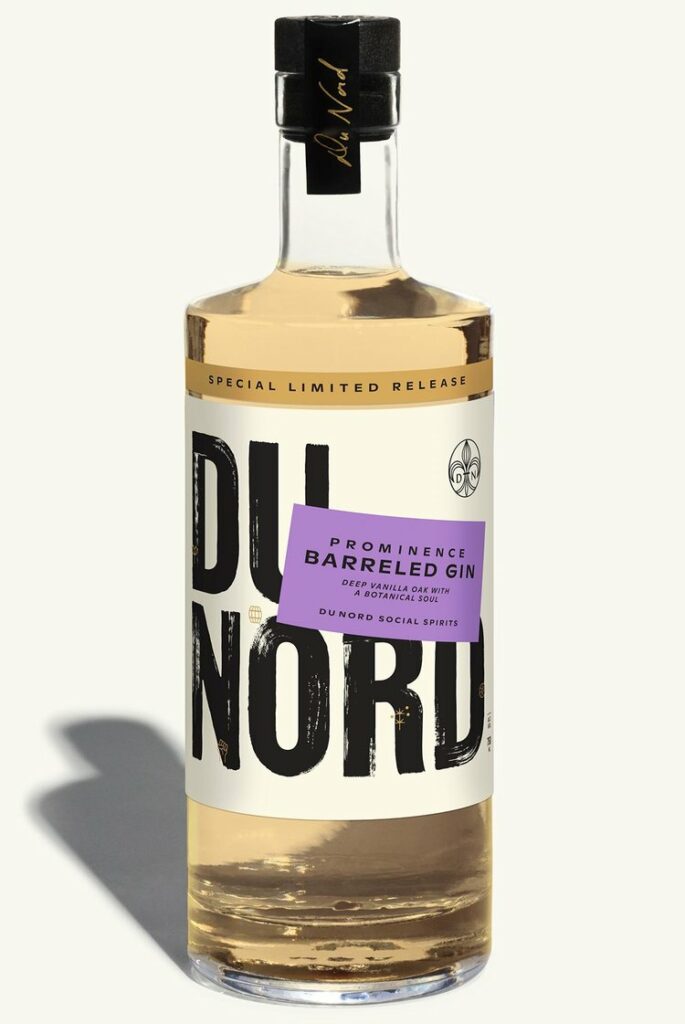 DU NORD PROMINENCE BARRELED GIN - $36.99
This special-release gin turns the Prominence Gin up to volume 11. Aged in Du Nord whiskey barrels, this gorgeous gin is softened around the edges with whisps of vanilla and caramel notes along with the ever-present botanicals. Use this is as your base in an insane, off-the-wall version of an Old Fashioned:
Gin Old Fashioned Cocktail
2 oz Prominence Barreled Gin 

2 dashes Angostura bitters  

2 sugar cubes  

Garnish with cherry and orange peel  
In a rocks glass, combine the orange peel or wheel, bitters, and sugar cubes. Muddle to combine. Add ice, gin and stir from the bottom to combine. Garnish.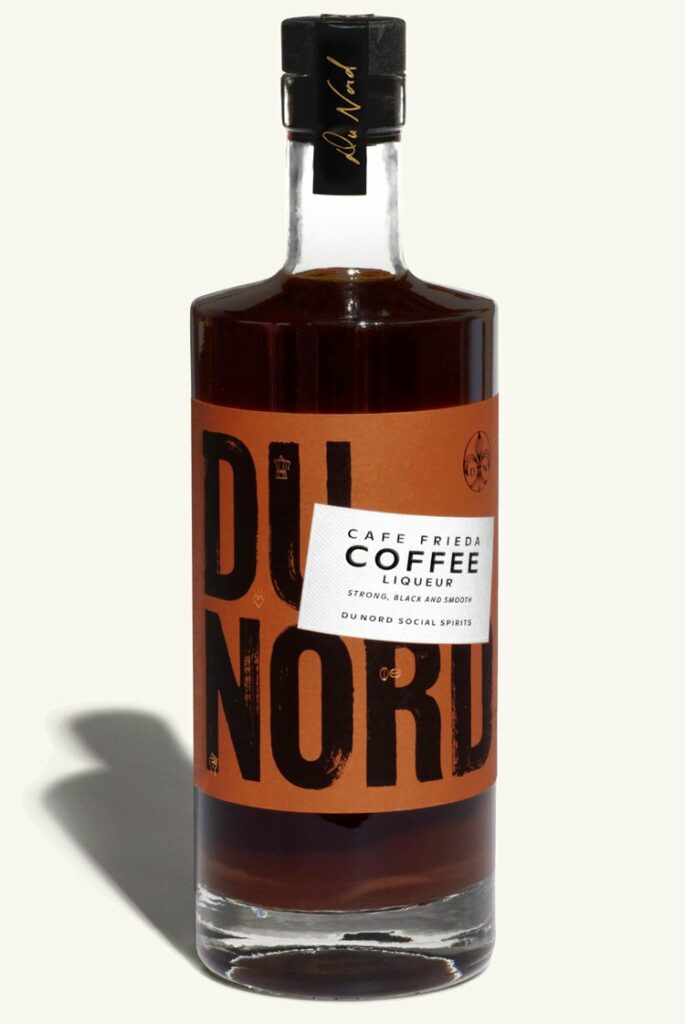 DU NORD FRIEDA COFFEE LIQUEUR - $32.99
Frieda is a cornerstone of Du Nord's lineup, made using cold brew from locally-roasted coffee beans. Nutty and with a deep roasted flavor, it toes the line between chocolatey and dessert-y, and orange-spice-laden. Put this in your Negroni and you'll never drink it the same way again:
Frieda Coffee Negroni Cocktail
1.5 oz Prominence Gin 

0.5 oz Frieda Coffee Liqueur 

0.25 oz Campari 

1 oz sweet vermouth 

Orange peel garnish 
Build in a rocks glass and stir with a large ice cube or sphere. Garnish with an orange peel. 
Get inspired this month (and every month) and drink some "Real good booze that does real good." Plus, try some of there awesome products on our tasting bar this Saturday!