By Bennett Porter, Certified Cicerone®
The fourteenth day of February each year is naturally polarizing, often celebrated and often feared. Many of us call it Valentine's Day, some call it Singles Awareness Day, an offbeat few probably actually celebrate the Feast of Saint Valentine. Whether you are reveling in love or independence, you should have a beer in hand. With a vast sea of beers from which to choose, you can assuredly find the perfect brew. I have selected some thematic and especially delightful beers that will suit the occasion.
For the Inseparable Pair: Evil Twin 'The Perfect Matcha' Berliner Weisse – $9.49/22oz
Matcha tea – nutritious and delicious! This powerful powdered tea is jam-packed with antioxidants and is thought to enliven the spirit. This Berliner Weisse style beer is brewed with matcha and pineapple, adding a sweet, caramelized herbal layer on top of the tart, salty, and crisp base. Drink it as an aperitif before the romantic dinner!
For the Happy Parents: Boulevard Love Child No. 7 Barrel-Aged Sour Ale – $17.99/750ml
A beer so good, well-behaved, and intelligent that it could be your new favorite child. Other siblings watch out! Better do extra dishes and shoveling to keep up. Love Child No. 7 is a complex blend of a Flanders-style sour red and a Quadrupel Ale aged in both red wine and bourbon barrels. Aging on lactobacillus and brettanomyces has added elements of refreshing acidity and funk. Red fruit aromas hint at a flavor profile of juicy berries, apple cider vinegar, plum, brown sugar, acidity and funk. Despite all the complexity, it retains excellent balance. Pairs well with funky blue cheeses, fruity desserts, and vinegar-based salads.
For the Dazzling Date: BauHaus Über Düber Sparkling Ale – $10.99/750ml
Good on ya', mate! Über Düber takes inspiration from the Australian sparkling ale and turns it up a few notches. Boisterous Aussie hop varieties lend a sweet, fruity white grape and banana aromas. Grainy, sweet malty feels are elevated by a brisk carbonation, leading to a warming alcoholic finish. The perfect finish to a night on the town.
For the Sweetest Smoocher: Ducato Baciami Lipsia ('Kiss my Lips') Gose Ale – $10.99/11.2oz
Literally means "Kiss my Lips" in Italian, could it be any easier? Baciami Lipsia is a blend of 9 month oak-aged sour ale with a young ale brewed with Himalayan pink sea salt. The beer is then aged for a short time longer prior to bottling. Super crisp and citric with a soft saltiness. This harmonious interplay tastes quite unique!
For a Trip for Two: Indeed LSD Honey Ale – $10.99/4pk
This is indeed a mind-altering beer experience. Lavender, Sunflower honey, and Dates combine to craft a uniquely delectable brew. Take a whiff: lavender, rose petal, fig, and limey citrus aromas will transport you to another plane. Flavors reminiscent of biscuits, dates, honeycomb, and spicy botanicals bring you back to earth. Feel the flower power! … Are you experienced?
For your Spicy Cider Connoisseur: Left Foot Charley Cinnamon Girl Hard Cider – $7.99/500ml
Is your bae not that in to beer? Possibly cider is more their flava'. Cinnamon girl brings together the classic combo of apples and cinnamon. Northern Spy, Golden Delicious, and Ida Red apples from Michigan are allowed to age off the tree prior to pressing, concentrating sugars and softening starches. Fermentation is halted early, retaining some residual sugar to balance the spicy cinnamon. Of course, this drinking experience can only be completed by pulling out your trusty axe from high school and strumming out some Neil Young to your love. "A dreamer of pictures I run the night, you see us together chasing the moonlight, my cinnamon girl."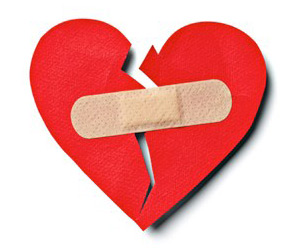 For the Final Goodbye: Badger Hill Traitor IPA – $10.49/6pk
Maybe things have turned south in your relationship. You need something bitter and honest to take the pain away. It is time to move on to new beginnings, and a new tasty India Pale Ale in your rotation. Badger Hill Traitor IPA will ease your pain, there are more fish in the sea. Betray your traditional IPA, try one that defies convention. Punchy hop aromas from the C's and Galaxy hop varieties. Tropical mango, papaya, orange, and caramel flavors segue into a minty, piney hop resolution. It's time to turn over a new (hop) leaf!
For a Name-Specific Gift: Your special someone possibly shares a name with a quaffable brew. Following are some options on hand.