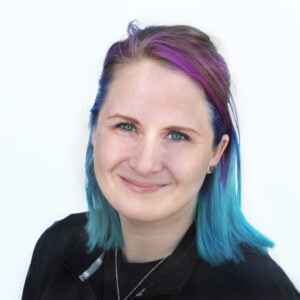 by Tashi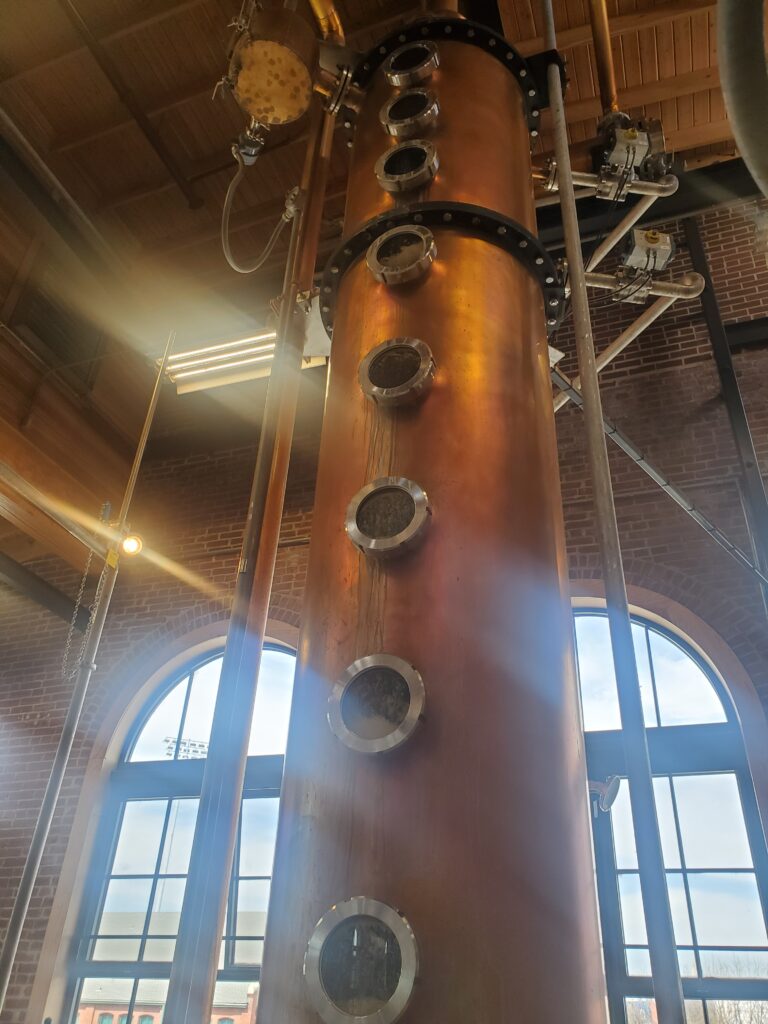 In March I took my first France 44 trip to Kentucky with our liquor buyer, Tom, to help pick out two single barrels for the store.  I was super excited for the opportunity to experience the bourbon trail and get some insider knowledge, so I tried to pack in as much as possible (much to Tom's annoyance, I'm sure).  We started with a vegan lunch in Louisville as soon as we landed, and had what ended up being a private tasting at Old Forester – always gotta love when no one else shows up and you get some one on one time with the experts!  Then we went to Angel's Envy for a tour and tasting which was the first time I had toured a distillery of that size, and everything I'd studied in my WSET Spirits 2 Certification finally all clicked into place.  Taking my spirits test two weeks before this trip made March quite the month for me!  Then we bopped around for a bit to kill time while we waited to get picked up by the Libation Project crew.  We ended our evening with dinner and drinks with everyone that had traveled from Minnesota with Libation to pick barrels.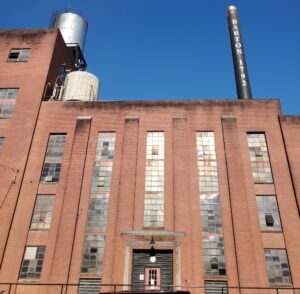 Day two we started bright and early with a tour of Barton Distillery.  This was my favorite tour because Barton has been around for a long time and their campus is huge and lived in and gives you a real taste of how long whiskey has been around.  We carry 1792 and Very Old Barton from the Barton Distillery, and were able to sample a couple other products that are only available at the distillery, including a Bourbon Ball Chocolate Cream liqueur!  Fun fact, no one knows why the owner named the distillery Barton.  It isn't a family name, but rumors say he lost a bet to a Barton but this is unconfirmed.  The coolest part about this tour was being able to sample neutral spirit right off the still!  It was sweeter than I expected and a really cool learning experience, but it was a little too early for me to sample more than a little sip.
After a quick lunch we were off to [redacted] to pick out two single barrels.  We got a tour of the distillery and they took some neutral spirit off the still for us to smell.  If you rub your hands together really fast with the neutral spirit on them you can smell all the unique characteristics of the grains, and sanitize your hands!  After the tour we got set up with our samples.  We had three barrels of [redacted] to pick from, and five barrels of [redacted].  I used the tasting techniques I learned in my WSET class and was apparently too slow for Tom because he was always waiting for me to finish and give my opinion!  When I tried the third sample of [redacted] I knew it was the one.  I even told Tom that's the one but I'll finish the five samples anyway!  He agreed with my pick so I'm incredibly excited to share that our [redacted] pick was mine! What a cool journey working at France 44 has been! Last stop we had for the day was a tasting at Heaven Hill.  We carry a lot of Heaven Hill which includes Rittenhouse, Elijah Craig, Mellow Corn, Bernheim, Larceny, Pikesville, and Evan Williams.  I wish we could have gotten a tour of the grounds but unfortunately that did not work out, but we did take a little stroll to look at things.  And we were blessed with some good clouds.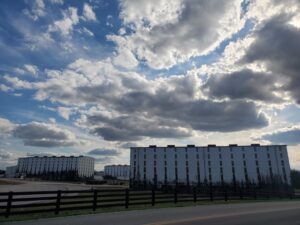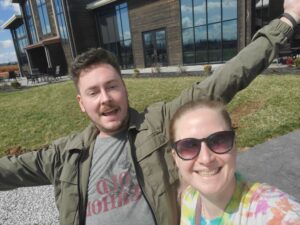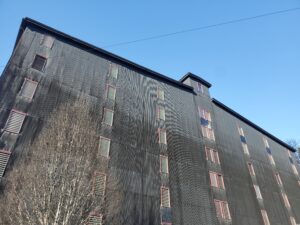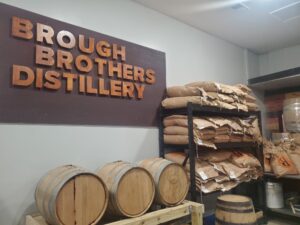 Our last day in Kentucky we headed back to Louisville bright and early for a tour of  Brough Brothers Distillery, the first black-owned distillery in Kentucky!  I got us hooked up with a tour during the week when they normally aren't offered, and we lucked out with a tour from Bryson, one of the brothers himself!  It was really cool to learn about their mission and see what they've been working on.  Their goal is to make bourbon more approachable to the younger crowd, and lead their community to show that anything is possible when you set your mind to it.  Bryson had us try their bourbon with lemonade, and said it was his favorite summer drink – especially while mowing the grass.  I fully plan on drinking this all summer myself, it was very refreshing!  Not to ruin any surprises, but we will hopefully have a new product of theirs on the shelf late spring!  So keep your eyes peeled for a funky new addition to the Brough Brothers lineup.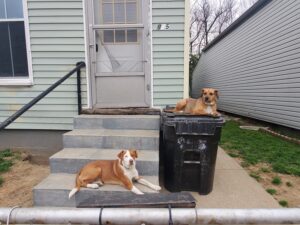 After our tour we had lunch with our Libation Project rep, Jon, and headed to the airport.  Please enjoy this picture of the best doggos hanging out on their stoop a few doors down from our lunch spot.
This trip was an amazing learning opportunity for me.  As I mentioned, the timing of this trip right after I had studied for my WSET Spirits Level 2 Certification was perfect.  I was able to take everything I studied in text form and see it happening in real life.  I was able to retain more information from the tours, use the proper tasting method to learn more about what I was sampling, and help make two really tasty picks for our single barrel selections!  It's crazy to think we didn't make it even halfway through bourbon trail even though I filled our itinerary with as much as possible.  I can't wait for more adventures and learning opportunities on the horizon with France 44!