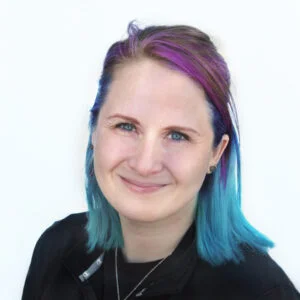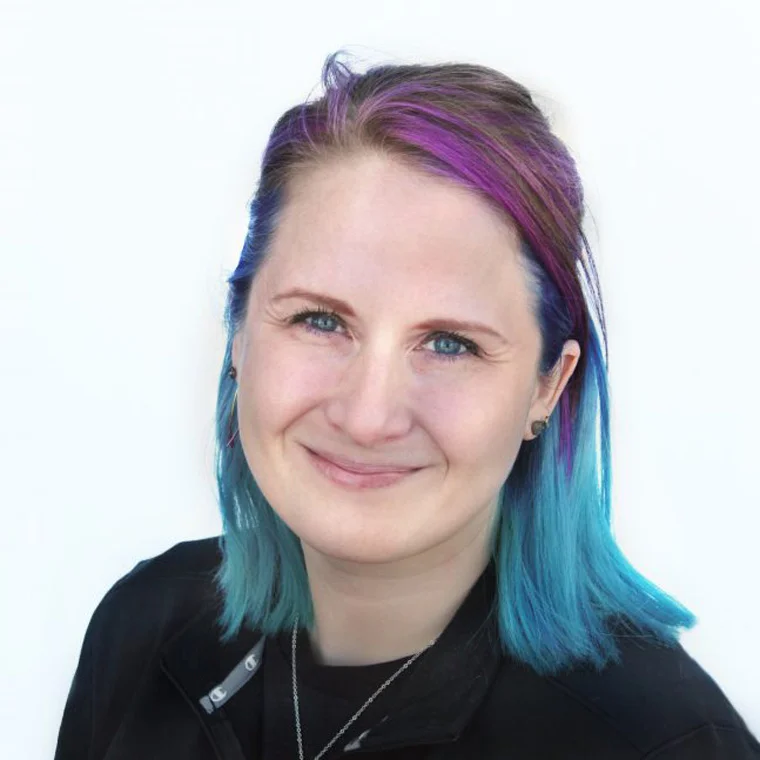 by Tashi
This past weekend I went camping at a music festival and brought along an entire mocktail bar set up to share with fellow attendees. I learned a lot about what people are looking for in their N/A options, and came up with some fun and creative recipes I'm going to share with you! My mocktail bar was a huge hit and I am going to continue to do this for other festivals and camping trips I have planned this year. I truly believe in the importance of offering NA options at festivals, events, and bars and hope this endeavor brought about more awareness about the need to offer non-alcoholic options to truly be an inclusive space.
I got this idea after seeing store reports recently when we discovered that our non-alcoholic sales have doubled in the past year! This means more and more customers are either going alcohol free or choosing more non-alcoholic options to cut back on their alcohol intake, and we are here for it! I'm taking a break from alcohol myself as well, but don't worry, I'm still tasting our products and can lead you around the liquor aisles no problem. Sometimes we just need a break to reset and that's okay! I've been working hard to research new N/A products to carry, and we will be offering some new and exciting options soon. In the meantime, I've remixed the non-alcoholic sampler kit with different products that will satisfy those summertime vibes. This box will be perfect to bring to your next campfire or BBQ, and of course includes two of each product so you can share with friends.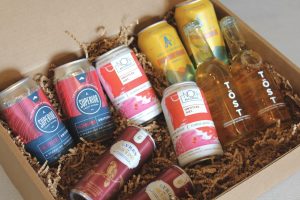 First we had to have some summer beers.  I'm super excited to have my favorite N/A beer in this kit, Untitled Art's Florida Weisse – an N/A sour beer that will not disappoint!  We also added Athletic Brewing's Upside Dawn, a light golden ale easy for drinking.  We're still obsessed with Töst so we included their other flavor, which is made with white tea, white cranberry, and ginger.  Lyre's in one of the newest additions to the N/A liquor section that I am absolutely obsessed with so I had to include their Dark 'N Spicy premixed drink.  Their take on a dark and stormy made with two of their non-alcoholic rums, ginger beer, and lime zest.  This is absolutely delicious and my fridge has been stocked with them since we brought them in!  To round out the kit we've included Raspberry Superior Switchel.  Switchel is an apple cider vinegar based drink that's carbonated, good for your tummy, and incredibly refreshing.  Switchel also makes for a good mixer if you're not totally alcohol free.  I think you'll really enjoy the summer remix sampler kit, and be sure to keep your eyes peeled for new products in our N/A section over the next few months!
Lastly, as promised, I want to share some of my personal creations for you to use as inspiration over the summer.  These were huge hits at my mocktail bar.  Cheers!
1 bottle Lagunitas Hoppy Refresher
1 oz Sharab Shrub of your choice
Fill your cup with Hoppy Refresher and add your favorite flavor of Sharab Shrub to taste.  I personally love making this with their Blueberry Poblano or Raspberry flavor.
Coconut Aloe Vera Juice
Cranberry Juice
Tonic Water or Club Soda
Put ice in a cup and fill halfway with Coconut Aloe Vera Juice, a fourth with cranberry juice, and top with your choice of tonic water or club soda.  Use this recipe to play around with your favorite juices and flavor combos to come up with a sparkling mocktail of your own!