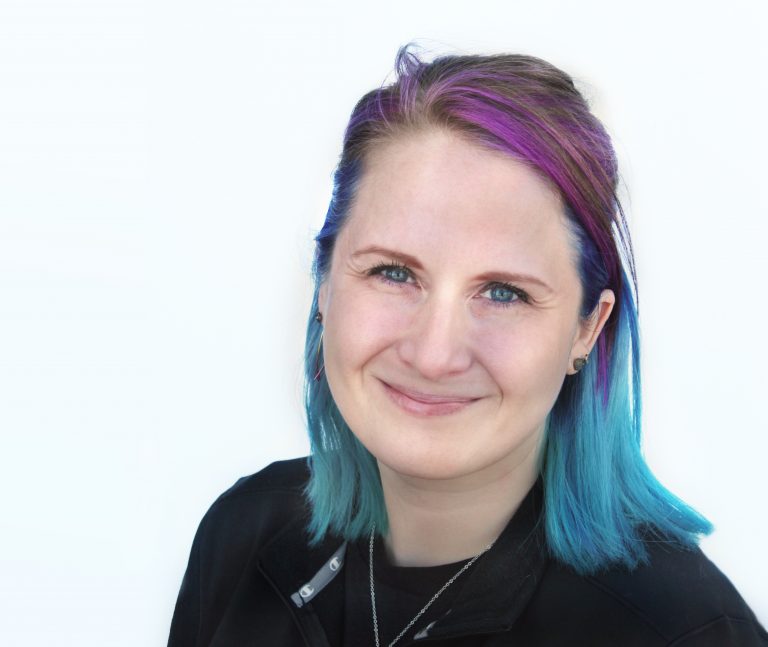 by Tashi Johns
As a new member of the liquor team I decided to combine my background in sustainability with learning about our products to bring you a brief guide to drinking sustainably on Earth Day, and every day!  You might be familiar with the concept of a carbon footprint, where you measure your environmental impact on the world based on your lifestyle habits (if not, you can learn all about that here).  It's important to know where our food and beverages come from, with a major emphasis around buying local to decrease your impact, but how often do we think about these things when at the liquor store?  I'm excited to share with you a few distilleries doing really cool things to reduce their environmental impact, and take you on a tour through our liquor isles to feature a sustainable treat from each section.  We don't always have a lot of control over what kind of impact our everyday lives make on the environment, but we can be more conscious shoppers and try some new things in a toast to mother earth.
LET'S START LOCAL!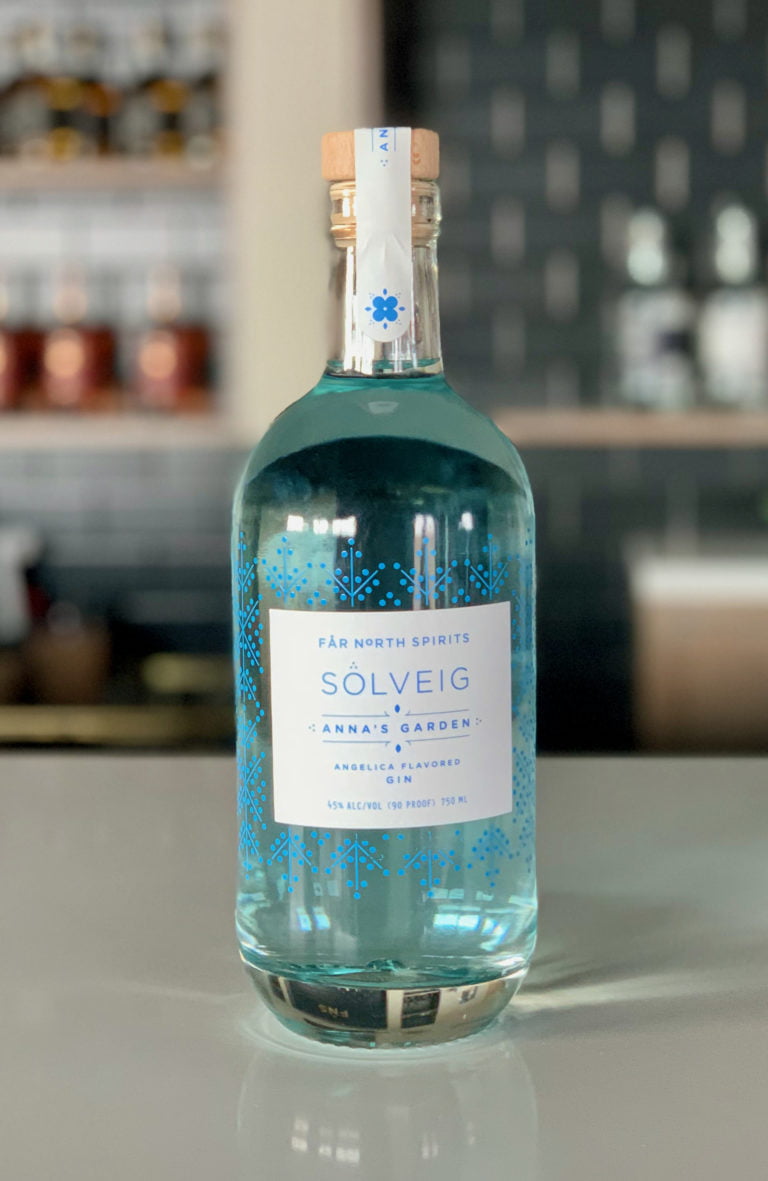 Far North –  Hallock, MN | Far North takes their environmental impact seriously, and I'm happy to say that we carry quite a few of their products.  They start by growing their own grain (except malt barley) on the distillery property, reducing the need to bag and ship grain.  The spent grain is then used as fertilizer on the fields.  Far North is so good at reducing, recycling, and composting that they don't even have a landfill dumpster on site!  They've adopted water conservation techniques during the distillation process to reduce waste, they carefully source their botanicals and spices, and also purchase their barrels from local cooperages focused on responsible forestry practices.  There is plenty more I could go on about, like their intentional farming practices and eco-friendly building, but let's keep this blog moving.
You can find Far North products in many of our liquor sections – rum, bourbon, gin, vodka, and whiskey!  We recommend trying their newest release, Solveig Anna's Garden Gin.

Tattersall – Minneapolis, MN | Everyone loves the mini Tattersall pre-mixed drinks we carry by the registers, and I'm happy to inform you that these impulse treats come from a company that cares about sustainability!  Tattersall sources their grains from Minnesota, most coming from within 45 miles of their distillery, and other ingredients for the distillation process and cocktail room from within 100 miles.  They participate in a spent grain program where local farmers pick up grain for animal feed, and have a robust composting program that includes waste from their cocktail room.  Tattersall also purchases their barrels from Minnesotan based cooperages, and started a new partnership with NetZro to turn spent grain into flour!
You can find Tattersall in almost all of our liquor sections – absinthe, aquavit, gin, rum, vodka, bourbon, whiskey, various crema and liqueur flavors, and three ready to drink cocktails!  We recommend trying their newest cocktail called the Cosmo Bianco.
MIDWEST IS BEST.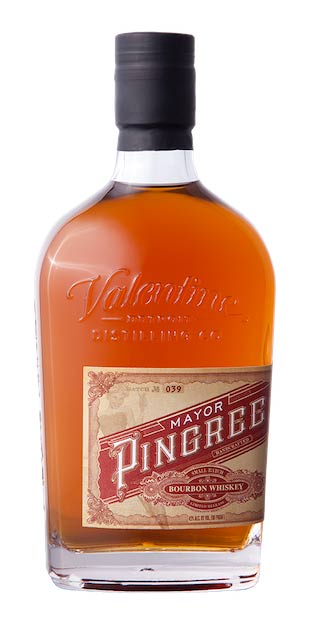 Valentine Distillery – Detroit, MI | In 2019 Valentine implemented a sustainability plan focused on becoming a carbon neutral distillery and has been making moves to jump start that process.  They currently pay extra to purchase renewable energy to power their facilities, with plans to install wind and solar on site!  They installed a piece of water reclamation equipment that will recapture 95-98% of water lost during the distilling process, an important endeavor to the conservation of the Great Lakes, as well as a rooftop transfer unit that utilizes cold air from outside to cool the process water used during fermentation.  They also purchase their grain from farmers in the Great Lakes region and return the spent grain to them as animal feed.  Their cocktail lounge neighbor, MBrew, plants a palm tree every year as a part of their sustainability efforts and their most recent palm now grows in the distillery, capturing 30-40 pounds of carbon dioxide released during the fermentation process each year (see the top picture).  Valentine has made great strides to becoming carbon neutral!
You can find Valentine in our bourbon, whiskey, vodka, and gin sections!  We recommend trying their Mayor Pingree Bourbon.
NOW, LET'S TAKE A WALK THROUGH THE LIQUOR AISLES!
Whiskey | Jack Daniel's distillery sends 99% of used materials to be reused or recycled as a part of their Zero Waste to Landfill goal.  They've made lots of updates to their production process to reduce waste and save energy.  Their parent company, Brown-Forman, is leading sustainability companywide and invested in a wind farm in Kansas to offset 90% of energy consumption of all their distilleries.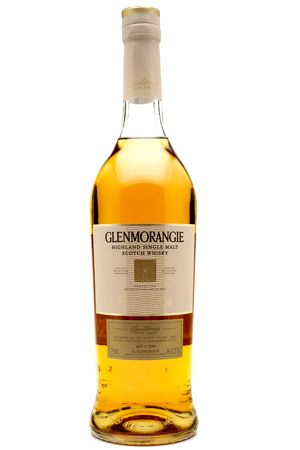 Bourbon | Maker's Mark has a spring fed lake on the property which is a designated water sanctuary.  They focus heavily on watershed protection, have planted thousands of trees and bushes, purchased buffer land around the property, and introduced a reverse osmosis technique for recapturing water from the distillation process.
Scotch | Glenmorangie has created a partnership with Heriot-Watt University and the Marine Conservation Society known as the Dornoch Environmental Enhancement Project (DEEP) to restore oyster reefs, which are some of the earth's most endangered habitats.  They've also implemented the use of an anaerobic digestion plant to purify the by-products created through the distillation process, which drastically decreases their carbon footprint!*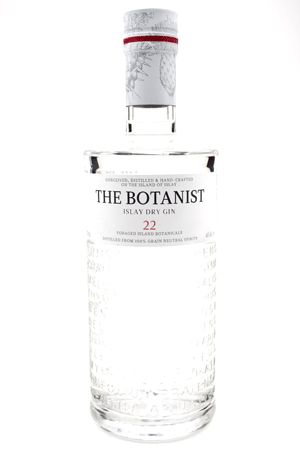 Gin | The Botanist uses all renewable energy at their distillery as well as a circulatory heating system to recycle hot waste water from the distillation process.  They support PlantLife and the Bumblebee Conservation Trust as a part of their dedication to biodiversity on the island, as well as the Botanic Gardens Conservation International in their mission to stop the extinction of plants, and also fund PhD students studying Scottish juniper.  They've also eliminated single use plastic on site and their glass bottles are recyclable.*
Mezcal | Erstwhile imports small batch mezcal from Oaxaca Mexico from two multi-generational family farms that take their mezcal seriously.  Giving small family farms the ability to produce mezcal in a way they can be proud of creates a more sustainable product.  Agave takes at least seven years to mature, and producers that aim for a consistent product year after year tend to rely on harmful farming practices.  Some mezcals are made solely from wild agave, some of which can take 35 years to mature, and are driving some species of agave to extinction.  By farming agave you help protect endangered wild agave species and by focusing on small batches you can maintain sustainable farming practices, like ensuring the agave gets to full maturation before harvesting. Every mezcal that Erstwhile releases is small batch and limited edition, ensuring the highest quality mezcal and best treatment of the agave plants.  Everyone wins when you give producers autonomy and don't treat mezcal as a commodity.  Lidia Hernández shared with us that their family farm is "promoting the cultivation of wild agave varietals on our land, so they do not become extinct".  And Vanessa García Santiago shared that her family farm uses organic compost made from bagazo (agave fiber leftover from the distillation process).  Erstwhile will continue to add more small family farms to their community as they continue to grow.*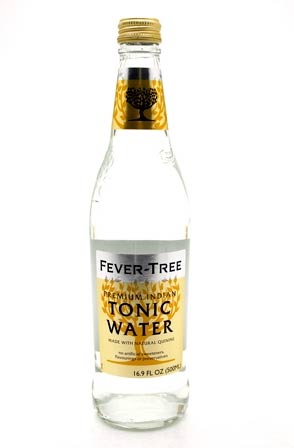 Mixers | Everyone's favorite mixer has big sustainability goals!  Fever-tree started by making all their packaging recyclable, and infinitely so.  Then they ensured their ingredients came from biodiverse sources, and planted London's First Tiny Forest with plans to fund other urban tree planting projects.  They've been studying their supply chain and carbon footprint to create changes and offset their impact.  Not to mention their commitment to eliminating malaria around the globe.*
I would like to give a BIG thank you to a few people who helped make this blog happen!  Taylor Stein – our rep from The Wine Company, Yuan Ji – cofounder of Erstwhile, Sarah Warde – Sales Manager at Valentine Distillery, and Anika Hager – Coordinator at Native Sustainability.  I hope this blog post gave you some ideas about how your next cocktail might just help you be a little more eco-conscious in your everyday life!  Cheers!
---
*There is a significant carbon footprint in shipping products overseas however I did want to feature these companies doing what they can to offset their environmental impact, because we can't always eat or drink locally.
**I would also like to note that organic does not necessarily equal sustainable, so don't let greenwashed marketing fool you!  Make sure you do your homework before purchasing if this is something you truly care about.