by Tom 
Soju is an often overlooked category in America. World wide, it hosts the world's number one selling spirit brand (Jinro Soju) and makes up 97% of the clear spirit consumption in South Korea. It is a relatively low alcohol clear spirit made from different grains (rice, wheat or barley) and starches (potatoes or sweet potatoes) meant to be consumed chilled in a communal atmosphere usually accompanied by food, often spicy Korean barbeque. It can also be substituted into any martini, bloody mary, negroni, highball, or collins in lieu of another clear spirit for a lower alcohol option, as it usually sits between 12% and 30% alcohol instead of 40% plus here in the States. Consider it a lower alcohol, more viscous, slightly sweeter alternative to other clear spirits. There are very lax rules to soju from the alcohol percentages, additives, and flavorings.
Our soju: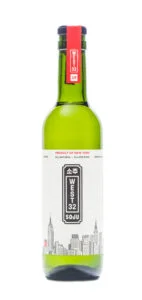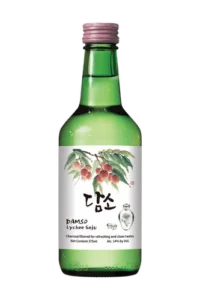 Soju's cousin, Shochu, is quite the opposite. Their names are very similar, as the "so" and "sho" translate to burned, and the "ju" and "chu" translate to alcohol in Korean and Japanese respectively. These are distilled spirits, where sake is a fermented product, separating it entirely. Shochu is much stricter with its rules and regulations. It has a history dating back 500 years and has different appellations just like champagne and cognac. It is made with similar ferments, usually sweet potato, barley or rice. The big difference is purity, as no Shochu can have any additives and in the case of top shochu they can only be distilled once to show the purity of the distillate, designated as Honkaku. Shochu sits higher in alcohol than soju, usually between 25-35%.
Our shochu: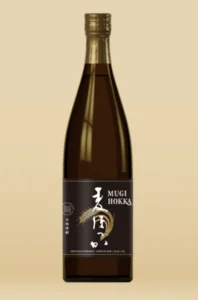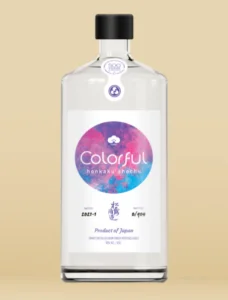 Now for the hard part, where does soju and shochu go on the shelf? There is no right or wrong answer. We have created a shelf in between vodka and gin that houses spirits that fit a small category and definitely do not belong with liqueurs. Here you will find soju, shochu, aquavit, grappa, amongst other distillates. Go explore next time you're in the shop!