We're deep in the throes of the winter doldrums, and to help out we're offering 10% off all scotch (in-store and online) for this weekend and this weekend only! Here are a few of our new favorites to warm you up next to the fire this chilly winter season: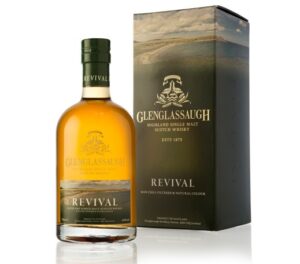 Glenglassaugh Revival Highland Single Malt | Glenglassaugh's first release is named Revival to commemorate their first release in over 20 years. Glenglaussagh is a Highland Single Malt aged in a healthy blend of red wine and bourbon barrels before re-racking into sherry for a finishing period. Highland single malts, to my palate, should be fruity, salty, earthy, and sweet, in that order, and Glenglassaugh hit the nail on the head. Sweet honey tones coincide with a rich blend of orchard fruits (think pear and apple) with a sea salinity on the finish that lingers for days. It's a beautiful blend of the many facets that make single malt scotch so special.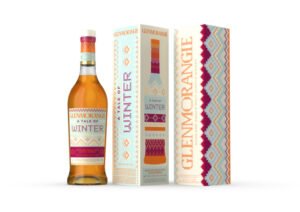 Glenmorangie A Tale of Winter | Doctor Bill Lumsden has been at the helm of Glenmorangie for the past 27 years and let's just say he does not disappoint. The Doctor came up with the idea for A Tale of Winter while snowed in during a bad storm many winters ago. He decided to make the perfect whiskey to fit the occasion. Glenmorangie is known for its long neck stills leading to a lighter, brighter spirit, so they finished this limited edition 13 year in Sicilian Marsala Casks to give it more weight and depth. This Single malt is bursting with nutty toffee, Glenmorangie's signature honeyed orange tone, and gobs of Christmas spices of cinnamon, nutmeg and clove. It's Christmas in a bottle, which we think is what they were going for.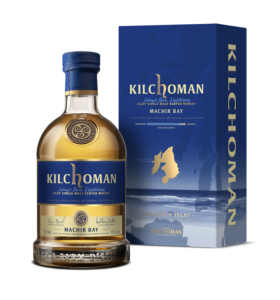 Kilchoman Machir Bay | Named for the famous western shoreline where their distillery and warehouses lie, Machir Bay is Islay in a glass. Islay is a famous island on the southwest side of Scotland where they make whiskey you would call "peaty" or "smoky". The weather is terrible with torrential rain and wind. Kilchoman uses the ancient method of peating in their malt, where they burn peat to dry the barley in the malting process. Kilchoman is emblematic of Islay as it is extremely peaty and smoky, and they actually age their whiskies on the island, giving it an extra edge of sea salt to balance out this umami-powered single malt. There are notes of lemon zest and vanilla from the bourbon barrels it is aged in but the historic methods of production shine through with oily, earthy, sweet peat tones and brine that is found all over the island.
Remember: ALL single malts are 10% off in store and online! Grab a favorite, grab a new flyer, grab that expensive bottle you've always wanted while you have the chance! Warm your bones for the winter with discounted single malts all weekend.