With dry January coming to a close, we thought now might be an appropriate time to ease everyone back into the harder stuff with a low ABV cocktail: the spritz. Generally, cocktails sit anywhere around 20 to 30 percent alcohol, but spritz style cocktails are much lower in alcohol, with ABV being right around five percent. The most famous of these types of cocktails is the Aperol spritz, a refreshing libation that's particularly good on a hot summer's day here in the Twin Cities. So, if it's a good summer drink, why are we discussing it now, in the dead of winter? Well, by simply swapping out the Aperol with one of our favorite aperitifs, Bonal, you transform the bright and citrusy summer cocktail into something with rich flavors of ginger, baking spice, and bittersweet notes. Add a splash of elderflower tonic and slice of grapefruit, and you have a delicious low ABV drink, perfect for the winter. With all that being said, here it is, the Bonal Spritz: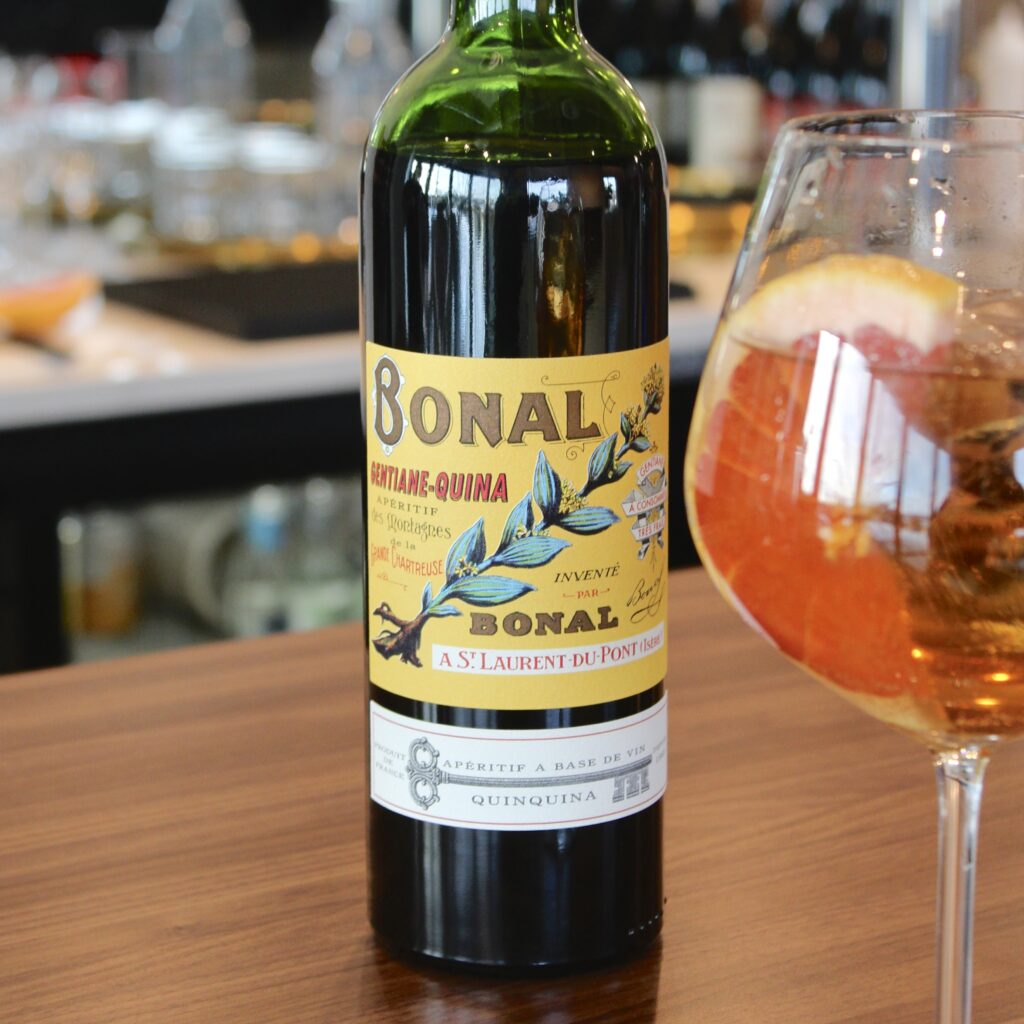 3oz Bonal Aperitif:

Bonal is an aperitif that uses gentian root, cinchona bark (where quinine is derived from), and a blend of herbs that gives it its distinct bittersweet flavor.

1 Bottle of Fever Tree Elderflower Tonic:

Fever Tree Elderflower tonic is floral and lightly sweet, while still having that distinct quinine flavor that tonic is known for. We think it's an

excellent

pairing with Bonal.
Fill a large wine glass with ice, add your Bonal, top with the tonic, stir lightly, garnish with a half slice of grapefruit, and enjoy!
This drink, if mixed according to the above directions, will have an ABV of 4.9% (don't worry, we did the math so you don't have to), so feel free to have two! The depth of flavors in the Bonal are lifted and enhanced by the sweet, floral notes from the tonic, while the grapefruit garnish adds a pop of color and beautiful bittersweet aromas that only make this cocktail even better. The result is a fantastic winter variation of a classic summer drink that we hope you'll enjoy as much as we do!