Ah, the inevitable Passover/Easter pairing post. What does go with Easter ham? What even is Kosher wine? Does the Pope sip in the woods? These and many more questions we'll try to answer, while doing some very scientific, highly-researched, definitely not off-the-cuff opinion-based reporting on the best wines, spirits, and beers to pair with your holiday meal. To guide you through the morass, we've assembled two experts in everything related to springtime feasting:
Playing for the Jews, it's Sam Weisberg — wine and spirits specialist, Slivovitz enthusiast, and former theater kid who definitely loved Passover the most out of all of the other holidays because of all the singing he got to do at the dinner table.
On Christ's team, we've got Josh Timmerman — wine specialist, social media mogul, fan of cocktails with less than three ingredients, and that guy from church who built his own deck and always seems really friendly but you can never remember his name.
* A final disclosure; not all of the products we are going to recommend are certified Kosher or Kosher for Passover. If you keep strict kashrut, we do carry a small selection of dry Israeli wines which make that cut, plus the obligatory Manischewitz. Ok, let's get going!!

Georgian wine has always made sense to me for Passover pairings. Maybe it's the similarities between Georgian cuisine and the traditional Seder table mains (lots of spiced meat?) or maybe it's just my made up sense of wines from the "Ancient World" being closer to what my ancestors might've had on their table. Either way, this savory, apricot-like amber wine is a knockout with a huge range of foods, especially chicken dishes.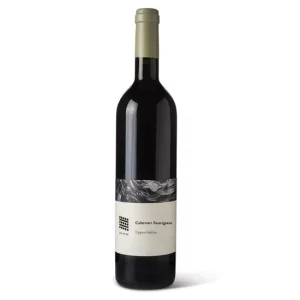 This Israeli Cab is a great choice for those keeping strict kashrut, as it is both normal-Kosher and Kosher for Passover, but it also is a delicious wine in its own right. Produced on the slopes above the Sea of Galilee, it's a fresher, lighter style of Cabernet than California drinkers might be used to.

Nebbiolo, with its occasionally rusty color and heady aromas, seems like the perfect wine to use for a holiday that does a lot of (metaphorical!) conflating of blood and wine. For a Passover brisket, you'd be hard pressed to find a better pairing than Angelo Negro's Roero, a killer deal for Piedmont Nebbiolo. If you need a bottle to bring to a religiously-mixed celebration, it'd probably go quite well with Easter ham, too.

This rose of Grenache is plush, ripe, and bursting with strawberry fruit. Its got enough weight to stand up to the heavy-hitters on the Easter table–ham, turkey, and the like–but it's still fresh and light enough to give a definite summertime-is-here vibe. From an awesome producer in Central California, Cruess, this is a great domestic rose that would be the perfect way to start off your Sunday supper.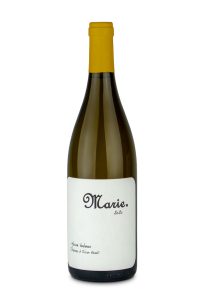 This unique white blend from Southern France is made by an organic producer called Maison Ventenac. Located in the middle-ground between Southern and Southwestern France, the winery works with an eclectic mix of grapes that go into highly unique blends. This Colombard-Chenin blend is one such example; yellow apple and subtle chamomile notes mingle here to create an absolutely delicious white that is bright, fresh, and full of simple joy. 
A great wine, from a great winemaker, from a great region, from a great vintage can be exceedingly difficult to find, especially less than $50. The Tondonia is an exceptional wine and has long been one of my favorites, period. Though it is over a decade old, it's still unbelievably vibrant and vivacious. Its rustic dark cherry and plum notes play well with traditional Easter ham or lamb, but it pairs well with a shockingly wide range of dishes.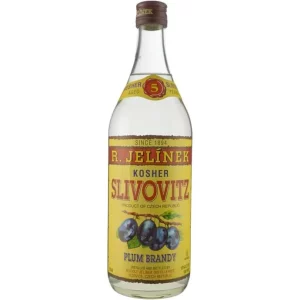 If you have any Eastern European heritage whatsoever, Jewish or not, slivovitz probably graced your holiday table at some point in history. A bracing distillate of plums, this clocks in at 50% ABV and makes you feel very well equipped to be "living in unprecedented times." With its alluringly tasty almond-tinged flavor and surprisingly strong, burns-all-the-way-down texture, it's straight-up Biblical. Jelinek, based in the Czech Republic, has long been known for its Kosher booze, and makes a sterling example.
I drink slivovitz neat, and recommend you do as well. However, it's also got potential in a few different martini variations, and makes a nice highball. Most important, however, is that it's consumed in very small glasses with very beloved people.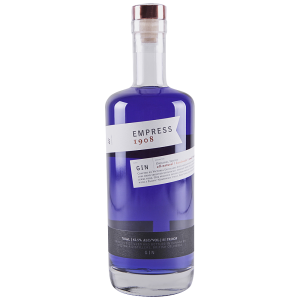 Although there isn't a traditional liquor for Easter, the Empress 1908 Gin embodies the season well. It's citrus, blossom, and ginger characteristics offer a modern take to the more traditional juniper-driven style of gin. The stunning purple-blue color is naturally derived from the Butterfly Pea Blossom, and when combined with citrus the gin changes color to a lovely lavender-pink. This blend of colors is reminiscent of dying easter eggs as a child (Who am I kidding? I still dye eggs). It's the perfect ingredient to add a colorful (literally) take to a classic French 75 for your Easter lunch. Try like this:
1 oz Empress 1908 Gin
1/2 oz Lemon Juice 
Simple Syrup to taste (couple dashes)
2 oz Sparkling wine (Flora Prosecco would be great)
Add gin, lemon juice and simple syrup to a cocktail shaker and shake well. Strain into Champagne flute and top with sparkling wine and a lemon twist.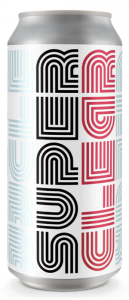 +1 for Easter! Crisp, clean, with a pleasant hoppy bitterness, Fair State hit it out of the park on this one. Why would you need anything else???