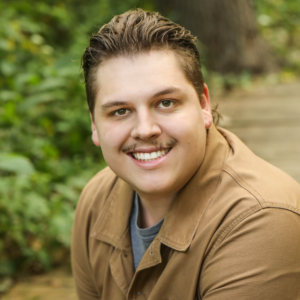 written by Jake
Gin is said to have originated in the 16th century, initially crafted as a medicinal tincture. Juniper, renowned at the time for its healing qualities, played a vital role in the concoction of juniper-infused alcohol solutions administered to address various ailments. Fast forward to the present day, gin continues to be enjoyed, although its association with medicinal purposes may now be subject to debate. 
Most countries where gin is produced still require the presence of juniper for it to be labeled as gin. Apart from that, the choice of base spirits is quite diverse, although grain-based spirits tend to be the most prevalent option. 
Today, gin can be categorized into six main groups. The three most common are:  
London Dry

:

London Dry gins are the most common and most traditional. They lean heavily into the juniper and must

contain

no added sweeteners or coloring.

 

New American

:

New American gin (also called Contemporary or New Western), while still

containing

juniper, start to break from convention a bit by using more unusual botanicals like kelp, lime zest, herbs, etc. This allows for wide-ranging differences among this style.

 

Old Tom

:

Old Tom gins are lightly sweetened and often have a warmer flavor profile. Old Tom is believed to predate London Dry, and as such, is called for in many early cocktail recipes. Try it in a Martinez!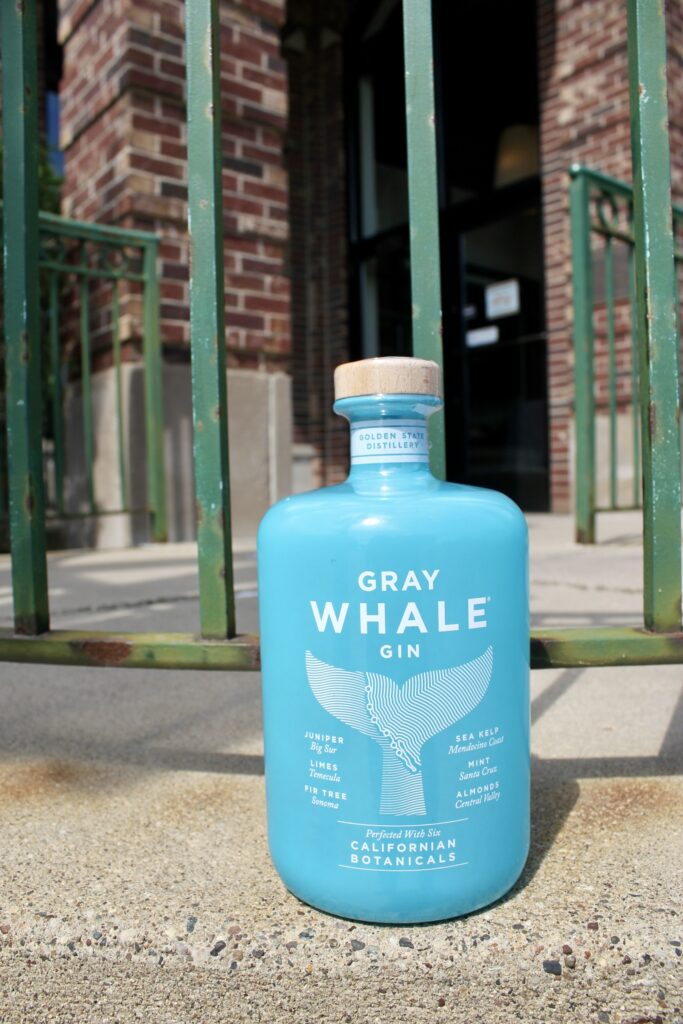 Gray Whale is an American Gin made in California. It uses native Californian botanicals including juniper, kelp, lime zest, and almonds. The result is a complex, bright gin that is perfect for a citrusy Gin & Tonic! 
Gray Whale Gin + Tonic: 
Add ice to a Collins glass. Add a small amount of your tonic, add the gin, and mix lightly. Top with the rest of the tonic and garnish with a lime wheel or lemon twist. Enjoy.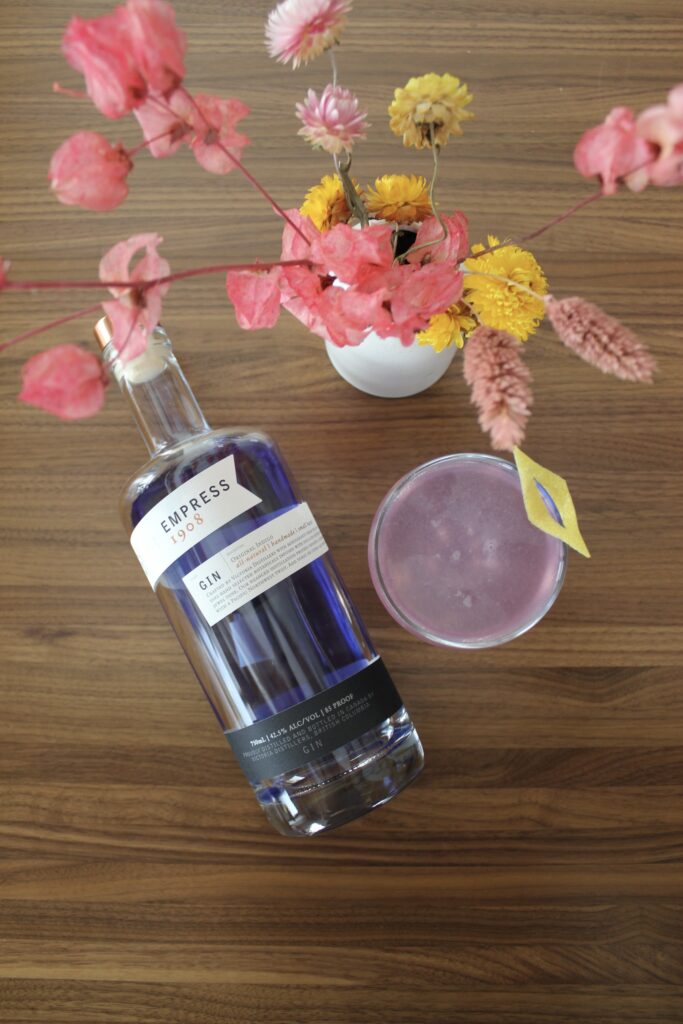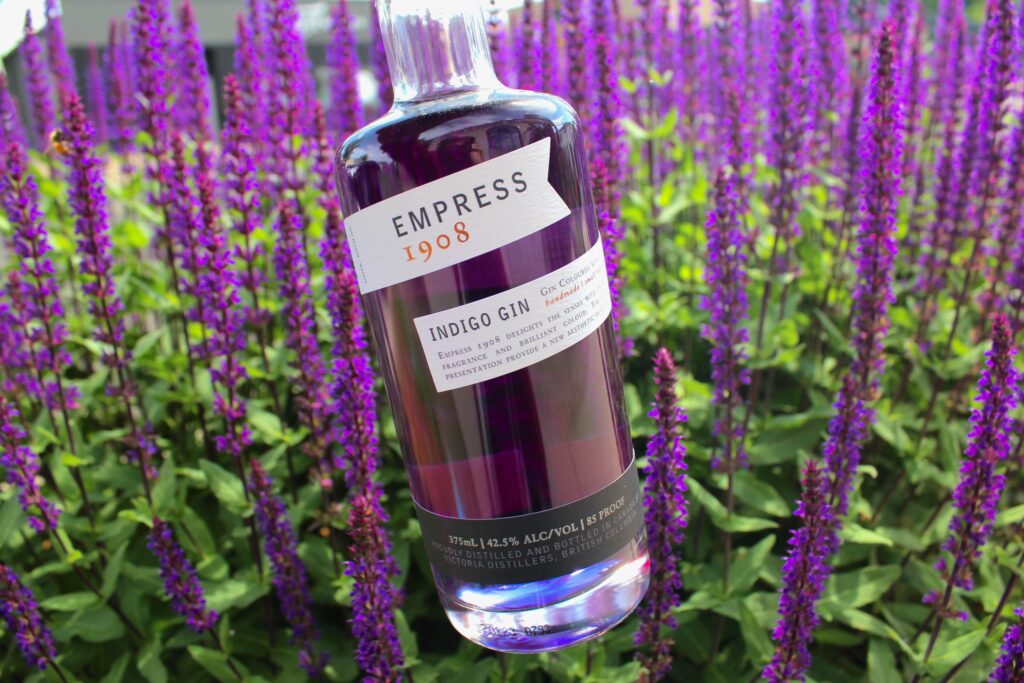 EMPRESS 1908 GIN - $39.99
Empress 1908 Gin is named after the Fairmont Empress Hotel in Victoria, British Columbia. It uses a blend of botanicals, some traditional like juniper and coriander, and some more contemporary, like grapefruit peel, cinnamon, and ginger. However, the show's star is the Butterfly Pea flower that gives Empress 1908 its unique and striking color. The compounds from the Butterfly Pea, when in the presence of an acid (like lemon or lime juice), change from a deep indigo into a beautiful pink. Not only does this gin taste great, its sure to give any cocktail you use it in an unforgettable appearance. 
Empress Gin Sour 
2 oz Empress 1908 Gin
1 oz Lemon Juice
¾ oz Simple Syrup
Egg White (optional)
If using egg white: Add all the ingredients to a shaker without ice and shake for approximately 30 seconds. Add ice and shake until well chilled. Fine strain into a chilled glass and garnish with aromatic bitters or a lemon twist. 
If not using egg white: Add all ingredients to a cocktail shaker with ice and shake until well chilled. Fine strain into a chilled glass and garnish. Enjoy. 
Food Pairing: Juniper pairs incredibly well with beef, lamb, pork, duck, and game meats. With juniper being the most pungent component in gin, try your favorite gin or gin cocktail when you are grilling this summer!