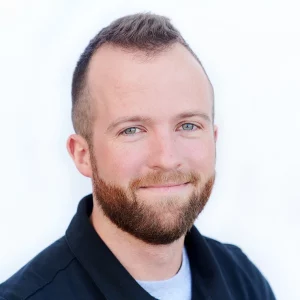 By Bennett
Tucked underarm by the Highway 100 and Highway 7 interchange in St. Louis Park sits a small, industrious brewery that has been fundamental to our success as a craft beer store. Steel Toe Brewing opened its doors eleven years ago after a decade of planning from owner Jason Schoneman and his wife Hannah. We were fortunate to be one of their first two retail accounts. Over the last decade, Steel Toe has built a reputation for near-unrivaled quality and consistency.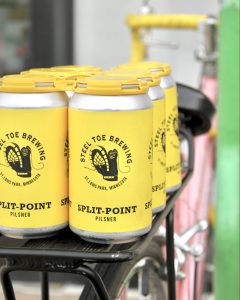 Jason's dreams for owning a brewery began like many, as an avid homebrewer whose carboys of fermenting beer began to take up too much space. Landing a cellarman job in Montana led to assistant brewing, more brewing education, and eventually another cellarman role at Pelican Pub and Brewery in Oregon, where he "got his wings" and worked his way up to head brewer (see what I did there). After gaining this experience, the couple decided to head back to the Midwest to start their dream brewery. Steel toe boots, Jason's preferred footwear for work, became the name, illustrative of the hard work ethic required for brewing great beer.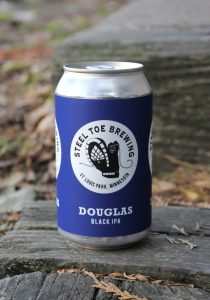 With "big dreams of staying small", Steel Toe has only gradually increased their distribution over the years. They have kept their stable of beers small, focusing mostly on hop-driven pale ales with a discernible Pacific Northwest influence. You won't see them brewing the latest smoothie-style sour, milkshake IPA or pastry stout. Heck, it wasn't until last month that they "finally" released a hazy IPA. A few modern craft beer enthusiasts might be irritated by the purposeful absence of these experimental styles on their tap list. Steel Toe doesn't bother with fads. Contrarily, they have preserved a reverence for beer styles that are oft-ignored in today's craft market, such as Hefeweizen, Scotch Ale, Black IPA, and Imperial Red Ale. This conviction for well-made traditional craft styles is the thing I most admire about Steel Toe.
The impetus for this long-overdue brewery spotlight is the very recent release of two of my favorite Steel Toe beers: Rainmaker Double Red Ale and Douglas Cascadian Dark Ale. Otherwise known as a Red IPA and Black IPA, both beers exhibit the fine balance between caramel and dark malts and aggressive hop character. Perfect beers for the hoppy beer lover to enjoy on crisp fall Sunday afternoons watching football and raking leaves. So stop in to grab some for yourself, or swing up to their taproom less than two miles northwest of us!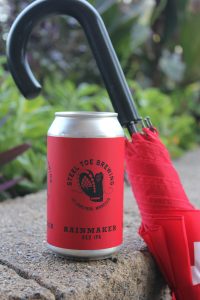 Douglas Cascadian Dark Ale – $13.99/6pk Can
Rainmaker Double Red Ale – $13.99/6pk Can
Provider Ale – $8.99/6pk Can
Size 4 Session IPA – $10.99/6pk Can
Sticker Fight Double IPA – $13.99/6pk Can
Split Point Pilsner – $10.99/6pk Can
Sommer Vice Bavarian-Style Hefeweizen – $9.99/6pk Can