Public education has long been an important facet of France 44, and we've come to really love and enjoy the classes we host with our community members. So much so, in fact, that we've been quietly working on another addition to our business in partnership with the Wine and Spirits Education Trust (WSET): The France 44 Wines & Spirits Education APP. In other words, we are officially approved to teach certification courses through WSET!  

The Wine and Spirits Education Trust (WSET) is an internationally-recognized certification organization for folks looking to expand their knowledge of wine, spirits, and sake. There are WSET schools around the globe: from Napa to Mexico City to London to Beijing; ours will be the second approved WSET APP in Minnesota, and among only a small handful within the Midwest. While we have goals to offer certification for wine, spirit, and sake through WSET in due time, we're starting with levels 1 – 3 of Wine.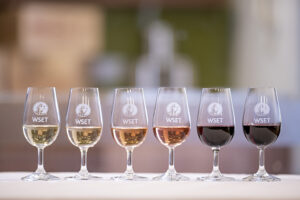 Classes through WSET go beyond our public classes; think of these classes as a larger picture look at wine around the world, as opposed to the more focused, deep-diving topics that we cover in our public classes. Certification through WSET not only helps to inform you as a beverage consumer in what you like and why, but it also leads to enjoyment of libations on a more thoughtful level.  
So, what exactly does each level entail, and how do you know which to sign up for?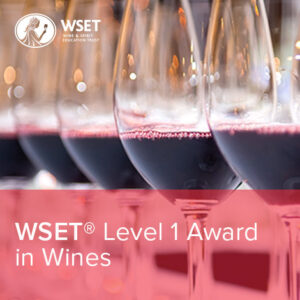 WSET Level 1 is like baby step into the world of wine: think of this level as the elementary school level of wine; it's the least intimidating of the four levels, and a great way to get the basics if you have really minimal knowledge around wine. Our first ever WSET Level 1 course is scheduled for January 28, 2023, and entails just one 6-hour in-person course, with the exam being completed at the end of the day.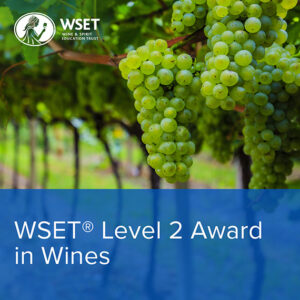 You can treat WSET Level 2 like high school – there's more content to learn here, but it's still not too intense of a course. You'll expand more on what wines from certain regions taste like and begin diving into grape growing methods. You'll also begin to taste wines deductively at this level, meaning tasting wines for their core flavors, aromas, and mouthfeel. WSET Level 2 is scheduled as a 3-day course, with class held once per week beginning February 5, 2023.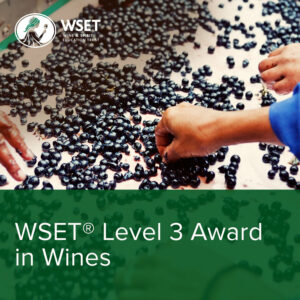 At Level 3, you begin to explore wine at a more "college" level. Why do wines taste a certain way, what wine growing and production methods are used where and why, and so forth. At this level, the exam consists of multiple choice, essay questions, as well as a blind of two wines; it's geared more towards those with a comfortable background in wine or those who have completed level 2. Our Level 3 course will be held once a week, from March 13th through May 29th of 2023.  

Regardless of what level you choose, we're eager to clink glasses and dive right in with you! For more information on our mission as a WSET School, in depth looks at the learning points for each level, and to get your name on our registration list, visit our France 44 Wine & Spirits Education site.