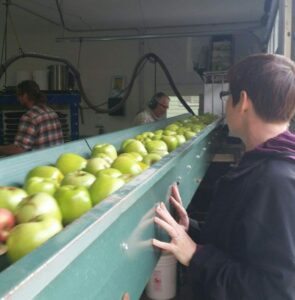 by Melissa
As you have passed through our cooler, you may have noticed two bag like things in the cider section. They may have piqued your curiosity, but they were just too unknown to spend the money on. I am here to demystify them for you! Introducing – the bagnum!
Let's start with the word "bagnum" first. It is a bag that holds a magnum, 1.5L, of liquid so it was given the moniker bagnum. (Insert eyerolls and giggles as you see fit.) This clever design is very portable, recyclable, has less of an environmental impact than bottles or cans, and can be refilled with water if someone wants to reuse it. That makes it great for taking hiking, camping, boating, sitting by a bonfire, or any other outdoor activity in addition to all things indoor.
Now that you are curious, you are wondering, what's the catch? Why are there only two? First of all, bagnums can only hold still (not sparkling) cider. This is not something every cider maker makes. It's a slightly different process that has different labeling laws because it usually comes in at higher alcohol rates. That means a lot of extra government paperwork. Add a non-traditional format and you are adding more paperwork. Only four cider makers feel this is worth the effort, two of them are here in MN! One bag is equivalent to two 750ml bottles. They are higher in alcohol than a lot of the ciders we have, but still lower than most wine. You could get one of each and compare the two for your own tasting!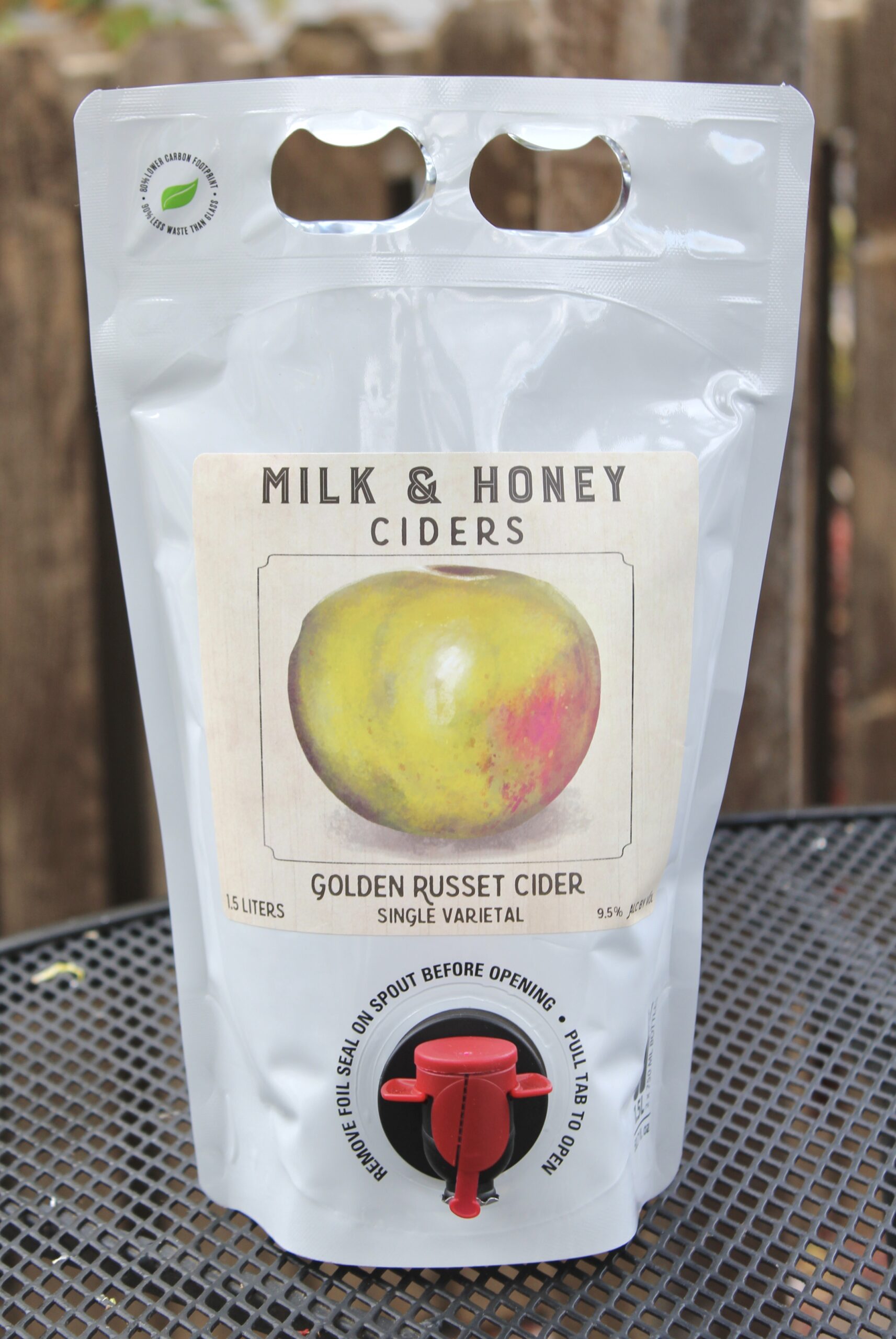 Milk and Honey was the first to bring the bagnum to MN. This year, they have given us a single varietal Golden Russet. These acidic apples are full of tropical fruit flavor. Each sip provides a slightly different experience. This cider comes in at 9.5% alcohol and 0 grams of sugar.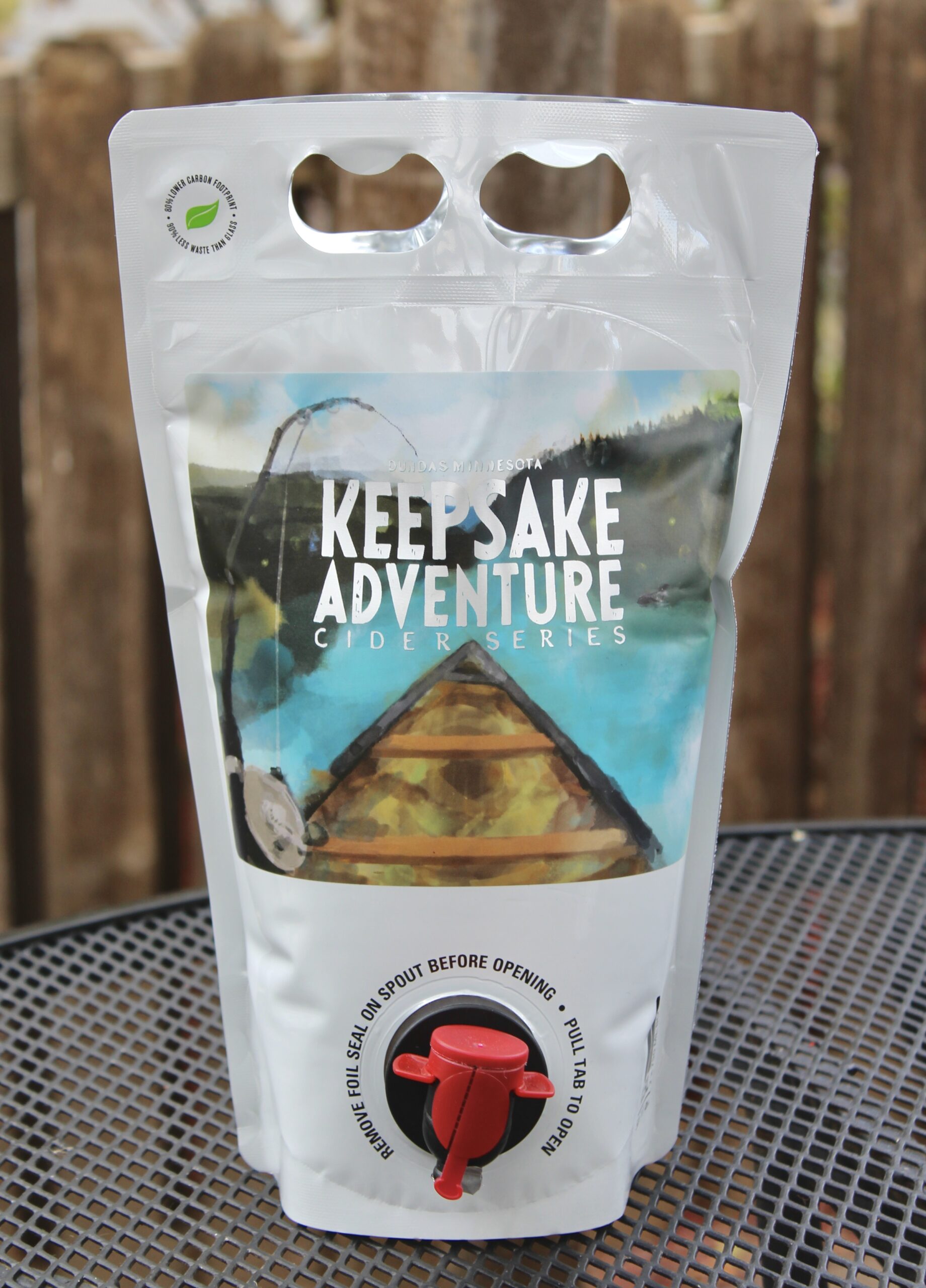 When Keepsake saw what Milk and Honey was doing, they worked with them to get bags and started making their Adventure series that the sales of benefit Clean River Partners. This year, they put together a blend of Golden Russet, Grimes Golden, Keepsake, Dabinett, Arkansas Black, Chestnut, Goldrush, and a few others to create a dry cider that has a good balance of tannins and tropical fruitiness. They used their wild yeast, unfiltered, unpasteurized, no added sugar method and ended up with a cider that came in at 8% alcohol.