The "I'm Pouring This Into A Red Solo Cup" Bubbles: DIBON BRUT CAVA // $9.99
Going low-key fancy on New Year's Eve? Planning on doing sparkling cocktails and don't want to waste good Champagne? Spent all your cash on Christmas? Getting a head-start on your New Year's resolution to save money? Dibon Brut Cava is your sparkler of choice for the end of 2017! Deliciously ripe fruit notes are balanced out by a crisp, clean, dry finish on this no-nonsense bubbly from Spain.
The "My Boss Is Joining Us for New Year's But I Haven't Gotten A Raise Yet" Bubbles: DOMAINE J. LAURENS "LES GRAIMENOUS" BRUT CREMANT // $17.99
You know that pay bump is coming, but it's not quite here yet—and you still want to impress your higher-ups. No need to splurge on the top shelf! There are a ton of great options in the sub-$30 category, especially this tasty little number from southern France's Limoux region. A delicious blend of Chardonnay, Chenin Blanc, Mauzac and just a touch of Pinot Noir, this tête de cuvee from J. Laurens is everything you need to present class and elegance at an affordable price.
The "Jacob Frey (or Melvin Carter) Just Invited Me To His NYE Party" Bubbles: BILLECART-SALMON CHAMPAGNE BRUT RESERVE // $49.99
Time to bring something classy and well-met, but still no need to take out a loan for this pedigreed and ultra-tasty Champagne. This is the bottle Billecart-Salmon hangs their hat on: employing all three grapes used in Champagne (Pinot Noir, Pinot Meunier and Chardonnay), it has a beautiful richness of flavor that shows off ripe notes of pear, apple and blackberry and finishes on a finessed, elongated finish. You'll be "one of the crew" without drawing too much attention to yourself.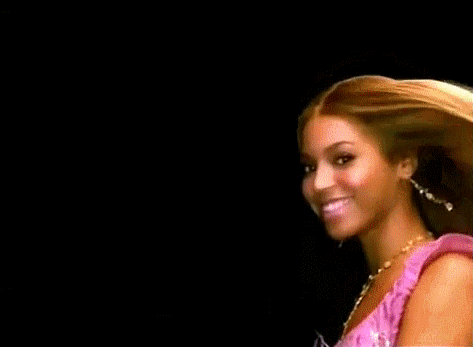 The "This Is My One Chance To Make Beyoncé Remember Me" Bubbles: PIERRE GIMONNET SPECIAL CLUB CHAMPAGNE 2010 // $99.99
Pull out all the stops. This is no time to skimp—you need something guaranteed to leave a lasting impression. Pierre Gimonnet's "Special Club" is 100% Chardonnay and 1000% delicious. Founded in 1971 by 12 of the oldest families of the Champagne region, Special Club Champagnes are only made in the most exceptional vintages and are subject to two blind tasting panels' approval in order to carry the "Special Club" label and use the Club's exclusive bottle. It's smooth, suave, and dashing—just like you're going to be when Beyoncé asks who brought the Gimonnet.
The "Vikes are gonna whoop the Bears on NYE" Beer: DREKKER PEOPLE EATER BLUEBERRY BASIL SOUR // $12.99/4pk
A beer that hails from Fargo that speaks Minnesotan. People Eater is a kettle sour plumped up with a preposterous amount of blueberry puree and conditioned on a pinch of Thai basil. Great sweet and sour balance with a soft herbal note.
The "World is Ending in 2018 and I'm Burning Out Like a Fireball at NYE" Beer: UNIBROUE LA FIN DU MONDE TRIPEL // $9.49/4pk
La Fin is a staff and customer favorite. Floral aromas with notes of luxurious spices, honey, and yeasty fresh baked bread. Deceptively easy to drink, La Fin masks a high alcohol content with a fruity yet dry, hoppy palate. The perfect beer to forget your woes and turn it up at the party!
The "Reminiscing On Years Past and Looking to Years Ahead" Beer: LIFT BRIDGE COMMANDER VINTAGES 2012, 2013, 2016, 2017 // $16.99
The benchmark for Minnesota-made Barleywines. Brewed with sweet cardamom and orange peel and aged in bourbon barrels, Commander is a malt-bomb perfect for subzero nights. Cuddle up with this beer if you're avoiding the chaos and kickin' it with those close to you on NYE. Beware, it packs a mighty wallop!
The "Hard Charging, Partying Haze Craze Bro NYE" Beer: LUPULIN HOOEY IPA // $13.99/4pk
How hazy is it brah? What hops do they use? What's the Untappd score? Ask no more, it's a bunch of Hooey anyway! Most of you know that Lupulin is at the forefront of the MN haze scene. Hooey is brewed with the juiciest, most aromatic hop selection and always brought to you fresh! Grab a four pack and go to town.
The "Plays Well With Bubbles" Liqueur: St Germain Elderflower // $29.99 750ml/$19.99 375ml
Hey everyone, let's not forget how awesome and classic St. Germain really is. Filled with flavors of ripe apricot and pear to balance out the slightly sweet elderflower, St. Germain is the perfect pairing with some inexpensive dry bubbles. Try it 3:1 with Dibon Cava (Cava-heavy of course) or as a simple syrup with rye whiskey in an Old Fashioned on New years Eve.
The "Sophisticated Drinker Going To Bed At 12:15" Scotch: Balvenie 14 Year Caribbean Cask // $64.99
Having a quiet, stay-at-home celebration? Treat yourself to a bottle of Balvenie Caribbean Cask. A France 44 favorite! Finished in West Indian Rum Barrels, Caribbean Cask is rich yet delicate; filled with flavors of vanilla, toffee, honey, ripe plantains and peaches. Round, creamy, and soft, this delicatessen single malt will be sure to ring in the new year right.
The "Hey Man, Can I Try Some Of That" Whiskies: Evan Williams Single Barrel Bourbon // $23.99
Monkey Shoulder Blended Malt Scotch // $27.99
Going to a big party and trying to bring relatively inexpensive yet awesome whiskey? Look no further than Evan Williams Single Barrel Bourbon. Hand dated on the back for when it went into barrel and went into bottle, this eight year bourbon is filled with orange rind, creamy hazelnut, vanilla, and caramel, for only 24 bucks. More of a scotch drinker? Try out Monkey Shoulder, a blend of three classic distilleries: Balvenie, Glenfiddich, and Kinivie. A Classic Speyside filled with honey, crisp apple, and vanilla, for half the price at $27.99. You can share these with confidence without breaking the bank.
The "Keeping The Party Going On New Year's Day" Spirit: Café Frieda // $27.99
Have New Years Day off? Looking to party? Let's be honest, are you a little hung over maybe? Start your morning (or afternoon) off with some Café Frieda. Made by Du Nord Craft Spirits in the Seward neighborhood of Minneapolis, Café Frieda is a delicious coffee liqueur made with Local Peace Coffee. Not too sweet and not too bitter, Café Frieda has the right balance a classic coffee liqueur should. Stick it in your coffee, drink it neat, or put it in a White Russian while you watch the Big Lebowski all day. Your choice.