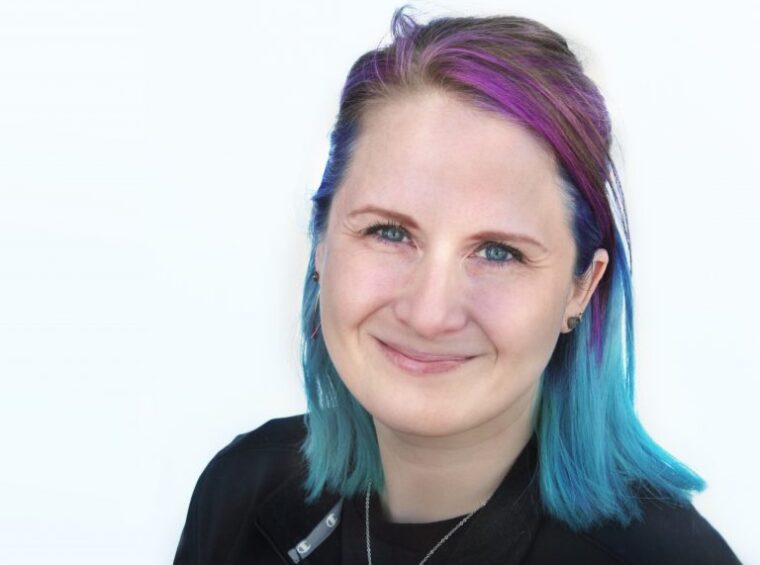 by Tashi Johns | Welcome to my next installment of drinking with intention!  You might have seen my first blog post, "Drinking Sustainably" written for Earth Day this year. During my research I was inspired to do a part two where I feature distilleries giving back to their communities.  Who doesn't love a delicious drink that helps put some good back into the world?
THE INSPIRATION…
During my quest to find eco-conscious distilleries I read about Du Nord, located here in Minneapolis, and knew I had to write another blog piece that would feature them and highlight all they've accomplished within the last year alone. 
On Monday, May 25th George Floyd was murdered by a police officer which created city wide unrest.  The following Friday, the riots that also erupted reached the Du Nord warehouse and it was burned down.  The owners, Chris and Chanelle Montana, saw how much their community was hurting and decided to turn this set back into a way to support their community.  They started by creating a GoFundMe page to raise money "as a way to support small and under-represented business owners, whose physical stores or offices were damaged as a direct result of the civil uprising and were under-insured, or lacked critical funding to get them back into business again."  This funding helped rebuild the  Du Nord warehouse and supported businesses across the Twin Cities.  By June they had created the Du Nord Foundation and were able to distribute these emergency funds to 76 businesses in a total of $496,751 to rebuild and revitalize.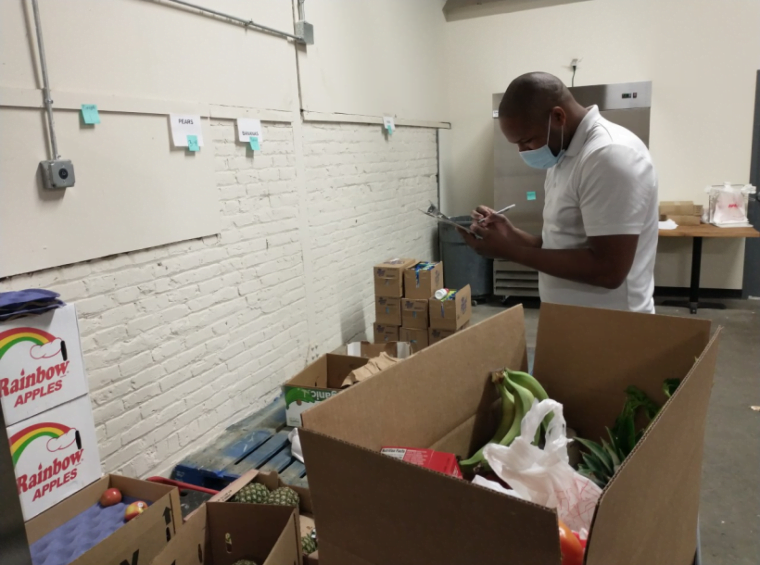 I was able to chat with Chris and he told me about the strides he has taken as a business owner to help instill change in the industry.  Du Nord is the first black owned micro distillery, and if you check out their team page you will see a wide variety of diversity on their staff – something not often seen at distilleries.  Chris said that the murder of George Floyd really made him think about what Du Nord was doing.  It was a wake up call to do more and to ask how big they can go, which is how the Du Nord Foundation came to fruition.
Two days after their warehouse burned down, Chris was assisting a pop up food pantry by lending them some space in the distillery (see title photo) to store the donated items because it was about to rain.  As they were moving in, neighbors stopped by to donate and volunteer, and a line of community members needing supplies formed down the block.  Overnight the Du Nord Community Market was up and running by the power of dedicated volunteers.  It ran every day for two weeks (until they had to close for building cleanup and renovation), and in those two weeks they utilized 300 volunteers and helped 400 families each week.  They were recently able to re-open their community market and are now taking orders online with curbside pickup.
Chris has spent a lot of time thinking about how to use his place as a business owner to help create an equitable distribution of wealth to build generational wealth, and says that owning a business is the best way to do that.  So the "BIPOC Wealth Development & Incubator Project" was born. This is a way for Du Nord spirits to funnel profits into the Du Nord Foundation nonprofit to create a hub to grow BIPOC small businesses trying to come up in the food and beverage industry.  These businesses will be given space, access to a commercial kitchen, and be able to sell their products and build their brand right out of the distillery.  They won't have to pay rent, so they can take the time they need to perfect their products and build their brand.  If they choose to pay rent it will be on a sliding scale and that money will go directly back into the program.  There will be no time limit on how long these businesses can use the space either.  Du Nord is in the works to purchase properties to launch the incubator project, including an expansion into north Minneapolis which will also house a second location for their Community Market.  You can read all about this venture here.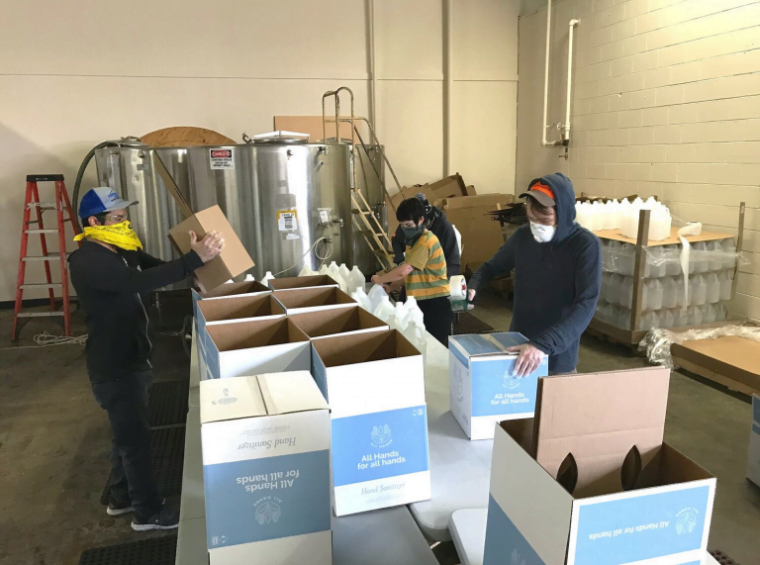 One last thing I would like to share about the amazing work Chris and his team have accomplished is their production of hand sanitizer.  In the beginning of the pandemic when we were experiencing a shortage of hand sanitizer Du Nord decided to start producing it.  They originally were giving it away, but order requests started coming in so they were able to sell it at a reasonable cost and bring people back to work and give them hazard pay to make it.  This benefited both Du Nord and the community at large, and you can still order hand sanitizer on their website!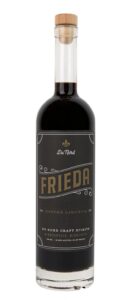 You really can't beat a local distillery doing good across the twin cities.  I highly recommend checking out their website, giving their cocktail room a visit once it opens again, and maybe even volunteering with the Community Market!  We are happy to carry Du Nord products and hope you will give them a try next time you visit our store.
You can find Du Nord in our vodka, gin, whiskey, and liqueur isles. I highly recommend trying their L'Etoile Vodka and Cafe Frieda Coffee Liqueur.
SUPPORTING LOCAL HOCKEY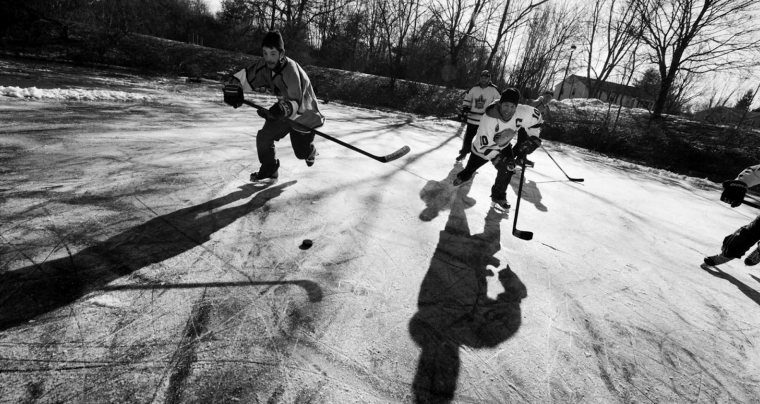 Northland Spirits was co-founded by Mark Parrish with some friends to create a company that gives back to their community.  Mark comes from the hockey world, even playing on the 2006 US Olympic team.  So naturally, 5% of all sales go to support local Minnesota community hockey programs.  Their vodka is organic (they're working on the certification but it's made with organic corn) and made with all local ingredients, keeping the entire process in Minnesota and then giving back to keep our tradition of hockey thriving!
They only make vodka right now so our recommendation is an obvious one, The Spirit of Hockey.
GIVING BACK IN NYC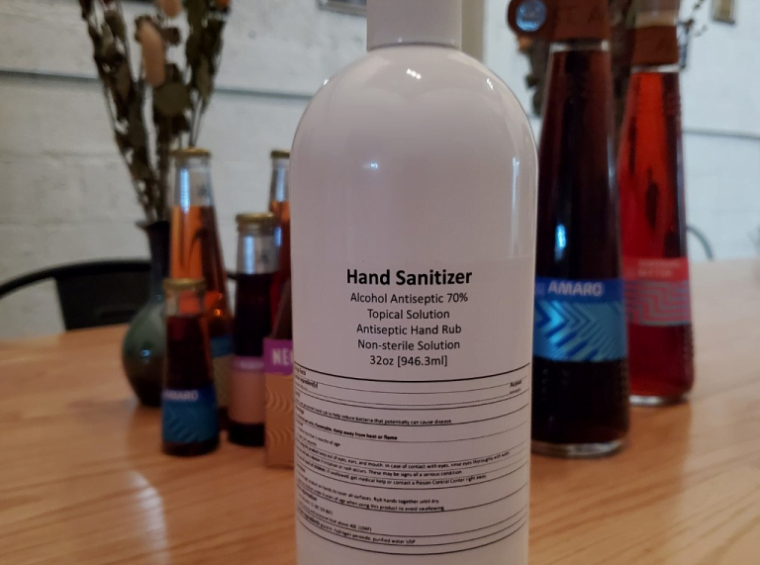 Last year when the pandemic began, St. Agrestis stepped up to help provide hand sanitizer when there was a severe shortage nationwide.  They donated hundreds of gallons to folks like the NYPD, FDNY, hospitals, and Black Lives Matter organizers "to ensure that those protesting and marching for change were protected".  They also recently joined a mentorship program which focuses on giving people of color foundational experience in the liquor industry, focusing on management and ownership.
Another cool thing St. Agrestis has done, to connect back to my drinking sustainably blog, is create large format products to cut back on packaging waste.  The St. Agrestis Spritz is sold in kegs, which are lightweight and recyclable.  If the equivalent amount of glass bottles were used to make the cocktail traditionally, about 36 lbs of glass would be used.  This switch has resulted in a waste reduction of 92%!  Since inception they have decreased the weight of recycling by over 15,000 lbs!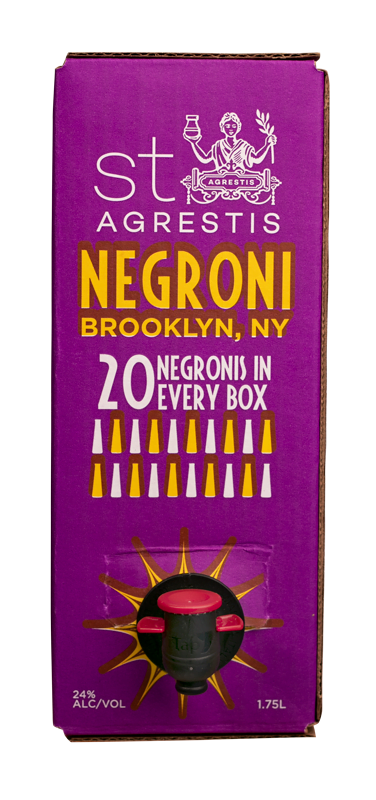 St. Agrestis also donates to local school organizations and community groups as a way to give back and stay connected to their city.
You've probably tried the St. Agrestis Amaro and Inferno Bitter, so we recommend trying one of their new "bag in a box" cocktails!  We have all three: Negroni, Black Manhattan, and Boulevardier.