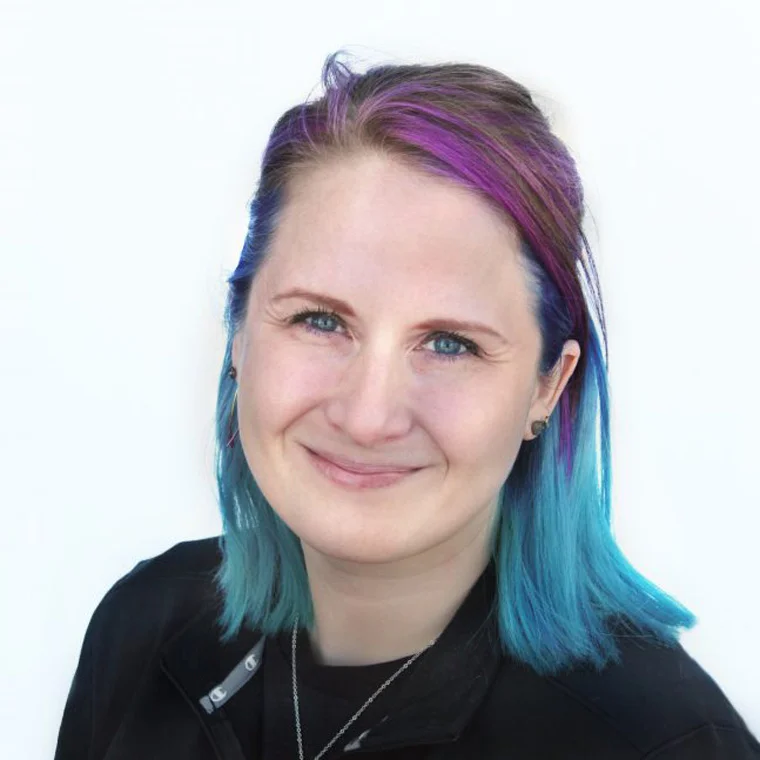 by Tashi Johns
On this installment of "Drinking with Intention" we will explore our liquor aisles to find distilleries and businesses that are minority owned, or that have master distillers that fit the bill.  I decided to dive into all the amazing things that our local businesses are accomplishing first and then will take you through our liquor aisles to feature even more distilleries leading the way in creating diversity within the liquor industry. The fight for equality is a long one, and hopefully one day we won't need to write blog features about minority owned and operated businesses.  They will be so common it will be normalized and not anything to note anymore. I hope we see this someday soon!  In the meantime, here are some amazing companies to check out next time you visit us.
---
MINNESOTA HELPING TO PAVE THE WAY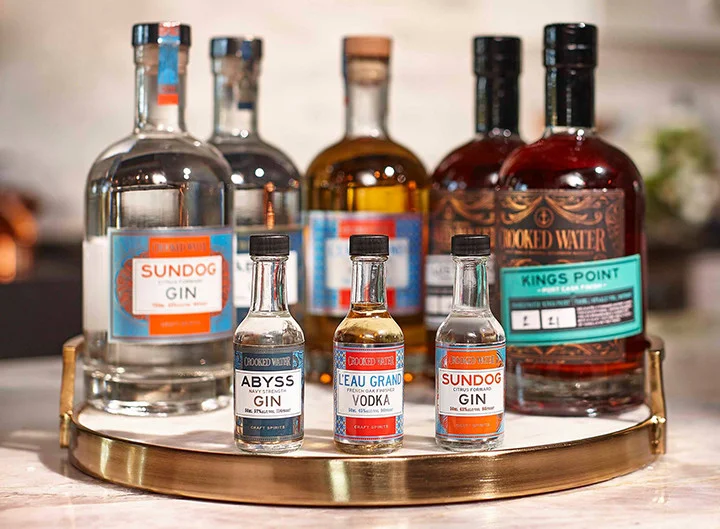 Crooked Water – Minneapolis, MN | Heather Manley started Crooked Water in 2013, when there was only one distillery operating in Minnesota, after tasting a small batch spirit that really spoke to her.  This inspired her to make spirits that are approachable but with complex flavors.  She interviewed about a dozen distilleries from Wisconsin to the Dakotas and made a connection with Nick, the owner of Yahara Bay Distillery in Madison, WI and the rest is history!  With Heather's background in food (she even owns her own seasoning company) and Nick's distillery experience, Crooked Water was born.  Inspired by her favorite cask finished scotches, her first product was bourbon aged in sherry and port barrels which sold out immediately.  She then went on to create a gin and a vodka, and now has 13 products on the shelves.  Without investors to answer to, Heather is able to create products she wants to drink: high proof but approachable, high quality, and that honors her vision.  Heather also auctions off dinner parties at her house multiple times a year to raise funds for local nonprofits with missions of all kinds, raising over $100k to date.  She cooks everything herself and features Crooked Water cocktails and tastings!
I asked Heather how being a woman in the liquor industry has impacted her and she said it's been an awesome experience and that being a woman helps her stand out.  She went on to add that it's much more challenging to be a small craft business trying to find distribution partners and get her products out there.  She has done a great job though, with Crooked Water available in seven states!  Heather also informed me that everything Crooked Water needs is done in house, which is incredibly beneficial to it's growth.  So far she hasn't kept any profits and has reinvested everything back into her business.  Her partner Rhett creates the artwork (and has even won some awards for it), and with Heather concocting unique flavor profiles there's not much more you need to stand out on the shelves.  It all speaks for itself.
You can find Crooked Water in our bourbon, whiskey, ready to drink cocktails, vodka, gin, and liqueur isles.  We recommend trying their Manley's Old Fashioned.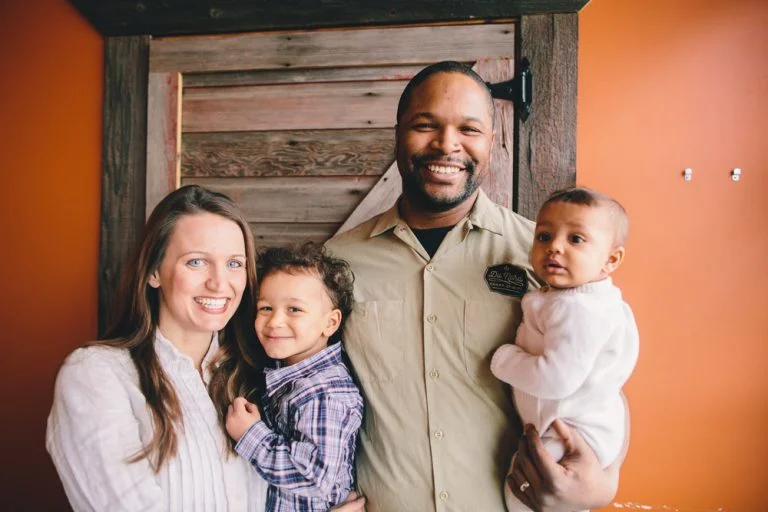 Du Nord – Minneapolis, MN | Yeah, okay, I'm obsessed with Du Nord and I'm not trying to hide it!  I've already featured the amazing things Chris Montana is doing in Drinking With A Purpose (part one), but I could not write about minority owned distilleries without giving them another shout out, especially considering Du Nord was the first black owned distillery in the US!  They also have a diverse cohort, including Maria K. who helps Chris lead their distillation team.
You can find Du Nord in our vodka, gin, whiskey, and liqueur isles. I (still) highly recommend trying their L'Etoile Vodka and Cafe Frieda Coffee Liqueur.
Lovejoy's – Saint Paul, MN | Charles Lovejoy was bartending at the Happy Gnome in Saint Paul when he started running their bloody mary bar and making the mix from scratch.  Without telling patrons he had made it, he asked for feedback and was able to tweak his recipe to perfection and Lovejoy's was born.  After bottling some of his mix for a gift basket auction to raise money for his mother's nonprofit, he joined forces with his sister to create a business to sell it to a broader audience.  $2 of every bottle sold was donated to Family Place until it unfortunately had to close a couple of years ago.  Since then, Charles has partnered with other nonprofits helping homeless youth in the twin cities and now donates to Face to Face, Truth Center, and Connections to Independence.  I asked Charles how his hot sauce came to be, and he said he was never much of a hot sauce person but he had a regular that always complained his bloody mix was never hot enough so he decided he would make one to "burn his face off", which was a huge hit!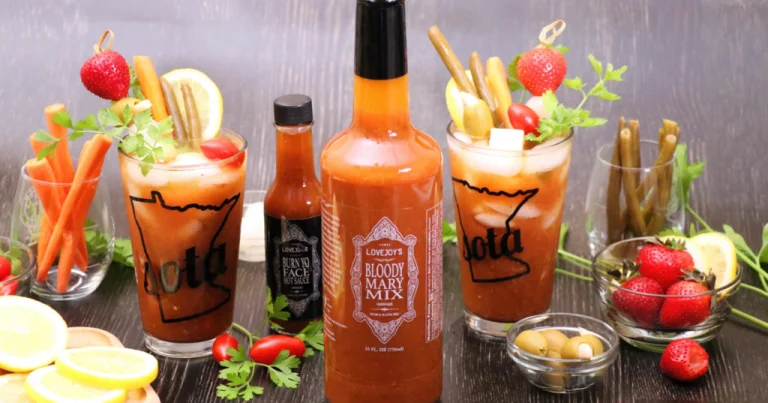 When asked to speak on being a black business owner, Charles said since he's always been a black man he's not sure how else any of this could have played out.  Every small business has its ups and downs but he has found an incredible community of entrepreneurs, artists, and people willing to help within the twin cities.  And of course, having representation matters.  He said that if anyone has ideas to start their own business that they should just go for it, and that they will find plenty of support here.
You can find Lovejoy's in our mixer section.  They currently have the original bloody mix, a Thai basil mix, and hot sauce.  I recommend trying them all!  But especially the hot sauce if you're looking for good flavor with deep heat.  (It's my favorite, I put it on everything!  It's also unofficially an amazing hangover cure, but you didn't hear that from me.)
Vikre – Duluth, MN | Emily Vikre and her husband Joel felt the tug to return to Duluth after living on the East Coast but were unsure how they were going to make that happen.  Her parents had attended a spirits tasting and told them all you really need to make a quality spirit is good water and good grain, and their idea to move home and start a distillery to do just that was born.  They spent some time in Boston to learn more about the process, and six months later they were in Duluth making their new found dream a reality.  Emily has a background in cooking and wine and got to work developing the recipes for their first product, gin.  She felt that gin was the best way to represent the Northern Minnesota theme of the lake and forests.  She develops the flavor profiles and recipes for all their products, and works with their lead distiller Erin Otis to test small batches and perfect the product before it hits the shelves.  They use local rye and botanicals, most of which come from Food Farm, where they are also able to forage for the sumac and spruce tips for their gin!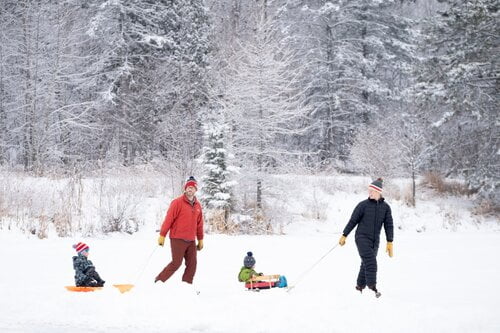 Emily hasn't noticed any barriers to being a woman in the liquor industry, but she has been intentional about building an inclusive production team where people feel comfortable.  And that makes a difference!  Vikre also partners with various organizations for fundraising endeavors.  Part of the proceeds from cocktails and cocktail kits sold in their tasting room go to charity, their current partner being Friends of the Boundary Waters to fundraise for their education and community outreach programs to make the Boundary Waters accessible to more communities.
You can find Vikre in our whiskey, vodka, aquavit, gin, liqueur, and ready to drink sections.  We recommend trying their Juniper Gin.
STILL THIRSTY?  DON'T WORRY, THERE'S MORE!
---
BOURBON AND WHISKEY
Brough Brothers – Louisville, KY | Brough Brothers is the first black owned bourbon distillery in Kentucky!  Founded by Victor, Bryson, and Chris Yarbrough; the three brothers came together to create real change in the neighborhood they grew up in and within the liquor industry.  They chose to build their distillery in their old neighborhood in Louisville to help with revitalization and to bring jobs to their community.  Bryson is also their master distiller, and the first black master distiller in Kentucky!  These brothers have certainly made a name for themselves already, and we're excited to see where their endeavors will go next.
As a brand new distillery they only have one bourbon on the market right now, aptly named Brough Brothers.
Uncle Nearest – Nashville, TN  | The Uncle Nearest co-founder, CEO, and historian Fawn Weaver decided it was time to share the story of Nathan "Nearest" Green, the first ever black master distiller who taught Jack Daniels how to distill.  Once the Jack Daniels company finally acknowledged Green's contribution to the spirit industry back in 2016, it was go time.  She partnered with Green's great great granddaughter, Victoria Butler, who had just retired from the Department of Justice but came out of retirement to learn how to distill and became the first black female whiskey master blender.  With an all female leadership team to boot, Uncle Nearest is making headlines in the whiskey world.
We currently carry their 1856 Premium Aged Whiskey.
SCOTCH
Benriach, The GlenDronach, and Glenglassaugh – Scotland | Dr. Rachel Barrie is the master blender for all three distilleries, and is known as Scotland's First Lady of Whisky.  She is also one of the few female master blenders in the world, and the first female to be inducted into Whisky Magazine's prestigious "Hall of Fame".  Her background in chemistry and love for whiskey has made her an incredible asset to the scotch world.
We recommend trying The GlenDronach 12 Year scotch.
TEQUILA
21 Seeds – San Francisco, CA | Kat Hantas wanted to turn tequila into something smooth, refreshing, and as approachable to drink as a glass of wine.  She started off by infusing tequila in mason jars in her kitchen, which she then started taking to parties and sharing with friends.  Her infusions were a huge hit so she partnered with her sister and best friend and they went to Mexico on the search for a tequila distillery and found one that was owned and predominantly staffed by women and 21 Seeds was born.  They even made it onto Oprah's Favorite Summer Things list of 2020!
We recommend trying their Cucumber Jalapeno tequila.
Herradura – Jalisco, Mexico Silver tequila | María Teresa Lara started her career at Herradura as their quality control supervisor, moved her way up to serve as their manager of research and development, and retired as their master distiller.  She was both the first woman to lead production and the first female master distiller at a tequila distillery.  She has since retired but certainly made history during her career, and has passed down her expertise to her apprentice Karinna Enriquez who is the current master taster.
We recommend their Silver Tequila.
Revel – Morelos, Mexico | Okay, technically Revel makes agave spirits but they live in our tequila isle as they should so here we are.  The founder and CEO of Revel, Micah McFarlane (who is originally from Minnesota!), wanted to create a spirit that combined the roasting techniques of mezcal with the steaming techniques of tequila to create this agave spirit which is 100% made in Morelos, Mexico from avila agave.  His vision is to share Morelos with the world, and create high end agave spirits for everyone to enjoy.  You should definitely keep tabs on this up and coming distillery.
We recommend the Revel Blanco.
RUM
Appleton Estate – Nassau Valley, Jamaica | Joy Spence is a legend in the industry because after sixteen years as chief chemist at Appleton she became their master blender, the first woman master blender in the industry!  She started out teaching chemistry but decided to get some experience in the field.  While working at a job that was boring her, she saw the distillery bustling across the street and applied.  They loved her so much they made the position of chief chemist for her and hired her two weeks later.  Joy has dedicated her life to the rum industry ever since!  The Jamaican government has given her two awards for her dedication to the industry.  She received the "Order of Distinction in the Rank of Officer" and was the first woman to receive the "National Medal of Science and Technology".
We recommend trying the Appleton Estate 12 Year.
NON-ALCOHOLIC
Ghia – Los Angeles, CA | Melanie Masarin decided that drinking wasn't for her anymore and while on a trip with friends started to think about how she could bring something fun and elegant to the NA world.  Inspired by her childhood in the Meditteranian, and the aperitifs her grandmother would serve, she launched Ghia.  Ghia is "a spirits-free apéritif adapted for modern times" and can be enjoyed over the rocks or as a part of many NA cocktails you can find on their website.
You can find Ghia in our non-alcoholic section by the registers.  Not sure if you'll love it?  Don't worry, it comes in single serving cans too, so why not give it a shot?