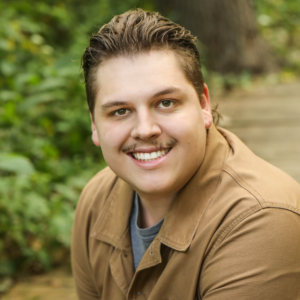 by Jake Rollin
Like it or not, the holiday season is upon us. With that comes colder weather, and with colder weather comes cold weather cocktails…the Hot Toddy, Irish Coffee, and maybe the most famous of them, the Manhattan. Obviously, vermouth plays a major role in a Manhattan, but the star of the show is whiskey, specifically rye whiskey.  
The word "whiskey" in America has become synonymous with bourbon, but what if I told you that America's whiskey poster child wasn't even the first whiskey we produced here? Let's go back to Pennsylvania in the year 1750. Rye was the major grain being grown due to its propensity for rapid growth in the Mid-Atlantic climate. Farmers and immigrants who had moved to the North American colonies were longing for the whiskey they were familiar with at home and attempted to recreate it using rye as the grain. The result was a whiskey with rich notes of spice, dark red fruits, and black tea. To this day, many American whiskies are produced with varying amounts of rye in the mash bill to add complexity and depth. 
These days, bourbon has stolen the spotlight for American whiskey, though without rye, there is no bourbon. But what's the difference between bourbon and rye? Much like bourbon must contain 51% corn in its mash bill, rye must contain at least 51% rye grain. Here at France 44, we often like to swap out bourbon for rye in cocktails, as the flavor profile of rye tends to be a bit more interesting and holds up better to strong cocktail ingredients, like citrus juice and liqueurs. Check out some of our favorite bottles below! 
With its mash bill of 51% rye, 35% corn, and 14% barley, Elijah Craig Straight Rye sits right on the lower boundary of what qualifies as a rye whiskey. What that means is that this is an ideal rye whiskey for the bourbon drinker who's looking to get into rye whiskey. It has much softer spice notes than rye whiskies with higher rye content, but still contains enough to create a complex, rich whiskey that would be great on its own or in cocktails. Try it in an Old Fashioned! 
Where the Elijah Craig is the bourbon drinkers rye, this is a rye drinkers rye. Stellum uses a 95% rye mash bill, which creates a much more spice forward whiskey. Expect notes of baking spices, spiced apples/pears, black pepper, and black tea. This rye is excellent on its own but also makes one of our favorite Manhattans. 
This rye is a blend of 4-, 6-, and 8-year-old rye whiskies and bottled at barrel strength. The result is a beautiful whiskey with notes of toffee and mint on the nose. As it opens, expect to smell more apples and cherries along with light baking spice notes. The palate is spiced fruit forward, with rich flavors of cinnamon apple and pear, followed by more nuanced flavors of nutmeg, black tea, and cardamom. The finish is long and warming, perfect for the cooler weather. If you enjoy drinking whiskey straight, you owe it to yourself to give this one a try.