Being a wine lover these days feels like being one of the early pioneers in "discovering" the Wild West of America. You get a taste of adventure and wildness, and then you spend the rest of your life trying to quench your now-insatiable appetite for whatever is new and undiscovered.
But eventually… you reach the coast. You run out of land to trek across and can't pat yourself on the back anymore for being the "first" to discover the latest mountain range or waterfalls (re: the hippest new orange wine, pét-nat, or "natty wine"). So what do you do? You turn around. You start looking in the nooks and crannies in what had already been found, but maybe glossed over in your race to experience all the crazy weird stuff first.
If you're in this boat (like many of us are—good thing it's a big boat), maybe you've found yourself awash on the shores of Bierzo. (It's inland Spain, I know. Just go with the metaphor.) You've never heard of it, although maybe you've skirted past it on your way to pour Txakoli out of porróns or drink natty wine in BarTHElona at Bar Brutal.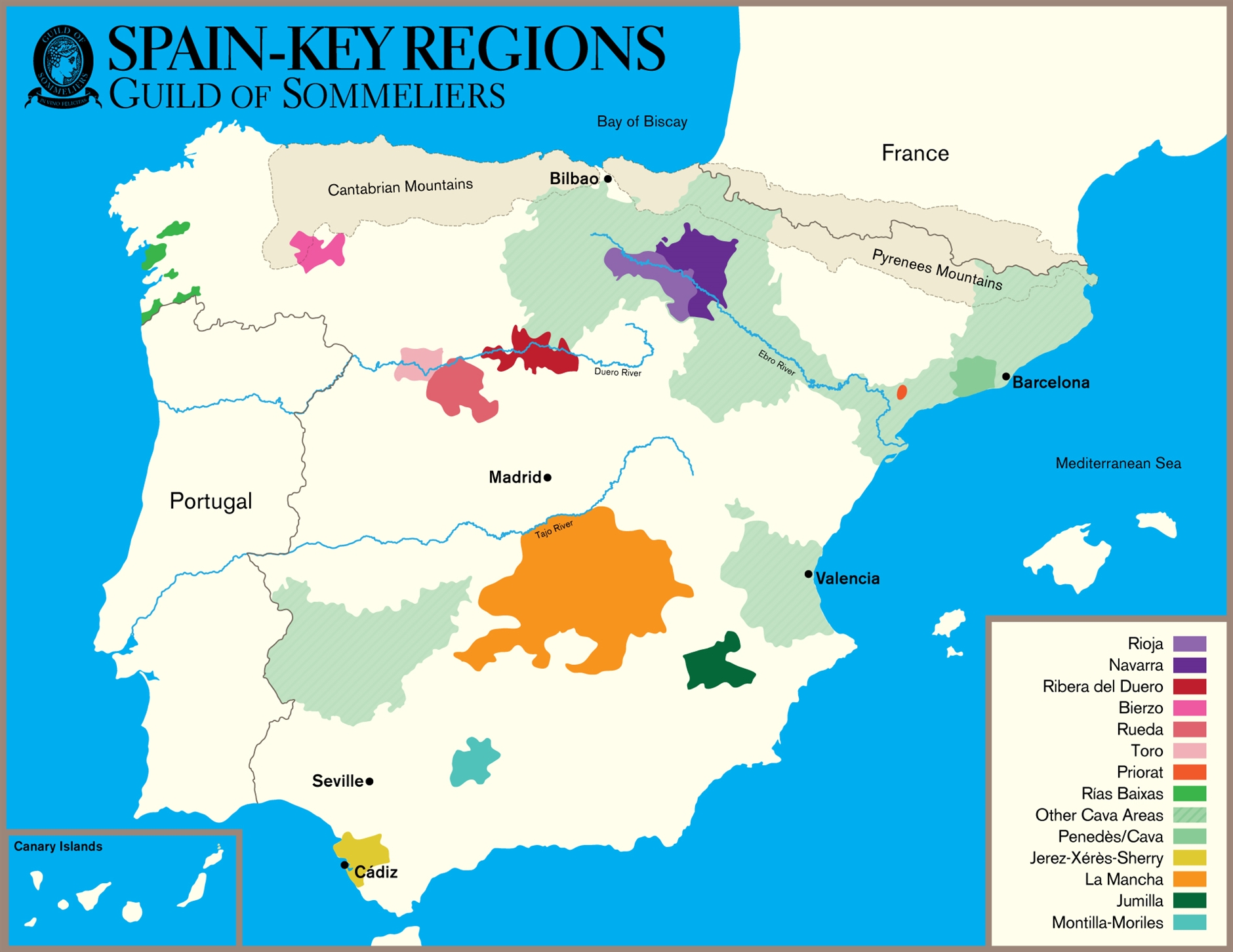 Bierzo: an unknown region with an unknown signature grape. Eric Asimov of the New York Times did his best back in 2006 to bring the world up to speed on the glories of Mencía, but to little avail. But in the only fashion we know how (as wine lovers and explorers in general), we've made the adage "what's old is new again" our steady mantra. In Bierzo, the "old" is old: 200 year old Mencía vines still exist, and young bucks like Jose Antonio Garcia still farm them. But you'll also find that the "new" is tired and boring: just like many winegrowing regions around the world in the 1980s and 90s, winemakers used to slather their poor Mencía wines in crazy amounts of new oak, making it taste like any other red wine from any other region… just with a heftier price tag (because new oak don't come cheap) and no market to sell it to.
José Antonio Garcia and his wife Julia come from old winemaking families in northern Spain. José Antonio grew up in Barcelona where he rubbed shoulders with the who's who of the fine dining and wine scene, before shrugging off the cosmopolitan lifestyle in favor of returning to his family roots. He went back to Bierzo to try to revitalize the historic vineyards that no one wanted, and now nearly a decade into his venture he's succeeded in stopping wine lovers in their tracks to come back and revisit this sleepy, remote little region sandwiched between Rías Baixas (Albariño-land) and the regal region of Rioja.
José Antonio's very first wine—and the wine he continues to hang his hat on today—was "Unculín" Tinto Mencía. Mencía is a friendly grape variety that has no problem translating the soil and climate it comes from. Akin to the character of Gamay (Beaujolais) or maybe a light-hearted French Syrah, Mencía generally gives off dark fruit notes, a gentle earthy spice, and a touch of savory meatiness tinged with smoke in the background. Approachable yet intriguing, Garcia has shied away from the massive new oak usage his predecessors were known for and instead has let his Tinto Mencía shine with youthful vibrancy and plump, ripe fruit that never gets exhausting. And when you're working with century-old vines, all gnarled and twisted from the hard work of survival through the decades, yeah—you should probably treat them with a healthy amount of respect and not cover the resulting wine up with any gaudy makeup.
The Garcias also insist on doing every single thing in their vineyards by hand, and when your plot is 22 hectares big (1 hectare is roughly 1 football field), that's no easy task. But because they do all the work in the vineyard, that means they don't have to do any work in the winery. The Unculín Tinto Mencía that's soon to be in your glass was made using 100% organically grown, hand-picked grapes that underwent spontaneous fermentation using native, indigenous yeasts. Crush the grapes, let all those little yeasts living in the vineyard eat up the sugars, and you get wine. Simple stuff, and no extra additions required!
Strange, maybe, that doing the least amount of "work" on your wine gives you the most complex and nuanced experiences. Strange also that this "undiscovered" region (that's been making wine for hundreds if not thousands of years) is just now beginning to get recognition—but only from those truly in the know, and from those who are willing to backtrack a few steps in order to discover what's been overlooked for far too long.
So now, you're in the know. Feel free to do a happy little backwards jig as you pour some Unculín Tinto Mencía in your glass.
I Want This Now: Great! It's on sale at France 44 for $18.99.
Pairing Advice: As a sort of cross (of character, not of actual grape varieties) between Gamay and Syrah, this flexible wine can take on anything from heavy snack plates (especially if they include some pates and blue cheeses) to burgers on the grill and braised ribs–perfect for the waning days of summer.