by Karina Roe
I'll be completely honest: this post is just an excuse to write about three wines I've run into recently that I love very much. I'm an extremely seasonal drinker (and I won't apologize for it), so my palate has been hankering for deeper, warmer flavors than what Elbling or Picpoul can promise me. And truly, these crisp autumn days are some of the best parts about living in Minnesota. These are the days we can drive with the heat on but the windows still rolled down. It's our last gasp of energy before the sludge and drear of winter sets in, and we need a wine that stands up to that level of energy while still warming our bones. So without further ado, here are three new red wines to explore. Drink them with a slight chill, don't over-analyze them, and enjoy this brief-but-perfect autumn season.

Zantho St. Laurent | Burgenland, Austria | $15.99 | One of the craziest wine regions I've ever come across is Austria's Burgenland, sitting on the edge of southeast Austria and flowing into Hungary. (Someday I'll do a semester-long wine course on this area, along with other "borderland" regions like the Jura, Alsace, and Catalunya-Roussillon.) The political and cultural history of this place is fascinating to me, and it doesn't hurt that the wines are right up my alley too.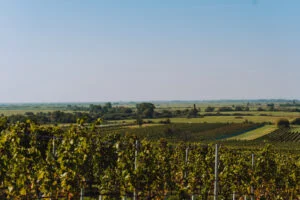 Anyways, the wine team happened upon this perfectly delicious, spot-on expression of St. Laurent from Zantho about a month ago. As soon as we tasted it, I started pre-writing this blog post—seriously! This not-so-distant relative of Pinot Noir is the epitome of fall comfort drinking: medium-bodied with good, dense, dark fruit; a healthy dose of earthy spice; and a dried-leaf crispness that makes you reach unconsciously for a heavy flannel jacket. It's made by superstar Austrian winemaker Josef Umathum (also the maker of your favorite Austrian rosé), who sources this fruit from around 50 regional farming families who organically farm and hand-harvest everything. And for well under $20, this is one autumn red you can't afford not to have around.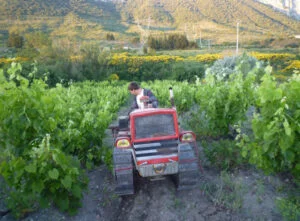 Mas Peyre 1ères Soifs Carignan | Côtes Catalanes, Roussillon, France | $19.99 | The family-run Mas Peyre estate is represented by one of our favorite new table wine importing partners, Haus Alpenz (their niche is usually oxidative and fortified wines). Our importer friends, who sell the Bourrel family's aged, oxidative wines, discovered their bistro-esque wine while having lunch at a little café near the family's estate. It was something that the family made just for local consumption, but they were too impressed to let it stay a secret from the rest of the world. With a little guidance from Haus Alpenz toward a brighter, more energetic expression of the wine, the Bourrels succeeded in making this lip-smacking wine that, while refreshing and comforting, still speaks of place and terroir–a true vin de soif ("thirsty wine," quite literally).

This organically-certified old-vine Carignan is made via semi-carbonic maceration—the same way a lot of Beaujolais is made. Slightly richer and profoundly more interesting than most entry-level Beaujolais, this is a wine that was made to be drunk around a crackling bonfire with good friends and maybe an out-of-tune acoustic guitar. As the label states, "Served lightly chilled (by the autumn air, of course), this is a festive, convivial wine that reflects the warmth and vitality of the people who make it. Raise a glass to the ties that bind family and friends."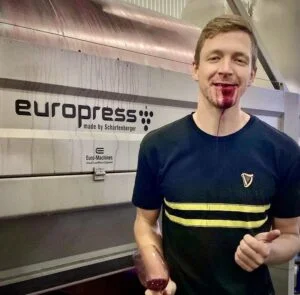 Mr. Brightside Gamay | Portico Hills Vineyard, Santa Barbara, California | $22.99 | Don't waste your time trying to look up a website from this teeny-tiny winery—we checked already, and it doesn't exist. Honestly, there's not much information out there at all about this delicious wine. All we know is that this winemaker (his name is allegedly Tim Fulnecky) used to make wine with Andrew Jones of Field Recordings. In fact, Tim started out as a lowly harvest hand for Andrew after he graduated from college. (In California, if you don't immediately have a big-kid job lined up for you after college, you go pick grapes. Or marijuana.) Together, Andrew and Tim made one of our favorite domestic Gamays—Hollyhock Lodge. Mr. Brightside (yes, like The Killers song) is Tim's personal project and is an homage to the wines he likes to drink best: crunchy, zesty, lively Gamay from Beaujolais in France.

The bottom line is this: the best way to learn more about this fresh, acid-driven, hint-of-green European throwback Gamay is to just drink it. And if you're really hankering after more info, Tim's phone number is on the back label.