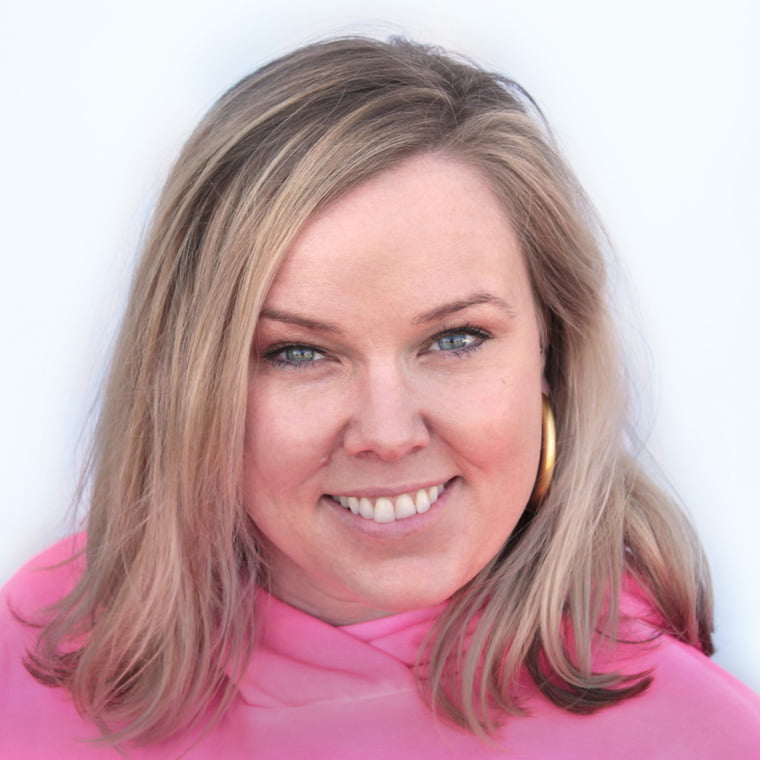 by Amy Waller
If we've ever met online or irl, there's a good chance I've chatted you up about German wine. Partially because I'm chatty, but mostly because I'm energized by the wines that are coming out of the country!
This month, I've harnessed that energy into German Wine Month here at France 44. This partnership between France 44 and Wines of Germany will highlight the dynamic wines, regions, and producers that make German wine so special. You'll see features online and throughout the store with food pairing suggestions and opportunities for tasting, all leading up to a German Riesling Party on Thursday, August 5th. So, what better way to mark the start of German Wine Month (and my first-ever France 44 blog post) than sharing my path to German wine and a few reasons why you should be drinking more of it. Prost!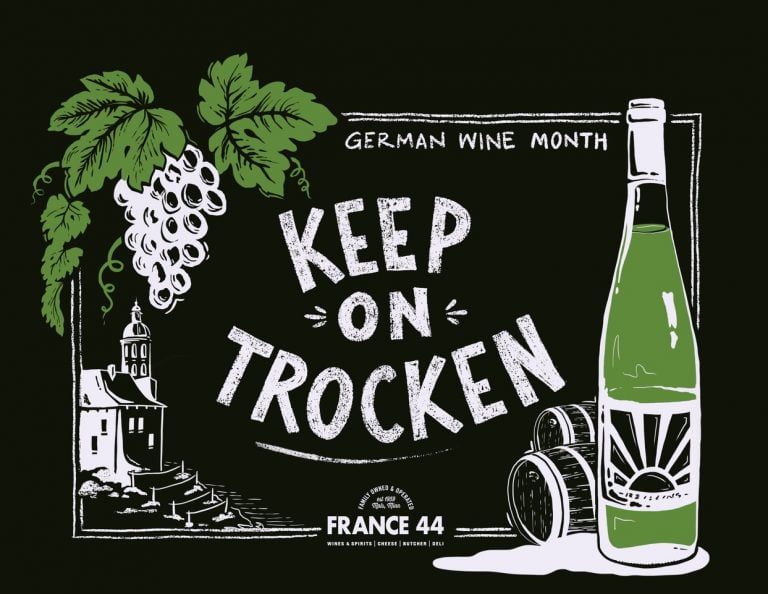 My German wine story began when I was hired at The Bachelor Farmer in 2016. Although I'd been working in restaurants for decades, I'd only just begun exploring the depths of the wine world. My past German wine experience was limited up until that time but my early days with the TBF (short for The Bachelor Farmer) wine list were thrilling. There were 20 or so different German selections and most were not Riesling. Yes, that's right, *not* Riesling. Grape varieties like Silvaner, Scheurebe, Dornfelder and Elbling lit up the menu and my curiosity. I spent a lot of time researching, learning, and tasting as much as I could in those early days. Fast forward to today: I'm an official Wines of Germany ambassador on a mission to teach as many people as possible about German wine!
So, what's the deal with Germany?
The wines of Germany are exciting, unexpected, and offer an opportunity for exploration. From the fun-to-pronounce and new-to-you grape varieties like Müller-Thurgau, Portugieser, Trollinger, and Schwartzriesling to the diverse 13(!!!) German grape-growing regions, German wine takes you on an adventure with every sip.
Of course, if you think of world-class Riesling when you think of the German wine, you're not wrong. It's the most planted grape variety in the country and for good reason. Germany's most noble grape is produced in a wide range of styles; from bone dry, to delicate and floral, to lusciously sweet, all German Rieslings are characterized by craft.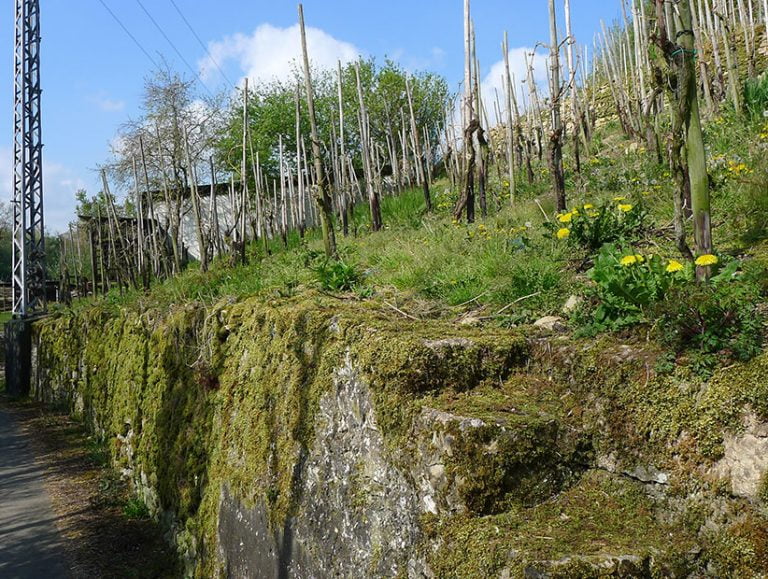 The possibilities are endless with German wine–especially when it comes to food pairing! An ideal complement to a vast array of cuisines, German wines are widely considered to be some of the most food compatible wines in the world. The sheer variety of Rieslings from sweet to dry options, light to full-bodied bottles and their remarkable balance between acidity and sugar make them strong pairing partners. The food combinations really become infinite once you bring Spätburgunder (aka German Pinot Noir) or their beloved Sekt (sparkling wine). So no matter what you're doing this summer –grilling fish, flipping hamburgers, or just solo sipping –I promise you we have just the German wine you need.
But don't just take my word for it, stop by and we'll help you find your next favorite German wine! I also hope to see you at the German Riesling Party on Thursday, August 5th to take a tasty deep dive into the Riesling universe. In the meantime, here are a few German faves of my own you can pick up in the shop.
Hild Elbling Sekt Brut NV | $19.99 | Mosel, Germany | Even though this bubbly is German, the region it comes from (the Upper Mosel) has more in common with Champagne and Sancerre than the rest of Germany. These vineyards have swaths of limestone, which contributes to the bright, zingy acidity that is the hallmark of this wine. It has just enough ripe pear and apple flavors to provide delicious balance and a crisp, clean finish. A beautiful pairing for shellfish, alpine-style cheese, summer nights and your patio.
Seehof Rosé of Pinot Noir 2020 | $21.99 | Rheinhessen, Germany | This cool climate Pinot Noir Rosé is grown organically in the Rheinhessen on limestone soils (arguably the best soils for so many wines. See above!) The wine is bone dry with tart, fresh red fruits, floral aromatics, and wet stone. Pairs with sushi, grilled salmon, summer salads, and an afternoon on the boat.
J.B. Becker Wallufer Walkenberg Riesling Kabinett Trocken 2015 | $34.99 | Rheingau, Germany | The legendary Hans Josef Becker has been producing dry German Riesling in the Rheingau region for over 50 years. His organic 11-hectare estate has been cranking out some of the finest, most intensely focused, dry Rieslings in all of Germany. This wine is nervy with racing acidity, tart green apple, wet stones, and lemon zest. IF you like Muscadet or Chablis, you will love this wine. Pairs with oysters and other shellfish for the perfect aperitif on a hot summer day.