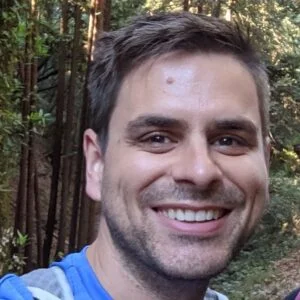 by Ryan Kielbasa
It's been 6 months since I started on the wine team here at France 44 and if we haven't gotten the chance to meet yet – Hey, I'm Ryan. I started at France 44 in July after a career managing recycling programs for corporations and universities. After years of working with empty bottles, it feels great to work with full ones!For my first blog post, I am stoked to share my excitement over one of the most thrilling wines I've had in a while. But before I do, I have to disclose something about the wine: it's a Riesling. If that gives you pause, then this post is for you.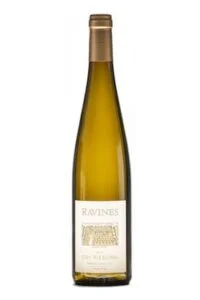 Riesling's reputation has been done dirty over the years, with no shortage of low-quality, high-sugar, mass-produced iterations filling the market. For the longest time I only knew of Riesling as a cheap, sickly sweet wine available at any grocery store or gas station (I'm from Michigan where they sell wine in gas stations, crazy right?).In truth, Riesling is a grape with an unmatched ability to produce beguiling and high-quality wines that can be bone-dry, dessert-sweet, or anything in between. Known for its refreshingly high acidity and endlessly complex aromas, a good Riesling is a wine you can absolutely lose yourself in.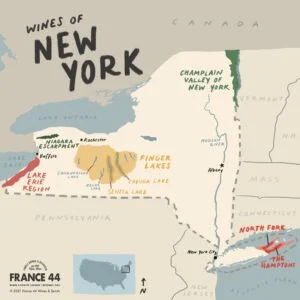 Hailing from the Finger Lakes region of New York,
Ravines Wine Cellars' Dry Riesling
is a perfect example. If you want to know what an outstanding dry Riesling tastes like – this is your bottle. With only 2.25 grams of sugar in the entire bottle this zingy little number has no perceptible sweetness. Instead, sipping on this fills my head with thoughts of lime leaf, pear, hazelnut, river rocks, and the air after a summer rain. One of the best parts about this wine? It's an absolute steal for a wine of this quality. At less than $20, it's an easy way to erase any bad memories of Rieslings past.Need another bonus? Because this wine is so shout-from-the-rooftops outstanding, we've gotten together with our friends at the France 44 Cheese Shop to find its perfect pairing. Our pick – An equally stunning and aromatic Alpine cow's milk cheese called Appenzeller. Try a slice of this cheese with a glass of Ravines and get ready to say goodbye to any lingering skepticism you may have about Riesling.And if you end up loving the Dry Riesling, explore the other Ravines wines we have in stock–the
Pinot Noir
($29.99) and the
Maximilien Red
($29.99)!