by Sam
The dividing line between red and white wine has never been blurrier. Wine color, once relegated to a strict binary that only had space for a fruity rosé as an interloper, has been revealed as a spectrum; red, white and pink have given way to the oscillating splendor of maroon, orange, mauve, cherry, rust, gold, yellow, peach, and just about any other word found on the long line between pale lemon and deep purple (to borrow the official WSET terminology for wine color).
While winemakers' color fastidiousness has faded, consumer preferences for consumption remain mostly unchanged. Our whites (and oranges, and pinks) still tend to be served colder than our reds. There's mostly good science behind this; chilling a wine accentuates acidity, increasing our sense of refreshment. And, for a very long time, the wines that were considered "refreshing" were almost exclusively white and pink.
Grab one of these neither-red-nor-white wines off the shelf, though, and you'll quickly be surprised at just how serious some can be. In some amber wines from Georgia, the tannins are almost as pronounced as a bottle of Cabernet. Technically, this is a white wine made from white grapes–but the science of "refreshment" falls a bit flat; this is a wine for savoring, not for chugging poolside.
All of this is to say that, as our rigid boxes around wine color become more and more permeable, so too should our preferences on wine temperature. Our whites could be served warmer, and our reds could certainly be colder.
So, what makes a red wine fall into this "chillable" category? Stick to a few standards:
The chillable red is low in tannin, high in acid, and medium in alcohol. It can be foreign or domestic, still or sparkling, cheap or expensive, pale or deep in color. It is always, however, very very refreshing. Here, like in white wines, the main textural components being balanced against each other are acid and alcohol, while tannins play a distant third. 
Curious to try one? Here are a few of our favorites:

The wine equivalent of a humble-brag, J Lohr has quietly been making this Valdiguié since 1976, and has never had the price go above $15. Historically known as "California Gamay" before the grape was correctly identified, this is a light, can't-put-the-glass-down Beaujolais-style red that is loaded with bright cherry and raspberry fruit.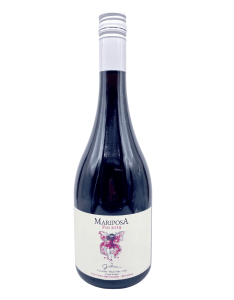 País has a storied history; it is one of the oldest cultivated grapes in the Western Hemisphere, and was said to be the grape that Spanish missionaries planted, hence being known in California as the "mission" grape. This expression from Chile is all strawberry fruit, bursting with juicy acidity and near-impossible to put down.