There is a whole world inside your wine glass. Before the glass of wine finds its way into your hands, dozens of decisions are made, each impacting the environment in some way.  
Catchwords like "organic," "biodynamic," and "natural" have made their way into everyday conversations around wine, but rarely do we dig into what those words mean. Here is a quick breakdown:  
Organic Wine: Organic grapes must be grown without pesticides, chemical fertilizers, or herbicides. To be labeled "organic," a vineyard must obtain an official certification from their local government.  
Biodynamic Wine: Biodynamic growing is not only about the lack of chemical pest deterrents but is also about the process by which grapes are grown. Biodynamics uses principles of permaculture (closed loop system in which a farm can supply all its own needs) to run the farm as a single organism. Biodynamic farming is rooted in a spiritual and ethical practice, in which the cycle of the moon dictates the daily work on the farm. The practice categorizes workdays into four groups: root days, flower days, fruit days, and leaf days, each with certain tasks including pruning, harvesting, etc.  
Natural Wine: Natural wine is not as defined in its scope but is wine produced with no chemical intervention. This means that the fermentation process follows a natural course, without the use of chemicals, sulfur, or cultured yeast.  
Conscientious farmers consider what kind of footprint they are leaving on the land. Do they choose to use pesticides or fertilizers that will strip the soil of its natural nutrients and ability to revitalize itself, but will lead to a larger yield on their product? How will they fight against insects and critters that threaten to ruin their vineyards? Will they decide to add yeast to standardize the fermentation process in the winery? What will their mode of packaging and transportation be? Each of these decisions affect the sustainability of the land. 
This Earth Day, we invite you to explore the wide range of sustainable, organic, biodynamic, and natural wines featured at France 44. Our "green" wines are available in every section of the store—from California to Italy and every region between. Each "green" wine features a tag stating its certification and certifying body. 
And even beyond those cheery green tags, there are dozens of wineries that practice good farming and winemaking techniques, but do not choose to go through the official process of becoming certified. Ask our staff about what their favorites are and get to know a new producer that has a positive impact on the environment. 
In the meantime, here are a few of our favorite organic and biodynamic wines at the moment: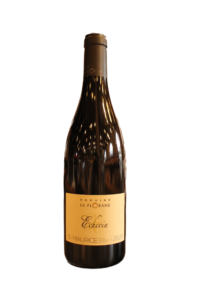 Domaine La Florane "Echevin" Cotes du Rhone, France  
Biodynamic $24.99  
A deep ruby color and peppery concentrated flavors in a delightfully rounded style. Bursting with fruit and full-bodied, yet fresh on the finish.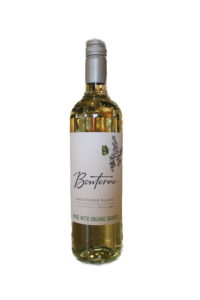 Bonterra Sauvignon Blanc, California 
Organic $14.99 
Intense aromas of grapefruit, citrus, kiwi and fresh cut grass greet the nose. As you drink, the crisp acidity gives the wine a fresh vibrant feel with flavors of grapefruit, lime zest and grass. It closes with flavors of melon and a nice tart finish.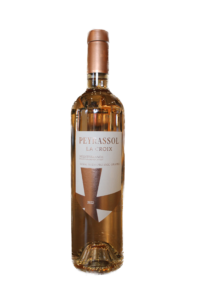 Peyrassol "La Croix" Rose, Provence, France 
Organic $19.99 
A fresh, easygoing blend of roughly equal parts Grenache and Cinsault (plus 2% Viognier). Classic pale-salmon in color with a silvery streak, it deftly balances bright acidity.