The holiday season is officially here and it's time to start shopping for the special people in your lives. Between our Cheese & Wine subscriptions, our gift boxes, and our classes, theres something for every food & beverage enthusiast at France 44. Browse below for a taste of what we can offer!
Don't see exactly what you're looking for? Come talk to our staff for inspiration or feel free to fill out this custom gift form. Cheers!
A few of our exciting gift boxes available this holiday season. 
Cheese & Wine Subscriptions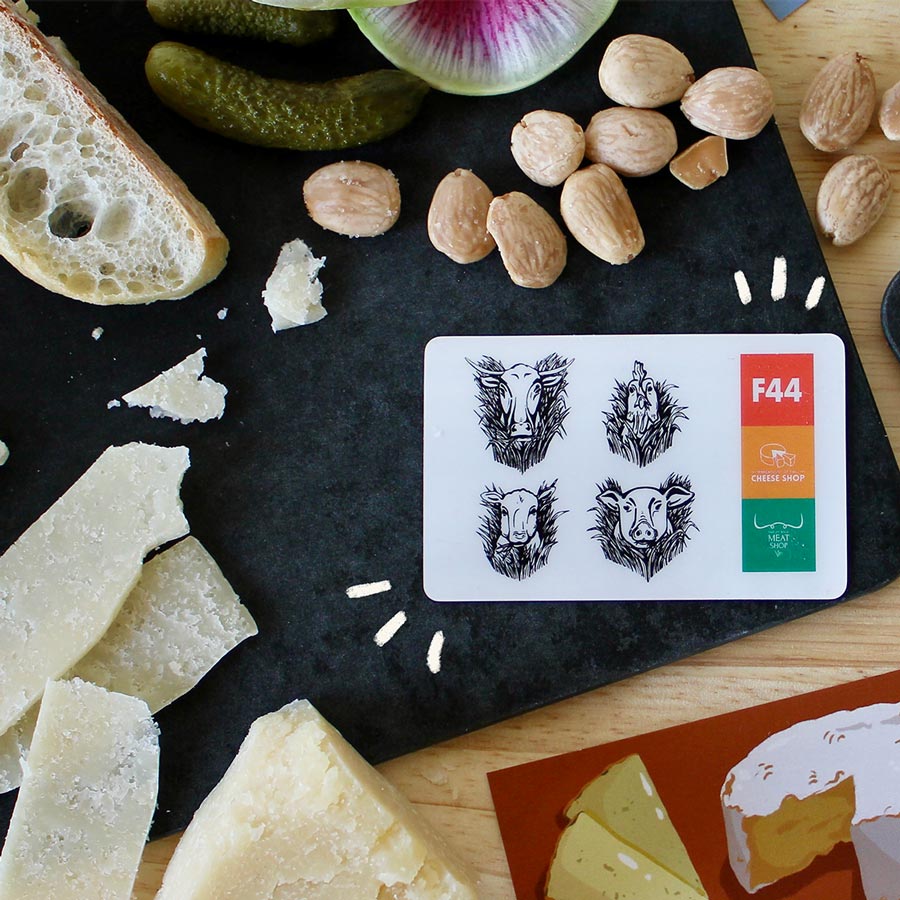 Still can't decide? We have gift cards available for use at France 44 Cheese, France 44 Wines & Spirits, St. Paul Cheese Shop, & St. Paul Meat Shop.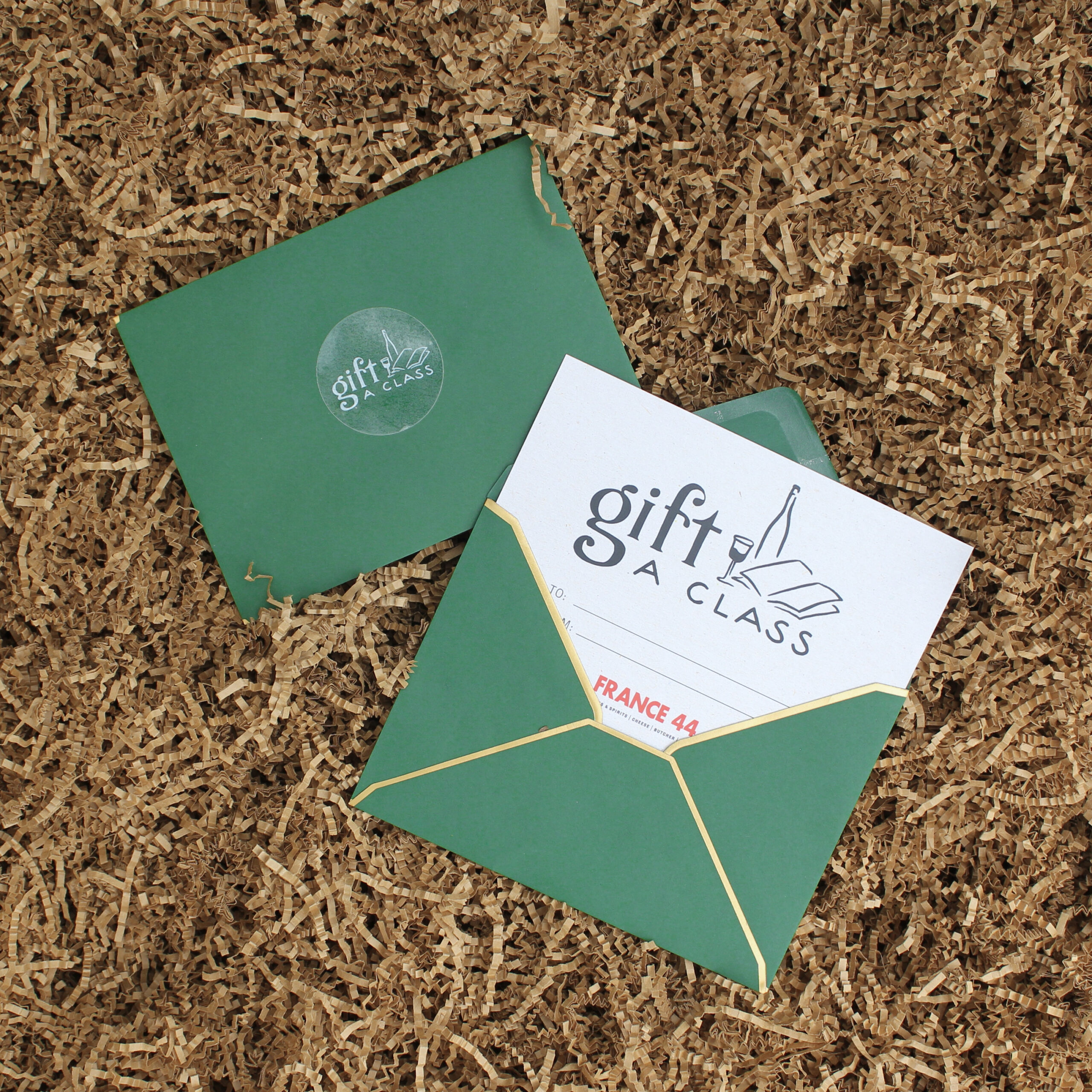 Give the gift of education & experience this holiday season with a class at France 44! We have more classes on our calendar than ever before. Coming up early 2024: Wines & Cheeses of Italy, The Art of Scotch, Baguette Making, and more! Not sure which class to choose? No problem. Buy a "Gift a Class" gift card!
Join us for our first-ever Holiday Market on Sunday, 12/3, from 11am-3pm! This open-house style event will feature a variety of local makers, producers, and artists. Peruse unique handmade gifts and treats while you take in our gorgeous holiday decorations and sip on a hot drink, all within the coziness of the France 44 Event Space. No reservations necessary—just come on up and join the festivities! Here's a sneak peak at some of the incredible vendors: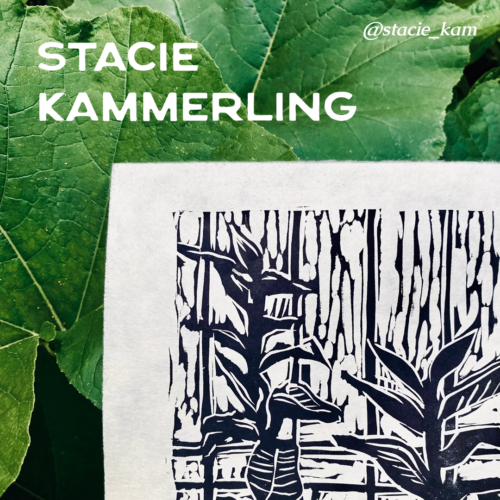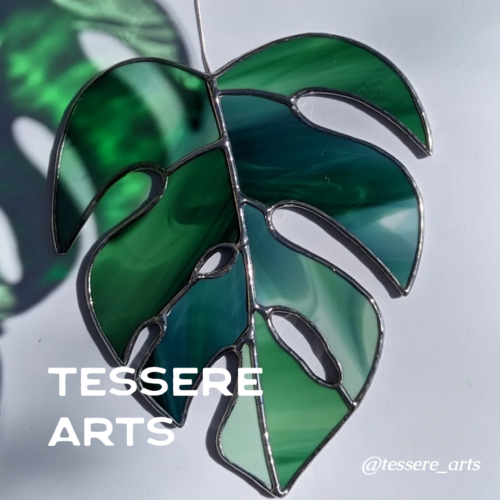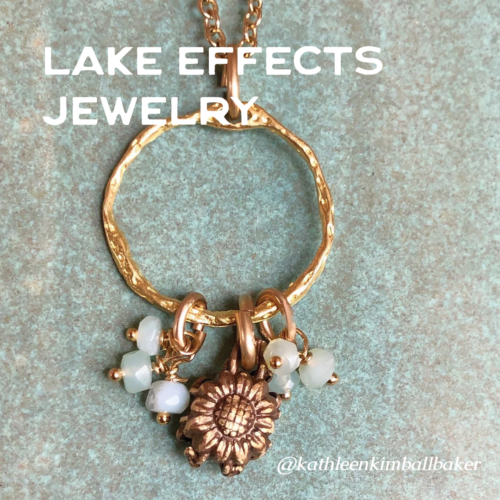 We have a couple of single barrels in stock right now that we're super excited to share with you! Gift an exclusive taste of spirits this holiday season!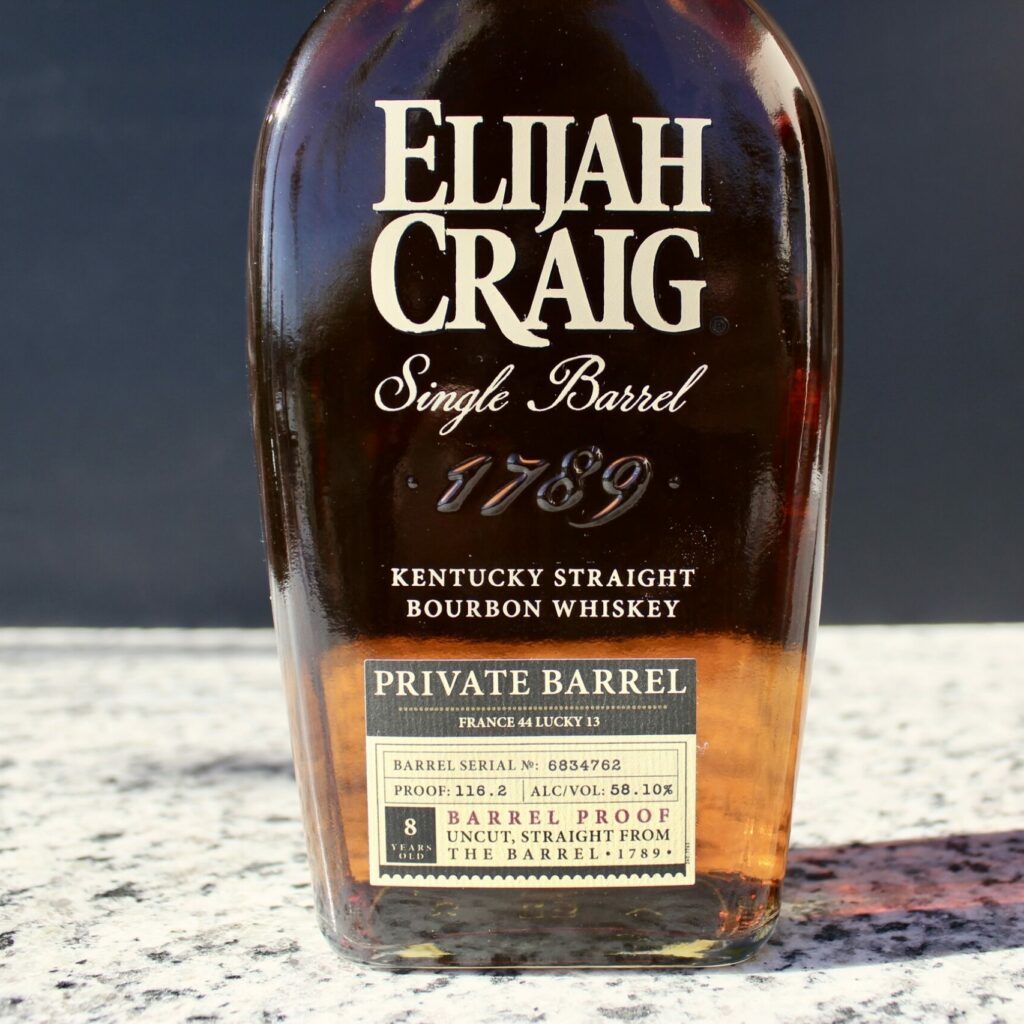 Bring this true one of a kind bourbon to your feast this year. Aged for 8 years, this could be our best Elijah Craig barrel to date. Rich caramel and vanilla dominate the nose, with subtle notes of apple and cherries following. The palate is bold and oily, starting with cedar wood that evolves into sweet toffee and balancing spice.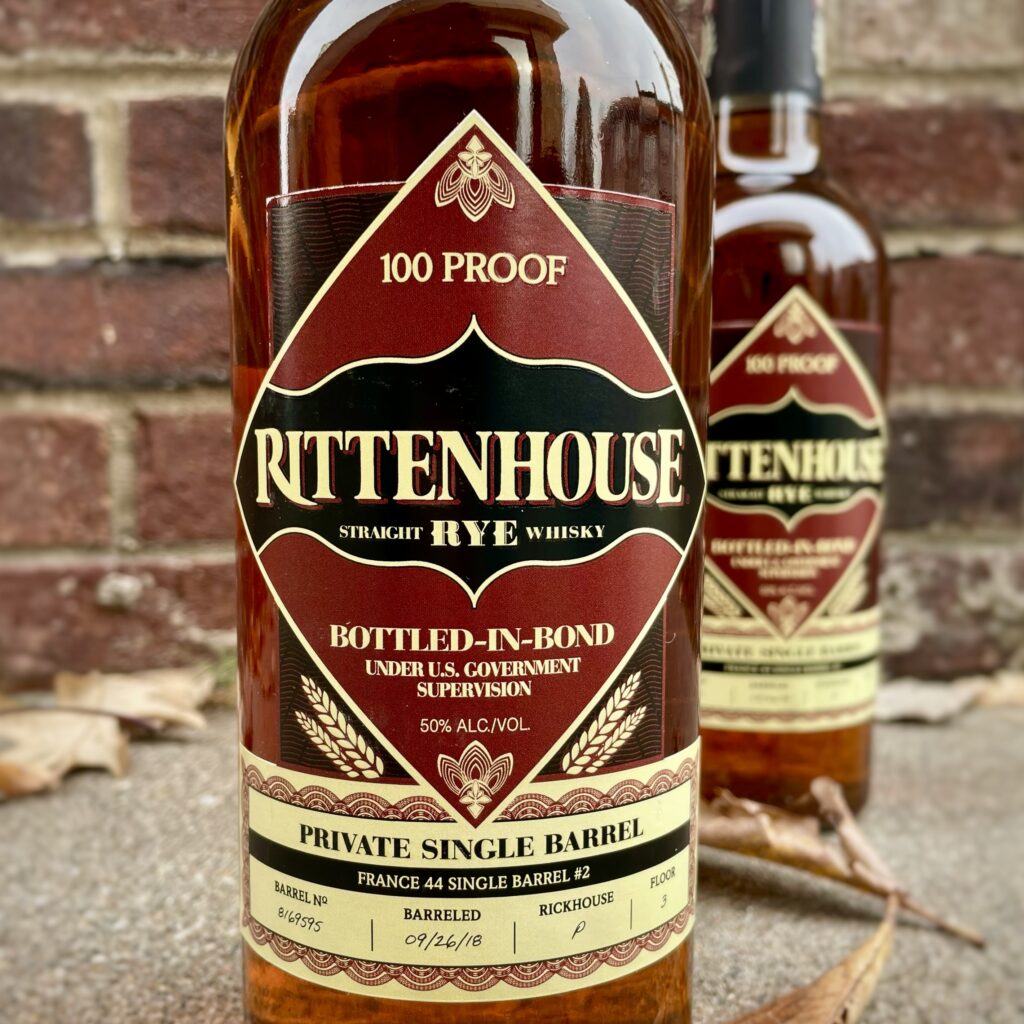 Our second Rittenhouse Single Barrel! Sweet baking spices lead on the nose with caramel, subtle herbaceousness, and hints of black pepper following.  On the palate, bright baking spices evolve in to deeply savory notes of black pepper, black tea, cardamom, and leather. The finish is surprisingly sweet and develops further as it sits.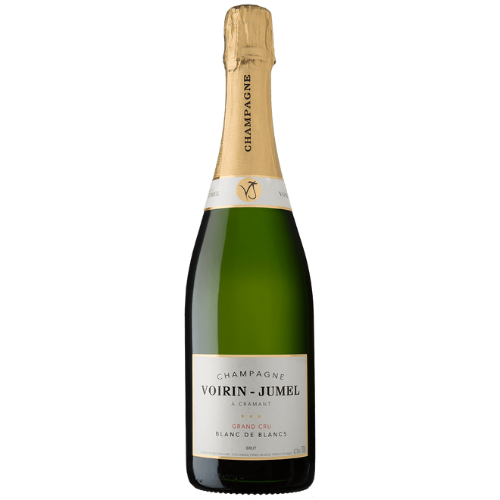 The Brut Tradition is a stable and fruity Champagne. It's a great card to play at any moment : a big celebrations or a cocktail party. The smell brings out hazelnut, fresh almonds, fresh pie. The creamy mouthfeel is balanced by a pleasant liveliness.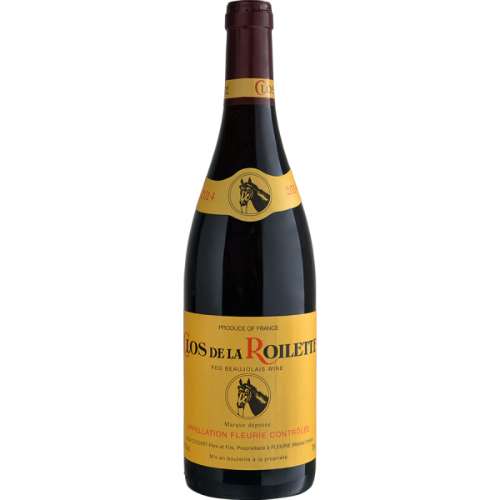 Bursting with aromas of crunchy red berries, peonies, spices and plums, this Beaujolais is medium-bodied, ample, and enveloping, with succulent acids, melting tannins and a pretty, perfumed finish.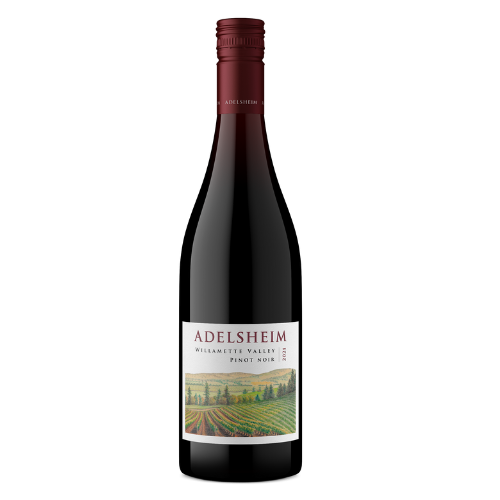 Sleek and slender, but fleshy enough to deliver cinnamon-accented cherry flavors, showing a hint of coffee as the finish lingers. Deftly balanced.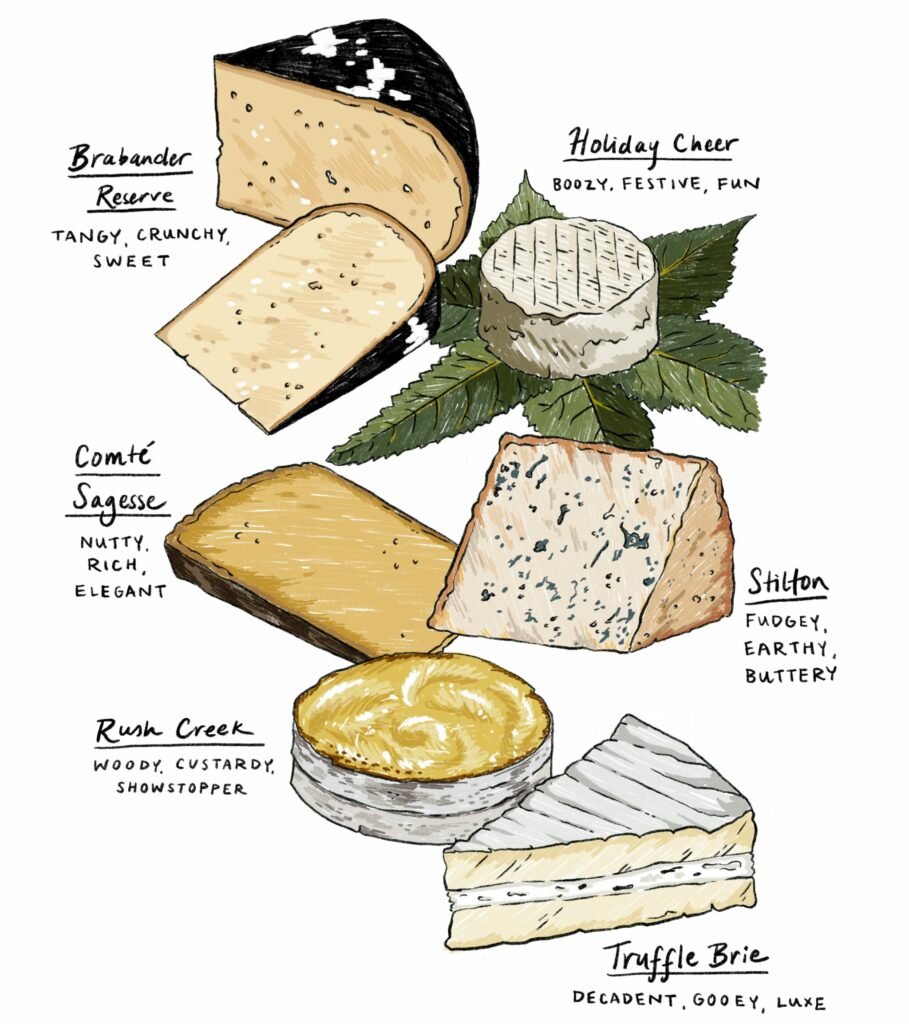 Check out our selection of holiday exclusive cheeses – available in shop only!