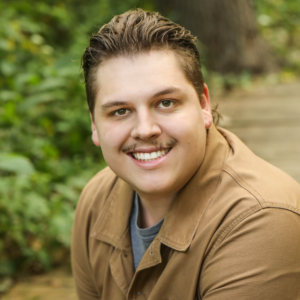 written by Jake
When you think agave, you probably instantly think of Tequila. The history of Tequila goes back thousands of years. Before it became the distilled spirit we know and love today though, it started out as something called Pulque. Pulque is a milky white fermented beverage made from the fermented sap of the Agave plant. It's believed to have been consumed as early as 1000 B.C. by the Olmec people. When the Spainards arrived in Mexico, they began distilling the Pulque and the first iteration of Tequila (or more likely Mezcal) was born. 
There are several strict rules surrounding Tequila. Tequila must be made using only Blue Weber Agave. Tequila can also only legally be made in the Mexican states of Guanajuato, Jalisco, Michoacan, Nayarit, and Tamaulipas. Agave based spirits can be made in other places, they just can't be called Tequila.  
The other big thing to watch out for in the Tequila industry is whether or not Tequila has additives. The main additives that are used in the industry are various sweeteners, vanilla, citrus, or oak flavorings, and caramel coloring. If a producer keeps the amount of additives below 1%, they don't have to tell you they're using them. Additives don't necessarily make Tequila bad, but the lack of transparency in the production of the product can be frustrating. Luckily, there are many brands that are certified additive free (ask one of our staff members about our "Additive Free Tequila section"). Here are a couple recommendations for our favorite additive free tequilas: 
Tres Agaves is an excellent, certified additive free producer. Their Blanco Tequila is bright and citrusy, with some white pepper notes on the finish. It makes an excellent Margarita and is even good enough to sip on straight! Try it in a France 44 Passion Fruit Margarita! 
Mijenta is an additive free, sustainably made Tequila. Maestra Tequilera, Ana Maria Romero, has worked incredibly hard to create a Tequila that is both sustainable, and representative of the unique terroir of the Jalisco highlands. She has succeeded in creating an intensely aromatic and flavorful tequila that brings waves of citrus, honey, and melon flavors. This one is truly a spirits team favorite. 
While tequila can only be made using a single type of Agave, Mezcal can be made using 30 different types. This allows for a wide range of flavors in Mezcal, ranging from briny and smokey to bright and fruity. The Mexican state that produces the most Mezcal by far is Oaxaca, but there are 12 total states that can make it. Mezcal can also be made with multiple types of Agaves in one bottle, allowing for Mezcaleros to play with flavors as they see fit. 
An ensamble between Espadin and Barril Agaves, Banhez is fantastic for sipping or mixing. The different agaves create a beautiful flavor profile that has notes of tropical fruits with a hearty, smokey backbone. This is a great Mezcal for newbies and Mezcal veterans alike. Try it in our France 44 Uniform cocktail! 
1 oz lime juice
0.5 oz simple syrup or agave syrup
0.5 oz orange liqueur
2 oz Tres Agaves Blanco Tequila
Add all ingredients to shaker filled with ice. Shake about 15 seconds until well chilled. Pour with ice into class and garnish with a lime wheel.