written by Anna Glassman-Kaufman
Fall is all about apples, pumpkins, warm spices, and baking. These flavors are screaming for a little bit of liquor, to balance the sweetness and add some depth.
Before joining the world of France 44, I worked as a baker, and when I think about wines, beers, and spirits, I often think about the ways those flavors can be infused into bakes. Pairing doesn't have to be as straightforward as drinking a glass of wine alongside a tasty treat; we can pair flavors and textures through cooking and baking. Whether mixing rum or red wine into a cake batter, soaking dried fruit with whiskey, infusing fresh fruit with bubbly wine, or mixing brandy with apples to balance their sweetness.
Much like all of you, I have a shelf in my dining room stocked with half-empty bottles, initially acquired for various purposes – a specific cocktail, a cooking experiment, or just because they looked interesting. The collection on that shelf seems to keep expanding the longer I spend at France 44, which prompted me to write this blog.
Cocktails are great, but they're not the only creative way to use some of the bottles on your shelves. Below are some of my favorite recipes to infuse wine and spirits into your baking. Hopefully they'll even inspire you to pick up a bottle or two of something new. And in the depths of this blog, we have cocktail recipes for pretty much every spirit you can imagine!
Here are some ways you can incorporate wines & spirits into your bakes this fall. And of course, recipes and bottle recommendations to go along. 
Berries soaked in Champagne & St. Germain
In college, I spent a summer working at a restaurant in Boston called L'espalier on their pastry team. It was a Boston fine dining establishment and the job was intimidating; we used techniques and ingredients I had never heard of and plated desserts with tweezers.
There was one technique I learned in this job that I still think about. It's nothing fancy, nothing crazy, but adds a bright burst of flavor and texture to the top of any cake or tart. Strawberries soaked in St. Germain and sparkling wine.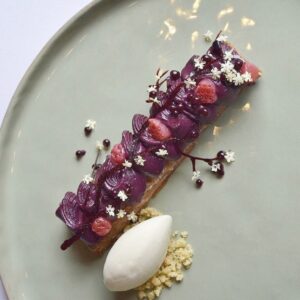 At the restaurant, we used the tiniest fruit baller you've ever seen to ball strawberries (you can DEFINITELY use whole or halved berries instead), then soaked them for 8-12 hours in a combination of sparkling wine and St. Germain until they'd taken on some of the floral notes of the elderflower liqueur and the bubbles from the wine. I included a picture here of the dessert with these little berries. I plated that one, my proudest accomplishment. When you bite into one of these tiny strawberries, you first feel the bubbles, then the sweet berry and floral liqueur come to the front of your palate. It's a perfect bite.
All you need:
1 lb fresh strawberries
¼ cup St. Germain Elderflower Liqueur
1 ½ cups champagne or prosecco (we recommend Kraemer Blanc de Blancs Brut France NV)
Wash strawberries well. Halve, quarter, or leave whole and place them in a deep baking dish, Tupperware, or wide bowl. Add the St. Germain and champagne. Let it sit in the refrigerator at least 8 hours or overnight. Use bubbly strawberries to top cakes or tarts!
Next up is a classic Italian dessert: tiramisu. I wish this was something I grew up enjoying, but the truth is, Italian baking didn't become a part of my life until I enrolled in a pastry school in Florence. We learned all the basics of Italian baking and pastry, and I soon learned that Italians LOVE to use booze in their baking. In school we learned how to make Florenine Fedora Cakes, pictured to the left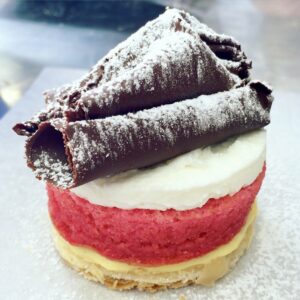 here, soaked in Alchermes liqueur, and how to make the perfect Cantuccini to dip in Vin Santo wine. But the star of the show was surely the tirimisu. Light savoiardi (lady fingers) dipped in liquor and coffee, layered with a light mascarpone cream make the most decadent, flavorful dessert. And it's honestly quite easy to make, especially if you need to prep a dessert in advance! There's a lot of debate about the perfect liquor to use for tirimisu. I've used dark rum, whiskey, marsala, it really depends on the flavor you're looking for. Marsala adds a bit more sweetness to the dessert while rum, brandy, or cognac add a bit more depth and certainly make the dessert a bit boozy. Try it a few ways, and decide for yourself which is best! Now the recipe: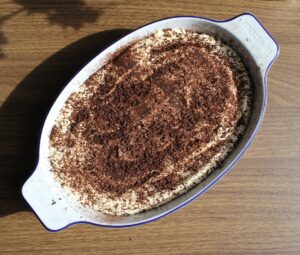 Lady Fingers: You're welcome to buy these pre-made, but they're actually quite simple to do yourself!
3 eggs, separated
½ cup sugar
1 cup all purpose flour
4 tsp cornstarch
1 tsp vanilla extract or vanilla paste
½ tsp salt
Preheat the oven to 350 degrees and line a couple of baking sheets with parchment. Using a stand mixer, hand mixer, or large bowl and whisk, beat the egg yolks, ¼ cups of sugar, vanilla and salt until pale and light.
In another bowl and with a clean whisk, beat the egg whites (get ready for a workout if you're doing this by hand). Once the egg white get a bit frothy, begin to add the remaining ¼ cup sugar one spoonful at a time. Beat until the whites are light and shiny.
Gently fold the yolk mixture into the whites mixtures. Then sift the flour into your bowl and gently fold that in as well. Do your best to avoid deflating any air in the egg through this process.
Using a piping bag with a large open tip or a ziplock bag, pipe your batter into logs on your lined sheet trays, about 5 inches long. Give them an inch or two of space between, they will spread a bit in the oven.
Bake for 10-12 minutes until lightly golden and somewhat firm. Let them cool completely before moving on.
Mascarpone Cream:
4 egg yolks
½ cups sugar
¾ cups heavy cream
1 cup mascarpone cheese
Using a stand mixer, hand mixer, or bowl and whisk, whip together the egg yolks and ¼ cups of the sugar until light and airy, and pale yellow in color.
In a separate bowl, whip the cream and remaining sugar until you achieve soft peaks. Add the mascarpone and keep whipping until just before stiff peaks. At this point, gently fold the two mixtures together.
Assembly:
Lady fingers
Mascarpone Cream
1 ½ cups strong coffee or espresso
¼ cup liquor of choice (we recommend Myers's Dark Rum)
2 tbsp cocoa powder
Dust the bottom of your serving dish (9×9 or similar works well) with cocoa powder.
Combine the coffee and liquor in a shallow dish. One at a time, dip your lady fingers into the coffee/rum mixture. Line the bottom of your dish with the dipped lady fingers. When your base layer is finished, spread ⅓ to ½ of the mascarpone cream on top. Then repeat. You want to end with a thin layer of the mascarpone cream, and dust it with more cocoa powder to finish the dessert.
For another take on this classic dessert, check out Austin's recipe here on our Cook Like a Cheesemonger blog!
These brandy apples are adapted from the cookbook Sweet by Yotam Ottolenghi and Helen Goh. In the book, they use the apples to top a gingerbread bundt cake (my attempt at their cake pictured below), but I think they're just as good on top of vanilla ice cream. Use them for whatever you like.
1 lb apples (Gala or Pink Lady are great)
4 tbsp unsalted butter
½ cup sugar
1 tbsp lemon zest
3 tbsp lemon juice
1 tsp vanilla extract or vanilla paste
4 tbsp brandy (We'd recommend Laird's Applejack)
¼ tsp salt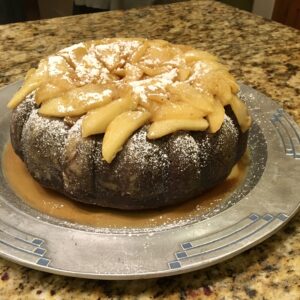 Peel and core apples, then slice into thick slices (½ inch). Heat a large skillet over high heat on the stove and add half the apples. Sear for a couple of minutes until they start to get a little color, then remove from the skillet into a bowl and repeat with the second half. Remove the rest of the apples from the pan.
Over medium heat, melt the butter and add the sugar, vanilla and lemon zest. Cook for 30 seconds, then add the apples back into the pan. Cook for a few minutes to fully coat the apples and cook them to soften, but retain their shape. Then add the lemon juice, salt, and brandy. Cook for another few minutes to reduce the sauce, stirring regularly.
Serve right away to top a cake, ice cream, alongside a nice piece of brie.
Butter Cookies with Whiskey Soaked Dried Fruit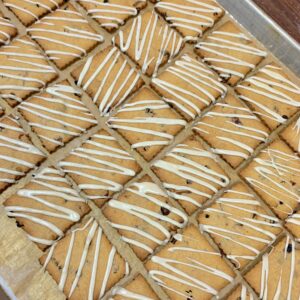 In school we learned the perfect formula for butter cookies, or Paté Sablee. The formula in weight is 1:1:2 for sugar:butter:flour. Then 10% of the total weight in egg. It's perfect every time. I've translated this into cups for you, but encourage anyone who bakes regularly to buy a kitchen scale and weigh their ingredients.
When working at a bakery one winter, we had way too much whisky soaked dried fruit at the end of a long season of making Stollen. I mixed the remaining whisky soaked fruit into this cookie dough and made a simple whisky glaze for the finished cookies. Perfection. Might not be the most beautiful cookies, but I guarantee you they're packed full of boozy holiday flavor.
Cookies
½ cup (1 stick) butter, room temperature
½ cup sugar
1 egg, beaten
1 ½ cups all-purpose flour
1 tsp salt
Fruit
¼ cup dried cranberries
¼ cup raisins
¼ cup dried cherries
¾ cup Whisky (we recommend Very Old Barton)
Glaze
1 cup powdered sugar
3 tbsp Whisky
1 tsp vanilla extract
To prepare the fruit: simply cover the dried fruit in the whisky in an airtight container and allow it to soak at least 12 hours. I typically make the fruit the night before I plan to make my cookies.
To make the cookie dough: using a stand mixer, hand mixer, or wooden spoon, cream the butter and sugar until light and fluffy, about 5 minutes. Slowly begin to add the beaten egg, mixing well between each addition. Then add all the flour and salt at once, and mix until just incorporated. Lastly, drain the remaining whiskey from your dried fruit and add fruit into your dough. Mix ot incorporate into the dough. Wrap dough in plastic and refrigerate until completely chilled (2-3 hours, or overnight).
Once chilled, break off half the dough flatted it a bit into a round disk shape. Begin to roll your dough, using flour as sparingly as possible, but enough that the dough doesn't stick to the counter or your pin. The dough may be a little crumbly, but try not to overwork it as that will make your cookies tough. Roll to about ¼ inch thick, and cut into any shape you like. I like to just cut into squares to avoid any wasted dough.
Transfer to parchment lined baking sheet, with about 1 inch of space between cookies. Bake at 350 degrees for 10-12 minutes, until lightly browned. Remove from oven and cool completely.
Once cookies are fully cooled, make the glaze by sifting powdered sugar into a small bowl and mixing well with the whiskey and vanilla until smooth. Use a spoon or piping bag to drizzle the glaze over your cookies, and enjoy!
Pears Poached in Red Wine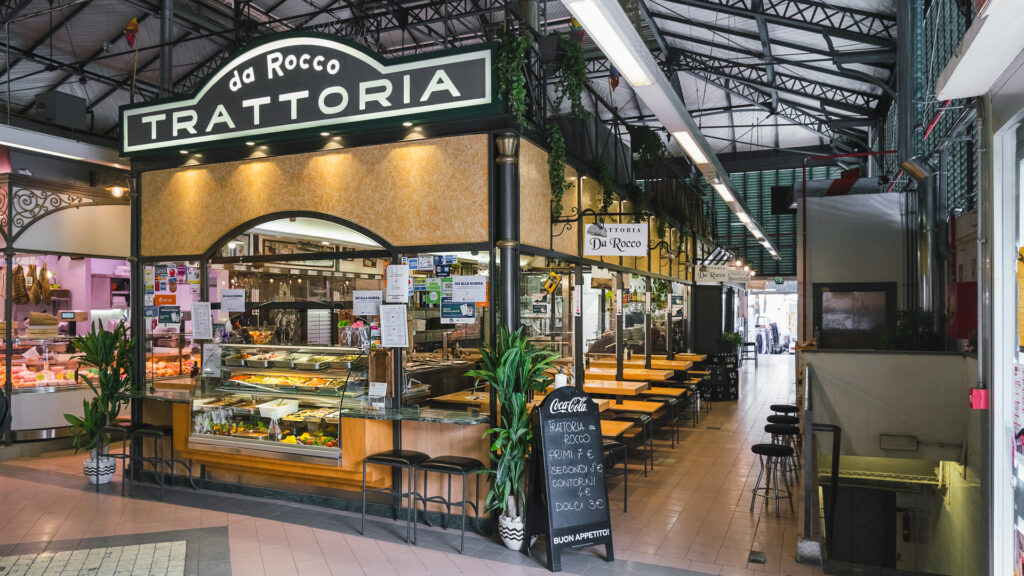 There's a little restaurant called Trattoria da Rocco inside of the Mercato di Sant'Ambrosio in Florence. During my time in school there, I lived right nearby and did most of my shopping in the market. Every time, I would see these stunning poached pears in their display case, which they served with a house made caramel. 
This take on the poached pear is a little bit different than the one I finally savored at the trattoria, but brings out warm, rich, spicy flavors of cinnamon, clove and red wine. These are a perfect dessert to prepare in advance of a dinner party. They're gluten free, dairy free (unless you serve with whipped cream, which you really should if you can). They're sure to please.
4 ripe pears
1 bottle of red wine (we recommend Pavette Pinot Noir)
1 cup sugar
1 cinnamon stick
4-6 cloves
1 orange peel
1 vanilla bean, split (or 1 teaspoon vanilla extract)
Whipped cream or vanilla ice cream (optional, for serving)
Start by peeling the pears, leaving the stems intact. Slice a small portion off the bottom of each pear so that they can stand upright without tipping over.
In a large saucepan, combine the red wine, sugar, cinnamon stick, whole cloves, orange peel, and the split vanilla bean (or vanilla extract).
Place the saucepan over medium heat and bring the mixture to a simmer. Stir until the sugar dissolves completely.
Once the wine mixture is simmering, reduce the heat to low. Add the peeled pears to the saucepan, ensuring they are fully submerged in the liquid. If necessary, add a little more wine or water to cover the pears.
Simmer the pears gently for about 25-30 minutes, or until they are tender when pierced with a fork. The cooking time may vary depending on the ripeness of the pears, so check them periodically.
Once the pears are tender, remove them from the poaching liquid and set them aside.
Continue to simmer the poaching liquid over low heat, uncovered, for about 15-20 minutes, or until it has reduced by half and thickened slightly.
Remove the saucepan from the heat and strain the poaching liquid to remove the spices, orange peel, and vanilla bean (if used).
To serve, place each poached pear in a serving dish and drizzle the reduced red wine sauce over them.
Optionally, you can serve the poached pears with a dollop of whipped cream or a scoop of vanilla ice cream for an extra treat.
Alright, we've reached the end. But before we're done, I have to give you something chocolatey. Chocolate and orange are a classic pair and fit especially well in the cold weather. I bet you all have a bottle of some time of orange liqueur on your shelf from that one time you made margaritas. Here's a great way to use it! If you don't already have any, we recommend Pierre Ferrand Dry Curacao.
6 ounces semi-sweet or bittersweet chocolate, chopped
3 large eggs, separated
2 tablespoons sugar
1/4 cup orange liqueur
1 cup heavy cream
1 teaspoon vanilla extract
Zest of one orange (optional, for garnish)
Fresh orange slices or segments (optional, for garnish)
Start by melting the chocolate: Place the chopped chocolate in a heatproof bowl. You can either melt it in the microwave using 30-second intervals or use a double boiler. If you use a double boiler, fill a saucepan with an inch of water and place the bowl of chocolate over it. Heat gently until the chocolate is completely melted. Stir occasionally. Once melted, remove from heat and let it cool slightly.
In a separate bowl, whisk the egg yolks and 1 tablespoon of sugar together until they become pale and slightly thickened.
Slowly add the melted chocolate to the egg yolks and mix until well combined. Stir in the orange liqueur and vanilla extract.
In another bowl, whip the heavy cream until it reaches stiff peaks. Be careful not to over-whip; you want it to be smooth and creamy.
In a clean, dry bowl, beat the egg whites until they start to foam. Gradually add the remaining 1 tablespoon of sugar and continue to beat until stiff peaks form.
Gently fold the whipped cream into the chocolate mixture. Then, fold in the beaten egg whites, being careful not to deflate the mixture. This will create a light and airy mousse.
Spoon the mousse into serving glasses or ramekins. Cover with plastic and refrigerate for at least 2-3 hours or until the mousse is set. Garnish with the orange slices and/or zest to serve.