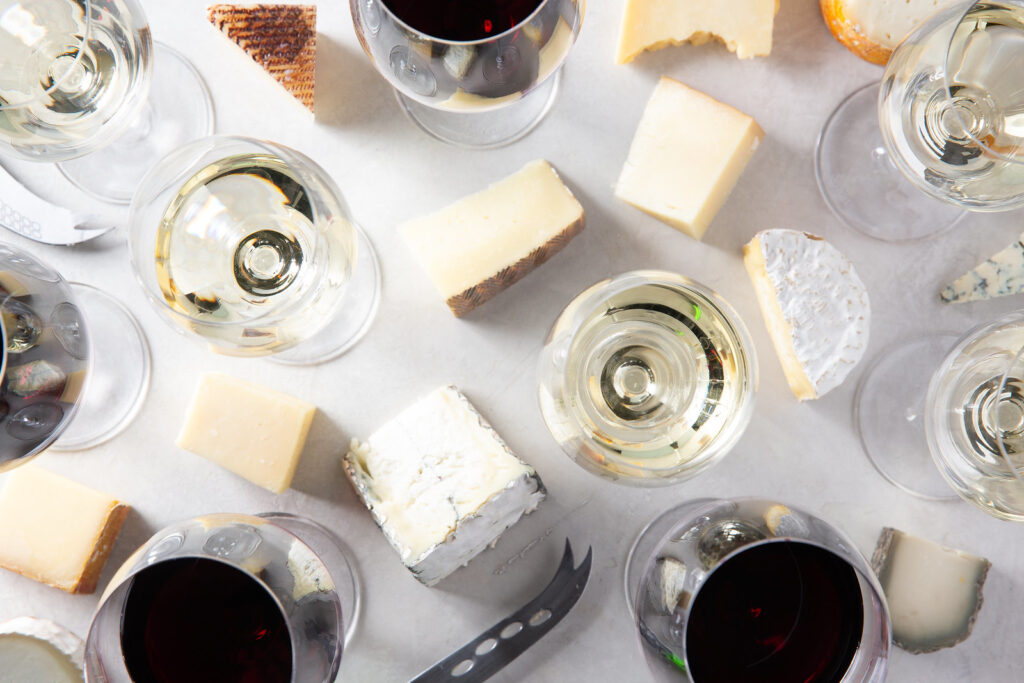 WINE & CHEESE PROMO
In an effort to get more incredible Spanish wine in your life, we're running a special wine + cheese promo from April 1-15!
Buy a featured wine from Ribera del Duero or Rueda in the liquor store, bring it to the Cheese Shop to have a cheese paired to it, and receive $3 off your cheese purchase.
Plus, you'll get a chance to enter to win a trip to Spain for the ultimate wine tour!
What comes to mind when someone mentions Spain? Flamenco dancers, bull fights, Salvador Dali, paella and siestas are all acceptable answers. But what about Spanish wine?
It's reasonable to suggest that France and Italy have Spain well beat in terms of recognizability, and you wouldn't be alone if you couldn't name any Spanish grapes off the top of your head, even though Spain is #1 in the world for vineyard acreage. We usually head to the Spanish section when we need a cheap, fruity red for sangria or mulled wine, or easy-on-the-budget Cava bubbles for mimosas.
But Spain is so much more intricate than that, so we're highlighting two regions over the next two weeks to showcase how uniquely characterful Spanish wines can be. We're moving onto one of Spain's most underrated regions this week: Rueda.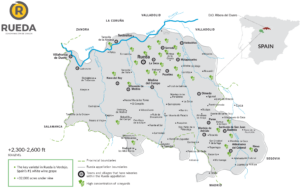 The small(ish) region of Rueda is often overlooked. It's sandwiched between a few different red wine regions, most with arguably more recognizability than Rueda. But Rueda is white wine country, and the grape to be aware of here is Verdejo (ver-DAY-yo). It takes up nearly 90% of vineyard plantings in Rueda, almost all of which are farmed organically due to Rueda's warm, dry climate.
But the Verdejos of today are vastly different than anything you'd find even three decades ago. The traditional style was to make Verdejo oxidatively in wooden casks, and was reminiscent of Sherry: baked fruit, nutty, and definitely not the fresh and crisp style we know Verdejo to be today. There are a couple wineries that hang onto this old-school oxidative tradition, but the vast majority of winemakers today use temperature-controlled stainless steel tanks to make sure their Verdejo is crisp, clean, and refreshing.
Check out the wines below for three different takes on Rueda Verdejo:

Naia is the perfect introduction to modern Verdejo: perfectly-ripe fruit notes of peach, nectarine, and lemon burst out of the glass with a rounded texture from some lees aging, and a hint of salinity and fresh herbs on the finish. // $17.99

Coming from 80-year-old vines that are sustainably farmed, this Verdejo has intense notes of lemon curd, passionfruit, and tart apple for an extra-zingy sensation. Rich yet with great acidity and a long finish. // $17.99

Made by the Familia Torres family, this high-quality Verdejo is on point with great minerality and high aromatics. A lighter-bodied version of Verdejo, but never lacking in power or flavor. // $22.99
Even though the current style of Verdejo may be newer to Rueda's wine ethos, their winemaking history goes back just a bit farther–back to the 10th century. Small family growing operations have been the backbone of this region for centuries, and that remains true today. The bright fruit and balancing acidity make Verdejo a fantastic pairing wine with a variety of cuisines, including shellfish, salads, and Asian-inspired dishes. Or, try them with one of these tried-and-true recipes:
Try it with:
Rueda wines also are a great match for young Manchego, fresh goat cheeses, and some ash-coated cheeses too. Stop by the Cheese Shop for a perfect pairing with your Rueda of choice, and get your promo pricing on it until April 15th! Visit Ribera y Rueda's Recipes & Pairings page for even more culinary ideas.