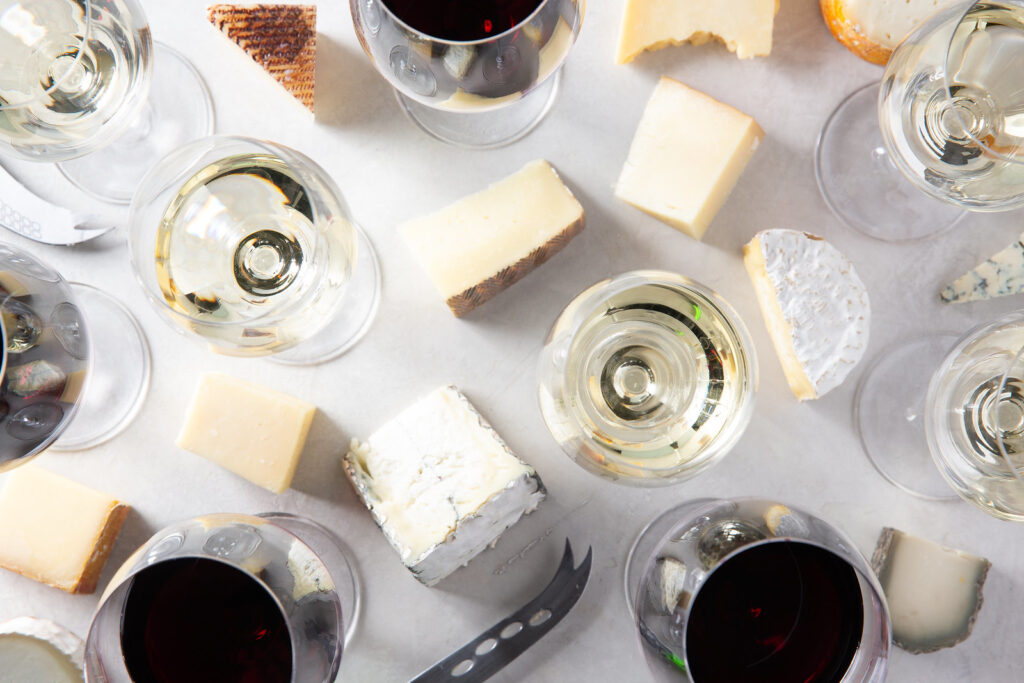 WINE & CHEESE PROMO
In an effort to get more incredible Spanish wine in your life, we're running a special wine + cheese promo from April 1-15!
Buy a featured wine from Ribera del Duero or Rueda in the liquor store, bring it to the Cheese Shop to have a cheese paired to it, and receive $3 off your cheese purchase.
Plus, you'll get a chance to enter to win a trip to Spain for the ultimate wine tour!
What comes to mind when someone mentions Spain? Flamenco dancers, bull fights, Salvador Dali, paella and siestas are all acceptable answers. But what about Spanish wine?
It's reasonable to suggest that France and Italy have Spain well beat in terms of recognizability, and you wouldn't be alone if you couldn't name any Spanish grapes off the top of your head, even though Spain is #1 in the world for vineyard acreage. We usually head to the Spanish section when we need a cheap, fruity red for sangria or mulled wine, or easy-on-the-budget Cava bubbles for mimosas.
But Spain is so much more intricate than that, so we're highlighting two regions over the next two weeks to showcase how uniquely characterful Spanish wines can be. This week we're starting with Ribera del Duero, which produces the most prized bottles of Tempranillo in the world.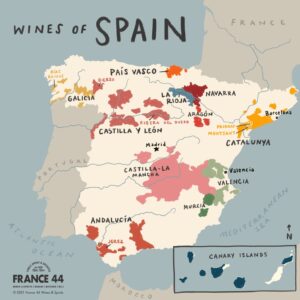 If you've ever wandered around our Spanish wine section, you'll know that a vast majority of it is red. And if you were to pick up any random bottle of Spanish red wine, the chances are good that it'll contain at least some amount of Tempranillo—Spain's premier red grape. It's called by a variety of names depending on which region you're in, but in Ribera del Duero it's known locally as Tinto Fino. 
Tempranillo, like any other wine based on the climate, soils, winemaking traditions, etc, comes in a variety of styles. It can be fresh and juicy, silky and spiced, or dark and brooding. Ribera del Duero is known for its hot climate, low rainfall and high elevation vineyards, all of which add up to dark, full-bodied, intensely flavored wines.
Check out the wines below for three different takes on Ribera Tempranillo:

This 100% Tempranillo is the perfect introduction to the full-bodied red wines from Ribera del Duero. It was aged in used French and American oak, giving it just a hint of vanilla and spice that highlights the dark fruit notes. // $17.99

The Crianza designation means that this wine sees at least a year of aging in oak barrels and undergoes a strict quality control process, making this an exceptional, age-worthy wine. Rich, ripe blackberry, black cherry, and toasted barrel mark this standard-bearer. // $35.99

Psi is made by Dominio de Pingus, one of the heralded estates that helped put Ribera del Duero on the map for premium quality wines. Pingus makes this wine in conjunction with small local-area farmers, working with them to instill knowledge and the importance of thoughtful farming and high-quality fruit. // $35.99
Ribera del Duero is a small region, and it follows that most of the wine production here is also on a pretty small (and ridiculously high-quality) level: 75% of the grapes are harvested by hand, and many come from old vineyards that simply don't allow for machine work. Ribera del Duero is also known for its stately castillos, dominating the landscape and adding to the majesty of the region. They're also pretty serious about their tapas and lamb dishes, so check out the recipes below for your next Spain-inspired dinner:
Try it with:
Ribera wines also are a great match for aged Manchego, creamy blue cheeses, and clothbound cheddars—and don't forget to include some Jamon Serrano and chorizo on your board too when you visit the Cheese Shop for your promo-priced cheese pairing. Visit Ribera y Rueda's Recipes & Pairings page for even more ideas!
Check back next week for a dive into one of Spain's best-kept secrets: the wines of Rueda.