by Chaz Fenske
As the end of November comes, people begin reflecting on their New Year's Resolutions, how sweet and fulfilling the year has been, the growth, the joys…
Just kidding. The end of the year is filled with holiday shopping, party planning, school schedules, conferences, decorating for Halloween, (and Thanksgiving) and of course Christmas. Thanksgiving should be a nice break to take a breath, but of course… the in-laws are coming over this year.
Now, this may be your first Thanksgiving with the in-laws, and you're excited! Or after 10 years of marriage, you're convinced Robert de Niro in Meet the Parents studied his role under your own father-in-law, not Robert de Niro. While we can't help with this, we can help prepare the perfect pairing for each part of Turkey Day, and each family member you will encounter.
Wednesday Night Arrival: A few beers with the brother and sister
Mom, dad, your partner's 2 siblings, and Uncle Rico have arrived. After a quick hello and hug goodnight, the parents are in bed (Uncle Rico is watching sports recap). This is a great time to bring out the beers to celebrate Thanksgiving Eve at home and catch up with some more unfiltered conversation. (Note: all these beers can and should be consumed throughout the day and pair well with the big meal).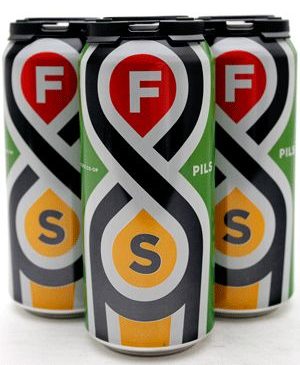 Fair State Pils | $9.49/4pk | An award winning Pilsner from Minneapolis, this is a perfect start to the weekend, and something you can drink all weekend throughout the meal and into football. Hoppy, grassy, and crispy, this will rival the other craft beers put out for the weekend while being just as refreshing as a domestic light beer.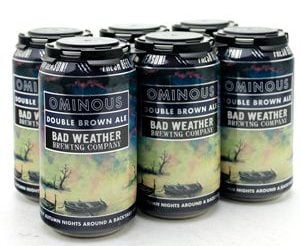 Bad Weather Ominous Double Brown Ale | $9.99/6pk | A fun dark beer for the colder weather that will be great for Uncle Rico who doesn't know the difference between a Cabernet Sauvignon and a Sauvignon Blanc. Malty and dark with some nutty flavors and a slight tinge of roasty flavor, this thick and full beer is incredibly drinkable at 7.5% ABV.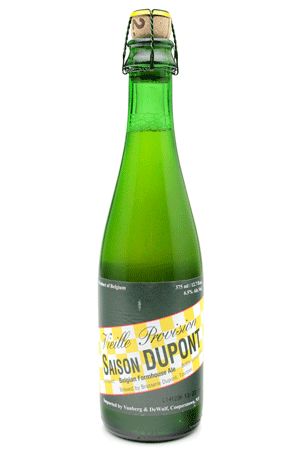 Saison Dupont | $14.99/4pk or $11.99/750ml | Maybe save this one to go with the wine coming out during the meal. This is the Saison to end all Saison. Dry, minerally, and spicy, the clove and banana esters will pair swimmingly while trying to figure out which boy is the new boyfriend for your partner's sister, as well as the "When we won state" stories from 10 years ago.
Thanksgiving Morning Cocktails for Grandma and Grandpa
It's a holiday, which means cracking a cold one at 9 AM is socially acceptable. But we have some fun spirit suggestions for you to fancy up the holiday. You can only be thankful once a year!
Pancake Old Fashioned | A nice twist on the Old Fashioned. Take 3 oz 1792 Bottled in Bond Bourbon ($44.99), ⅓ oz maple syrup, and 3 dashes of Bittercube Trinity Bitters ($19.99), and you will have the perfect mixed drink to sub in for breakfast as you prepare for the big feast. Maybe Grandpa will even mention his Papi Van Winkle he'll break out "from one bourbon fan to another" for Christmas this year.
Raspberry Royale |  Start in a flute glass with ⅓ oz St. George Raspberry Liqueur (200ml, $16.99), and then top the drink with 5 oz of Dibon Cava ($9.99). A fun twist on the overdone mimosas, the Raspberry Royale is fruity, flirty, and fun. Even Grandma will want 2.
The Main Feast with your partner's mother and father
This is the true test, especially because your partner's parents did a week vacation in Napa Valley this past summer. If nothing else works out this weekend, bringing these three wines will win you favor and fortune all the way until Christmas in less than 30 days. We have a red, white, and bubbles so everybody has something for the meal.
White: 2018 Kaapzicht Kliprug Chenin Blanc | $19.99 | A two-layered white from South Africa, Kaapzicht Chenin Blanc brings out crunchy apples, pineapple, and stone fruit. An oaky finish follows the fruit cornucopia from a little time in oak barrels. This dual threat will be favorable and approachable for everyone.
Red: 2017 North Valley Pinot Noir by Soter Vineyards | $34.99 | A light red berry fruit starts this wine, with gentle undertones of forest floor and green earth, and a pinch of smoky breakfast tea. Silky tannins adds depth, but it stays agile enough that even Uncle Rico will put down his Budweiser to try a glass.
Bubbles: Tissot Bugey Blanc | $24.99 | These bubbles will be perfect throughout the day. Dry, savory, toasty flavors are well-rounded by the sweet floral aromas. The perfect choice for cooking up stuffing in the crockpot or skirting out of the "Why didn't you go back for your Master's yet like you said last year?" conversation.
The After Dinner Digestive: St. Agrestis Amaro
After the feast, everyone will feel sluggish, bloated, and nap happy, but you are definitely going to need to clean all the dishes by yourself. St. Agrestis Amaro ($39.99), an Italian liqueur, is the perfect weapon to combat the tempting post-meal nap. Sassafras, clove, and mint are the main flavors from this digestif to help settle the stomach and enjoy a good 45 minutes of alone-time while everyone else falls asleep watching the football game.
We can't help you get out of those awkward conversations, passive Minnesotan remarks about your new cardigan, or talking about who did what that one time 20 years ago with someone you never met. But family is family, we love them all, and these liquors will be the perfect drinks to spend (survive) the holiday weekend.