written by Karina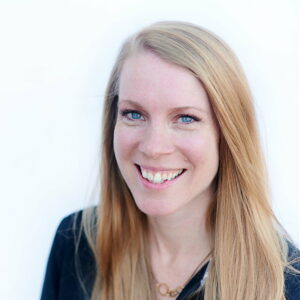 This ancient method for making sparkling wine has become extremely popular over the past several years and has become a go-to for those looking for exciting new flavors and textures in their wine. From having a handful of bottles on our shelves to now dedicating an entire section (and wine class!) to this category, it's clear that Pét-Nats are more than just a passing fad. Although "Pét-Nat" is a loosely defined term, wines labeled as such often (though not always) follow these general rules: 
Made using the Ancestral Method (part way through the first fermentation the wine is bottled and then the 1st fermentation finishes in the bottle resulting in carbonation) 

Bottled unfiltered

/without disgorgement. Yes, there may be sediment or even chunks in your wine! It is harmless and will settle to the bottom of the bottle if undisturbed. (Or, do a gentle shake before opening to get it fully integrated!)

 
Topped with a metal crown cap instead of the traditional sparkling wine cork. 
Often slightly lower in alcohol 

Less carbonation

than traditional method sparkling wines like Champagne

 
But just like any wine category, Pét-Nats vary widely in color, aroma, texture, and flavor: They can taste sour and funky like your favorite kombucha, or they can be reminiscent of a traditional sparkling wine. They can be bone-dry or semi-sweet. But as long as you like a little bubble to your wine, you're sure to find a Pét-Nat that fits your palate.  
And if you're not sure where to start, our Pét-Nat Party happening on August 8th is the perfect way to dive into this exciting collection of wines! You'll get to learn the art behind Pét-Nat production and the unconventional techniques involved as you taste through some of our favorite producers. After a short guided tasting, you'll enjoy a casual tasting environment at your own pace while you nibble on cheese and snacks. Seats are filling up fast, so don't wait to register! Below are a couple class features that you can look forward to: 
Statera Cellars is owned and operated by two good friends in the Willamette Valley in Oregon. The base Chardonnay for this bottle was fermented in half neutral French oak and half tank until nearly dry, then put into one large tank to go through the rest of fermentation to achieve a well-balanced, salty, delicious, and quaffable bubbly. 
This is part Pét-Nat, part "chillable red" and is made entirely from a light, high-acid red grape called Grignolino. Poderi Cellario hails from Italy's Piedmont region—also home to heavy-hitters like Barolo and Barbaresco—but the younger generation presents "La Grinozza" as an alternative to introduce a wider wine audience to all the styles Piedmont is truly capable of.