lovingly written by Eric the Meat Guy and Adam the Wine Guy
This is a topic that needs no introduction (but here we go anyways).

A grill is a Minnesotan's best friend. It doesn't matter what you throw on it–burgers, pizza, kebabs, salmon, peaches, corn, watermelon–a grill elevates all food to the next level. Sure, beer goes along with grilled goods just fine if you just want something simple to wash down all your carefully charred-to-perfection masterpieces. But if you really want to give the fruits of your labor the strong supporting role they deserve, we've got a few killer bottles of wine that need a spot on your picnic table. What follows are a few of our France 44 grilling essentials, tips for preparation, and a perfect wine pairing for each.
CARDAMOM CHICKEN | One hand butchered boneless, skin on half chicken from the Green Circle family of farms, seasoned with salt, pepper, garlic, parsley and coarse ground cardamom. A good hard sear on each side and 15-20 minutes of indirect heat at 400F is all this lovingly prepared bundle of chicken requires. 
Birichino Chenin Blanc | $24.99 | Bright crisp acidity and flavors of peach, pear, and honeysuckle make this a natural pairing with the herbaceous and savory qualities of the Cardamom Chicken.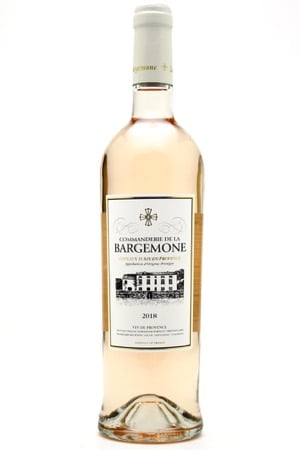 BERBERE LAMB SKEWER | Thin cuts of unctuous lamb belly and shoulder off our locally raised lamb from the Lamb Shoppe in Hutchinson, Minnesota are seasoned with Ethiopian style Berbere seasoning and skewered with fresh slices of red onion. Five minutes of direct medium high heat on each side and five minutes of indirect heat at 400F produces a perfectly done juicy skewer every time.  
Commanderie de la Bargemone Rosé | $21.99 | One of the most consistent rosés year in and year out. Light and easy with fresh strawberry and citrus on the pallet, pairs well with the unique flavor profile of the Berbebe seasoning.   
FRANCE 44 JUICY LUCY | A Minnesotan classic, with a France 44 flair. Hand butchered, hand ground beef from Peterson Farms in Osceola, Wisconsin stuffed with caramelized onions and perfectly melty Marcel Petite Comte Fleur. Five minutes of a hard sear on each side, and 8 minutes of gentle, indirect heat at 400F gives you an ideal medium doneness and decadently gooey Comte.  
Valravn Zinfandel | $21.99 | Rich and bold flavors of red and blue berry fruits, combine with silky texture that will go hand and hand with the Juicy Lucy from France 44.