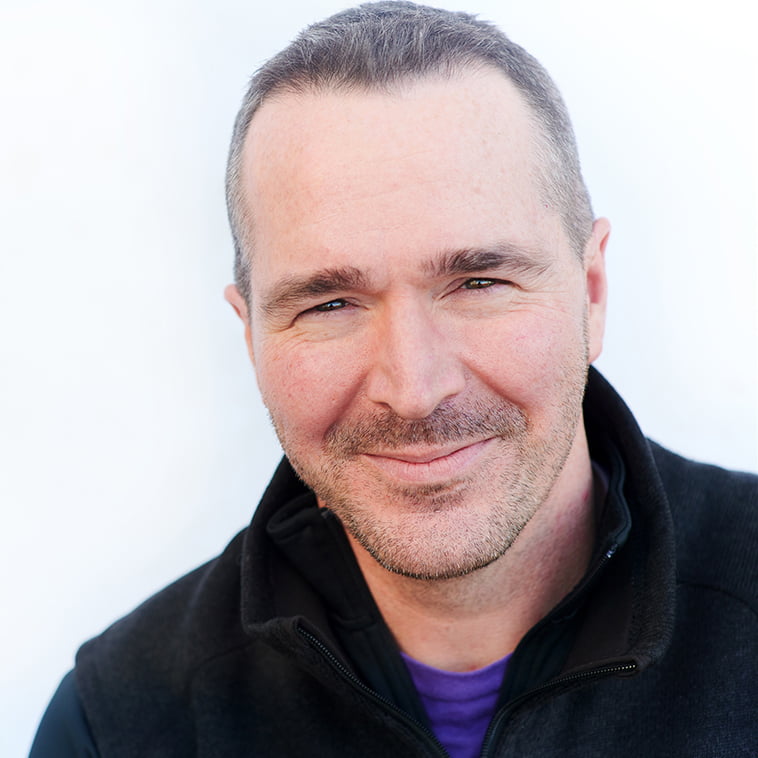 by Bill Nosan
When the Twins start playing baseball, it's officially grilling season in Minnesota. So if you haven't already, it's time to clean off the winter residue from your grill and heat that thing up.  At its roots, grilling is pretty simple. It really only requires  four basic things:  Heat, Protein, Time & Beer. I've heard a distant, crazy rumor that beer isn't actually necessary for grilling, but as member of the beer department, I can say without certain, that rumor is completely false.
So grab a beer and join me. Maybe you're like me and feel that making a meal for your friends & family is one of the things you enjoy most. It's something that I truly love–it brings me joy.  Preparing the meal outside on the grill is even better, maybe because being outside grilling doesn't feel like a task. It feels more like fun–fresh air, talking to your neighbor, watching your dog dig a hole in your newly seeded lawn… It's probably just buried deep down in our DNA that we just enjoy being outside cooking over a fire. But I think the real reason is that grilling just makes your food tastes better (and you get to be outside drinking a beer).
Either using propane, charcoal or wood as a heat source, we basically grill the same way.  Indirect heat (slow & low), direct heat (fast) or a combo of both. It doesn't take much time to learn what proteins & veggies do best using what method.  There are about 1001 ways you can learn all the different grilling techniques for all the different types of food, so I won't dive deep into that for this simple blog post (see below for how you can learn more).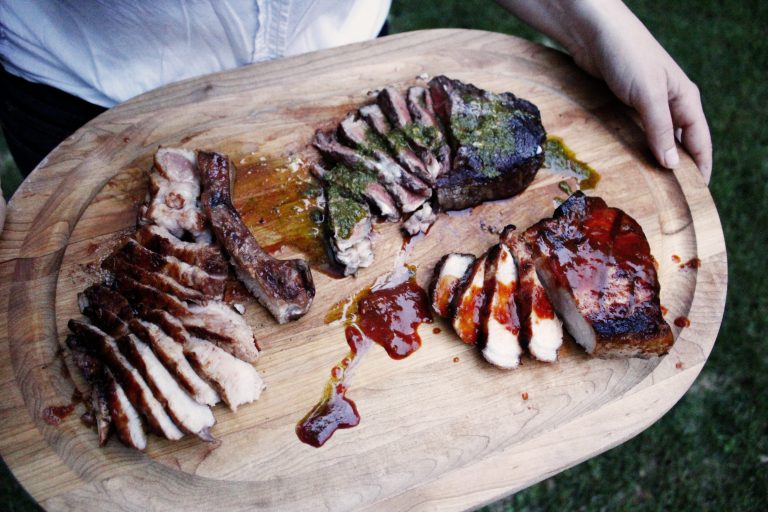 One of my go-to, quick grilling favorites, is preparing flat cuts of beef (Flank, Skirt, Bavette, etc). These cuts are great with direct heat and they cook up fast. Depending on the grill, give the beef roughly 5-6 minutes on each side on high heat for medium rare, then let it rest for 10 minutes. We want to use high heat to brown & sear that piece of meat. Remember, searing does not lock in juices. We sear to create browning (the Maillard reaction). Those sear (grill) marks are what help your food taste great. The more surface area you can brown, the better the outcome. Careful to just sear, not char (burn) your food. I love these flat cuts because you can have beef & veggies off the grill and on the dinner table in half an hour or so.
Another quick tip is for fish. I use direct heat while using a griddle or a carbon steel/cast iron pan. The fish will hold its shape & release better off the solid, flat surface as opposed to the individual grill grates.  Learn how to control your grill temperature and the rest is pretty easy.
So besides a grill and a heat source, what do you actually need?  The Neanderthals basically had a few rocks & a sharp stick to grill, so you really don't need much for grilling your dinner.  But if you want to up your game just a bit, you'll need a few helpful tools:
A good thermometer is key—The Cheese Shop sells the Thermoworks brand and I use their ProNeedle. It's small and incredible useful.
A good pair of tongs (make sure you check if they work every few minutes). Get one long enough so you can keep the heat away from your hands.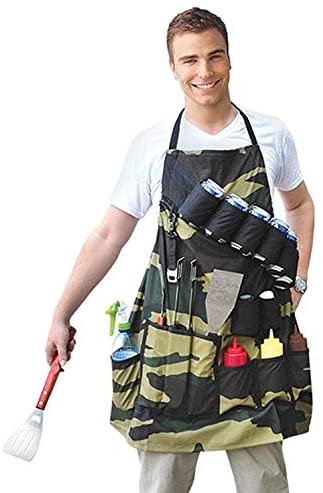 I use a good apron because I'm sick of food stains on my clothes. Plus, an apron has pockets to hold all your tools as well as a backup can of beer or two.
Speaking of beer: I prefer clean & crisp while grilling. We have amazing, locally made options. I prefer to have a beer while I'm grilling and a glass of wine already poured waiting at the table for the actual meal.
But here's the best "tool" you need: good, quality ingredients. Much like making a world class cocktail at home, preparing restaurant quality food at home starts with quality ingredients.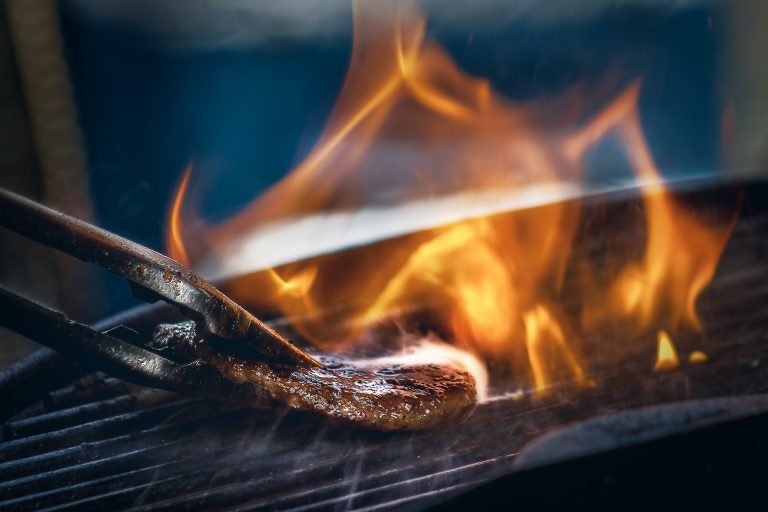 Do you want to learn more? Lots more? Join Thomas from the Meat Shop & Adam from the Wine Shop next week for our virtual Grilling & Wine class, filmed on the outdoor terrace of the Lorient building (kitty-corner from the store). They will showcase some of France 44's incredible house-made sausages, charcuterie products, and fresh meat cuts. You'll also learn which wines pair best with them when you get to the dinner table. They'll cover prep and cooking tips to elevate your grilling game this spring and summer, and give you the inside scoop on classic wines and some new, unique favorites. Attendees will get charcuterie and cured meat on their cheese plate, and receive a special event discount for France 44 meat products purchase post-event. It's going be fun so I hope you join them.
Finally, here are some of my go-to drinking options for grilling: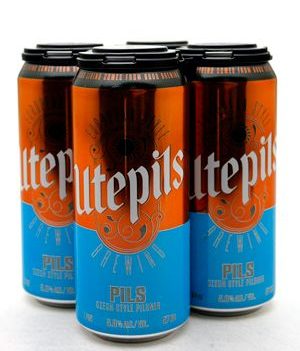 Utepils Helles 4pk Cans | $8.99 | Helles, the bright golden beer style, made Bavaria's Beer Gardens world renowned for hundreds of years. This Helles is brewed with MN artesian spring waters and authentic Bavarian malt and hops.
Fair State Pils 4pk Cans | $9.49 |  A German-style pilsner, dry and crisp with a grassy aroma from a large kettle addition of Hallertau Mittelfrüh hops. One hop, one malt, lager yeast. Simple and delicious.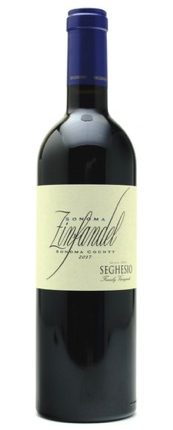 Oberto Barbera D'Alba | $19.99 | This quality Barbera hails from three small vineyards, all located in the village of La Morra, where the world's finest Barbera comes from. It is a deep purplish red color, and shows subtle oak notes and fruity overtones on the nose; very elegant, with acidity, tannin and fruit blending perfectly on the palate.
Seghesio Sonoma Zinfandel | $23.99 | A blend from sites in Dry Creek Valley and Alexander Valley. Flavors of dark ripe cherries and sweet raspberries emerge on the palate, followed by a rich velvety finish.