by Hailey
"Burgundian" wines are found across the world, from the Willamette Valley in Oregon to Hawke's Bay in New Zealand. The fact that such a (comparatively) tiny French region has so much global influence isn't a huge surprise considering the historical weight that Burgundy carries in the wine world. It was one of the first regions of the world to meticulously plot exceptional sites for vines (thank you, Cistercian monks!), and is the country with arguably the most influential legal system for classifying wines and the areas they come from. Not to mention, the term terroir – the buzziest of wine buzz words – is associated with Burgundy more than almost any other wine producing region. Yet the reality of wines from Burgundy is that they aren't always that accessible to the general public. Thanks to their position as one of the "classic" wine regions of the world, these bottles often go for a pretty penny, and climate change is only exacerbating the problem. So, you might ask (as I have often asked myself), how is the average Joe supposed to explore and enjoy these wines? 
Earlier this month, I had the absolute pleasure of going on a weeklong tour of the five côtes of Burgundy, thanks to Somm Foundation and Bertrand's Wines. The emphasis of the trip was to highlight producers and sub-appellations that A) are experiencing a bit of a renaissance or are otherwise not fully on the map, and B) are incredible examples of Burgundy wines at a more affordable price. Unfortunately, not everything I tasted is available in the Midwest market, but luckily France 44 has some killer bottlings that can act as perfect substitutes.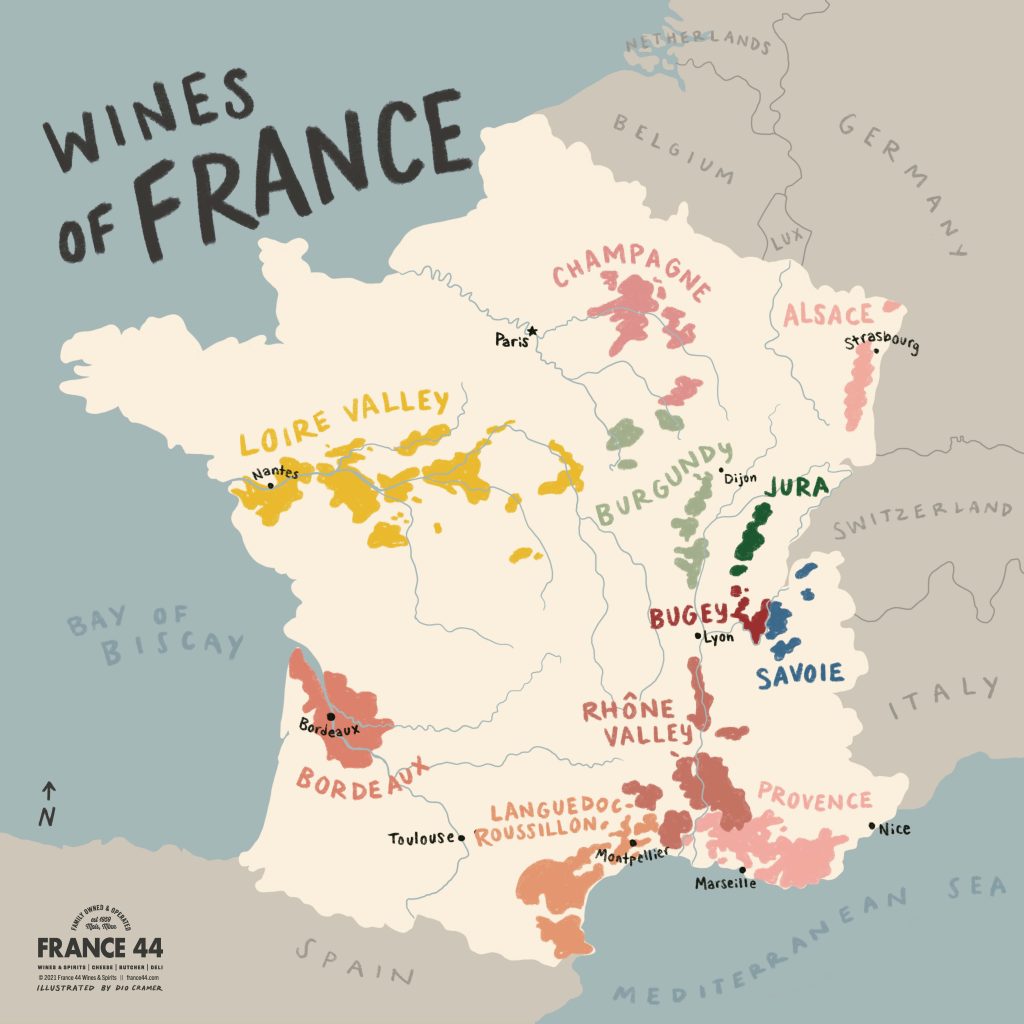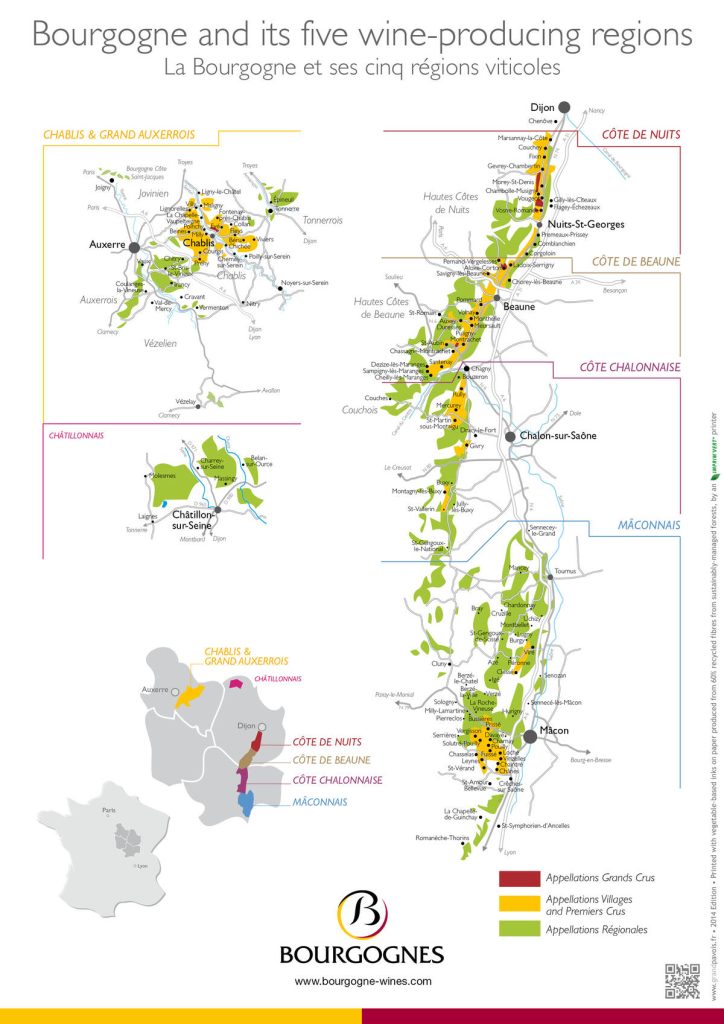 Starting in the northernmost part of Burgundy is Domaine La Croix Montjoie, in the Vézelay AOC within Chablis. If you've never heard of Vézelay (I won't judge you if you haven't – it's not all that well known!), the main thing to know is that it's a historic region with a rollercoaster history. Prior to Phylloxera in the late 1800's, Vézelay was an area that was pretty lush with vines, and a fairly regarded one at that. When those damned vine louses bombarded the region, it was almost entirely wiped out – even as late as 1960, only a couple of hectares remained. A decade later, a renaissance began to take hold, with individual producers putting in tireless effort to increase plantings and produce quality bottlings.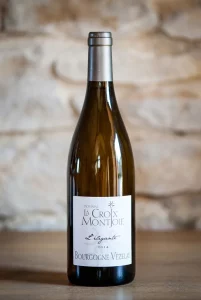 Winemakers Sophie and Matthieu Woillez are prime examples of how this renaissance is continuing and evolving today. They founded their winery in 2009, converting what was once a cow barn into their production site. Their 'l'élégante' bottling is a showcase of their philosophy: minimal intervention winemaking to produce fresh, crisp wines that are true expressions of terroir. Expect menthol and acacia aromatics with lemon, supple pear, and peachy fruitiness. Ageing in old oak adds a quiet touch of spiciness alongside other subtle savory notes of almond and brioche. Perfect for the hot weather we're experiencing, or alongside fish in papillote, chicken in cream sauce, or goat cheese.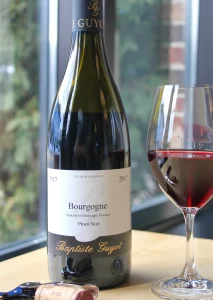 Moving a touch South to the Côte de Beaune, we find one of our best value Burgundies in house – Domaine Baptiste Guyot Bourgogne Rouge. As a 'Bourgogne' classified wine, grapes may be sourced from anywhere in Burgundy, but this bottle pulls from plots focused in Northern Beaune. The Domaine was originally founded in the 1800s and was in a state of disrepair by the time Guyot took over, with only 2 hectares of vines remaining. After essentially restarting it in its entirety and making the shift to sustainable practices, the first vintage was put out in 2011. This wine is light, easy, and juicy but with all of the preserving acidity that you want and a nose full of rose petals. Go to town with a glass of this and a plate loaded with snacks and I promise, you'll be happy as a clam. 
Further South still, within the Côte Challonais, is Rully. Like Vézelay, it was affected particularly badly by both Phylloxera and the World Wars, but Rully is experiencing a lot of growth right now. That means that wines are only increasing in quality, while prices haven't quite caught up yet. The particular area that this wine is coming from is known for having brown or limey soils with very little clay: if you're the type of nerd that I am, you might know that wines coming from clay soils tend to carry more weight and power, whereas those from limestone are more mineral driven, fresh, and often have more aromatics. If you're a normal person who doesn't spend hours reading about soil types in their free time, now you know! 

Maison Chanzy's 'Rully en Rosey' is more the latter, but with a surprising amount of tannic oomph. Rully en Rosey is the highest elevation site in Rully, so temperatures are cooler here. In the wine, this translates to crisp acidity and a bit of tension, while also preserving a beautiful herbaceous and red blossom profile on the nose. 40-year-old vines lend some concentration of fruit – think ripe strawberry and black cherry, while 10 months aging in large oak barrels helps to soften the tannins a touch and gives a palate full of earth and baking spice. This is a super food friendly wine: grilled duck breast, sweetbreads, and anything umami-rich will be perfect matches the fuller texture and higher acidity of this wine. 

Last but not least is Château de la Greffiére's Mâcon La Roche Vineuse Vielles Vignes. Located within the Mâconnais (the most Southerly of Burgundy appellations before Beaujolais) and just North of Pouilly Fuisse, this wine starts to hint more towards the style of Southern French wines. The climate here is indeed a bit more Provencal, with warmer sun exposure resulting in plumper fruit flavors and a richer palate. Heavy white marls dominate the soils in La Roche Vineuse, which, you now know, is a contributing factor to some of the weight in the wine. Don't be fooled though! While you'll notice a honeyed, buttery brioche quality in this wine, this is no California Chardonnay – it's still full of bright notes of mango, zesty pear, peach, and a burst of blossoms on the nose. Enjoy this baby as an aperitif, or alongside Jambon de Bayonne, shellfish, or with a hefty charcuterie board. 
And there you have it! Go forth, rejoice, and drink Burgundy! Because while you can always spend a hundred dollars on a bottle, sometimes it's a lot nicer to find those that won't break your bank, but will still blow your mind.